Zen Garland Teachers
Zen Garland Order Worldwide
Our teachers are multi-talented, mature individuals who, while devoting their lives to Zen practice and Zen teaching, are immersed in worldly careers, raising children and paying rent and mortgages. Most have trained with Zen teachers for decades. Many are psychotherapists or have training in counseling. They are chosen for their wisdom, ethical commitments, teaching skills and their devotion to skillfully helping their students evolve.
Classes & Workshops
Zen Garland teachers lead classes and workshops, both in-person and online, throughout the year.
Roshi Paul Genki Kahn
Co-founder and Spiritual Director of THE ZEN GARLAND ORDER and co-founder of Ancient Oak Zen Community in Savannah, GA
"Head for the dark. The true light will emerge."
About Roshi Genki
One of the living Zen masters of our time, Roshi Genki augments traditional Zen practices with modern psychology, philosophy, science, and socially engaged service to marginalized and disadvantaged communities. He has developed a thorough and profound holistic approach to Zen practice that offers personal and inter-relational development for skillful living in the world with love, service and joy. Roshi Genki describes this approach to spirituality as The Practice of Presence and Reclaiming the World. Roshi Genki emphasizes that the Zen training hall is our daily life, our way of being in the world with ourselves, our intimate circle, our work and our communities.
Genki began dedicated yoga and meditation practice in the 1960s. In 1970 he entered residential Zen training with Aitken Roshi in Hawaii and practiced with Koun Yamada Roshi. He transferred to the Zen Center of Los Angeles in 1972 to become a monk and priest under Taizan Maezumi Roshi, served as his personal attendant, and was the Director of Training there and Director of Center Publications.
Roshi Genki lived and trained with the legendary coterie of early students under Maezumi Roshi that included Zen Master Bernie Glassman, Roshi Dennis Genpo Merzel, Roshi John Daido Loori, Roshi Charlotte Joko Beck, the writer, Roshi Peter Muryo Matthiessen, the Jesuit, Roshi Robert Jinsen Kennedy, the Buddhist scholars, Peter Kakuzen Gregory and Francis Dojun Cook, Roshi Gerry Shishin Wick, and Roshi Jan Chozen Soule.
In 1980 he came to New York with Roshi Bernie to establish what has become the Greyston Mandala. He received Final Vows as a Priest from Roshi Dennis Genpo Merzel. He is a Dharma Successor of Roshi Bernie Glassman and received Inka from him. Roshi Genki is a Past President of the Zen Peacemakers. He founded High Mountain Crystal Lake Zen Community in 2004, which later became The Zen Garland Order.
Over the past 25 years, Roshi Genki has designed and administered public and private, free-standing and hospital-based mental health programs for disadvantaged and marginalized communities in New York and New Jersey. Along with his duties as Spiritual Director of The Zen Garland Order, he maintains a private psychotherapy practice in Savannah, GA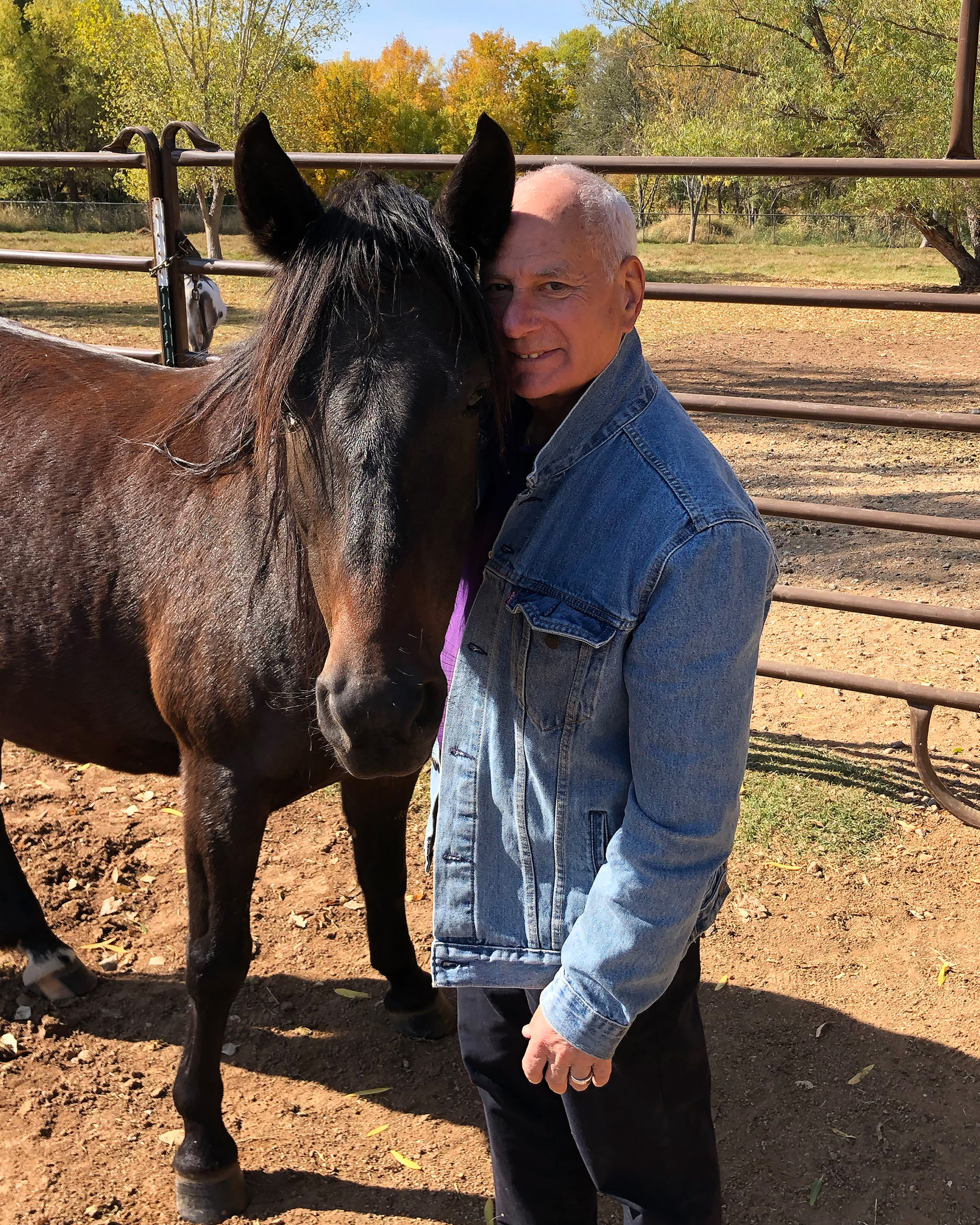 Roshi Monika Genmitsu Kahn
Co-founder of THE ZEN GARLAND ORDER and co-founder of Ancient Oak Zen Community in Savannah, GA
Breath by breath, step by step, carrying the life pack we carry with caring attention and perseverance. Intimately surrendering with a softening heart until all things become one movement and the mountain walks you. The innately natural manifests.
There is the passion of ascent, the exaltation of the greater perspective, the necessity to descend and join life in valley and plain. The mountain makes the valley and the valley creates the mountain.
About Roshi Genmitsu
Roshi Monika Genmitsu Kahn is a Zen Master Teacher and Zen Buddhist Priest ordained and empowered by Roshi Paul Genki Kahn, in the lineage of Taizan Maezumi Roshi. Roshi Genmitsu began her spiritual practice in 1977, studying for three years under Pastor Paul Huber who taught Christian contemplation and social action in Bern, Switzerland. As a teen, Genmitsu practiced contemplation daily and tutored disabled children at a special school. From 1996 – 1997 she practiced a full year of the Christian "Exercises of St. Ignatius of Loyola" under Christian Rutishauser, SJ in Bern, Switzerland. She began her Zen practice in 1997.
To become a Zen Buddhist Priest, Genmitsu studied with four organizations in the White Plum Asanga beginning in 1999: Lassalle Haus, Edlibach, Switzerland, Peacemakers Circle Switzerland, Bern, Switzerland, Zen Peacemakers Seminary, Montague, Massachusetts, USA, and with her Teacher Roshi Paul Genki Kahn and the Sangha of The Zen Garland Order in New York and Arizona.
From 1991-1998 Genmitsu directed a Training Center for women going to run farms and for last ten years after that, she was involved in the management of a therapeutic residence of young learning disabled students in an institution for Vocational Training in Switzerland.
She serves as Priest, Pastoral Counselor, and Zen Teacher at the Ancient Oak Zen Temple in Savannah, Georgia, and as a Board Member for The Zen Garland Order. Genmitsu received Dharma Transmission in January 2012 and is also an empowered ceremonialist in the Red Path Zen lineage of The Zen Garland Order led by Grandfather Shoko Sings-Alone Roshi and his wife Priscilla Buffalo Woman Cogan.
Genmitsu works as a professional Compassionate Bereavement Care Counselor and Family Services Coordinator for the MISS Foundation and the Selah Carefarm, providing services and aid to traumatically bereaved families in their difficult grieving process.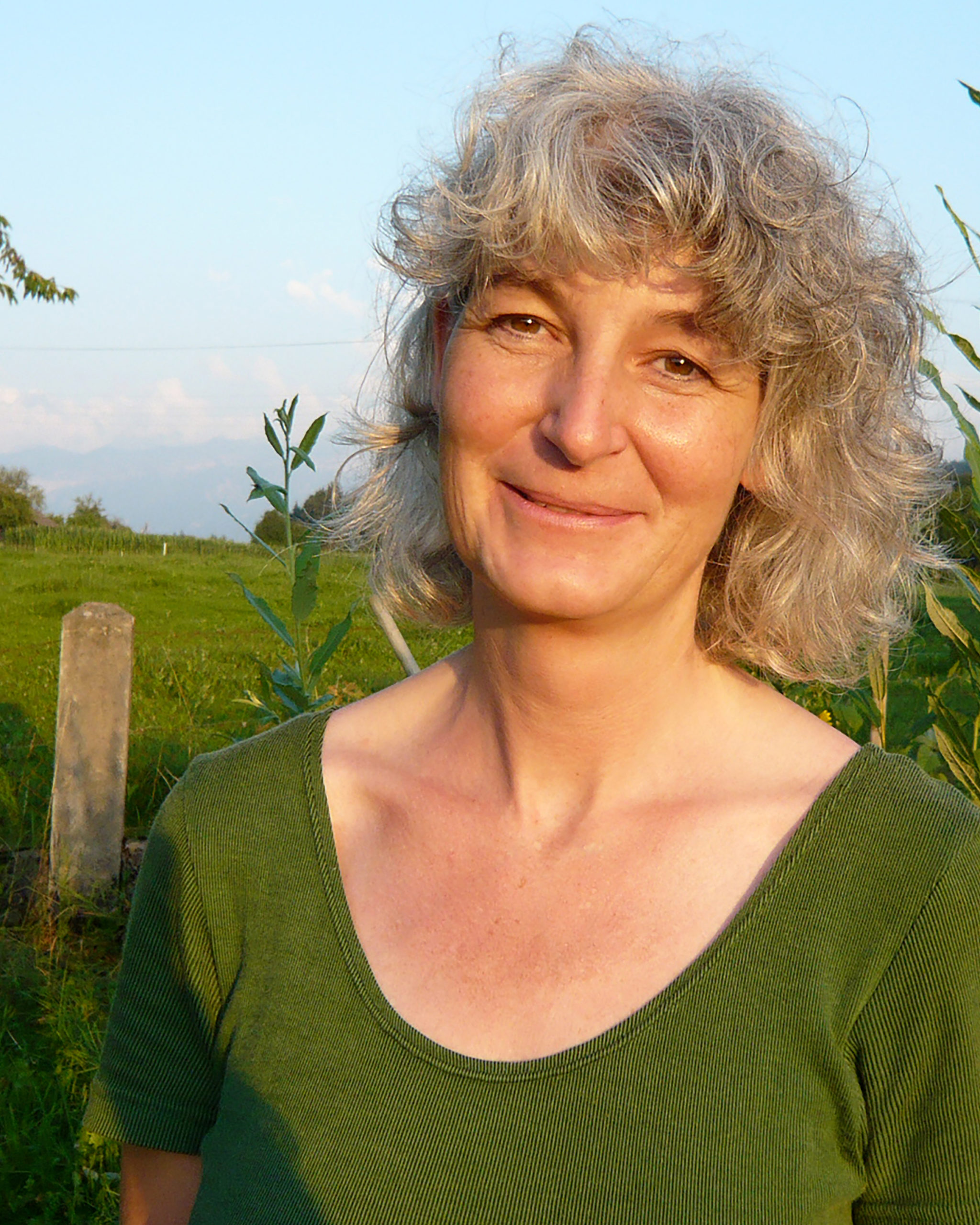 Roshi Shoko Sings Alone Duncan
Founder and Spiritual Director of Red Path Zen
"GRANDMOTHER EARTH  IS SACRED AND SO ARE YOU. Let's start at the very beginning.   An underlying concept is that the Grandmother is Sacred. Since She is sacred every part of Her is sacred including the trees, water, animals, fish, and human beings.  We are of Her and share in Her sacredness. We are One with all that.."
About Roshi Sings-Alone
Like so many other First Americans, the Wounded Knee occupation of 1973 called Sings-Alone back to his roots, and he became deeply involved in Native American spiritual practices. Spirits led him to a Lakota/Monacan medicine man with whom he studied intensively for seven years sometimes participating in or pouring six sweat lodges a week. In the lineage of Chief Fools Crow, Dawson No-Horse, and George Whitewolf, the Sacred Pipe and the Inipi (Sweatlodge) was his spiritual home for thirty-three years. For many years he and his wife, Priscilla Cogan, led a large inter-tribal ceremonial community in southern Maryland. Sings-Alone was also a professional storyteller of Native American stories.
Many years ago, Sings-Alone was asked by Roshi Genki to provide a Native American spirituality workshop to the young Zen seminarians in Western Massachusetts. This led to continuing Zen contacts. He began to see Zen as providing a spiritual context to his spirituality, and he ultimately took shelter. Later, he was fully ordained to the priesthood and became a Roshi, He is now dedicating his life to teaching Zen through the filter of Native American Spirituality. Roshi Sings-Alone is the spiritual director of the Red Path Zen Sangha in Upton, MA. He offers scheduled telephone or internet dokusan and is planning workshops through the internet and personal contacts. His workshops brim with humor, story, and direct experience of the Sacred.
Roshi Duncan Shoko Sings-Alone is an enrolled Cherokee (Georgia Tribe of Eastern Cherokee), a storyteller, healer, spiritual teacher, and ordained Zen Buddhist Priest and Roshi within the Zen Garland Order: An International Community and Order For Zen Practice, Education, Healing, and Service. His books, Sprinting Backwards to God, and Stalking Nirvana contain many lessons told in story form, and trace his journey through Native ceremonials to Zen Buddhism. He is married to Priscilla Cogan who shares his commitment to the Red Road. She holds a Ph.D. in Clinical Psychology and is a published novelist and playwright.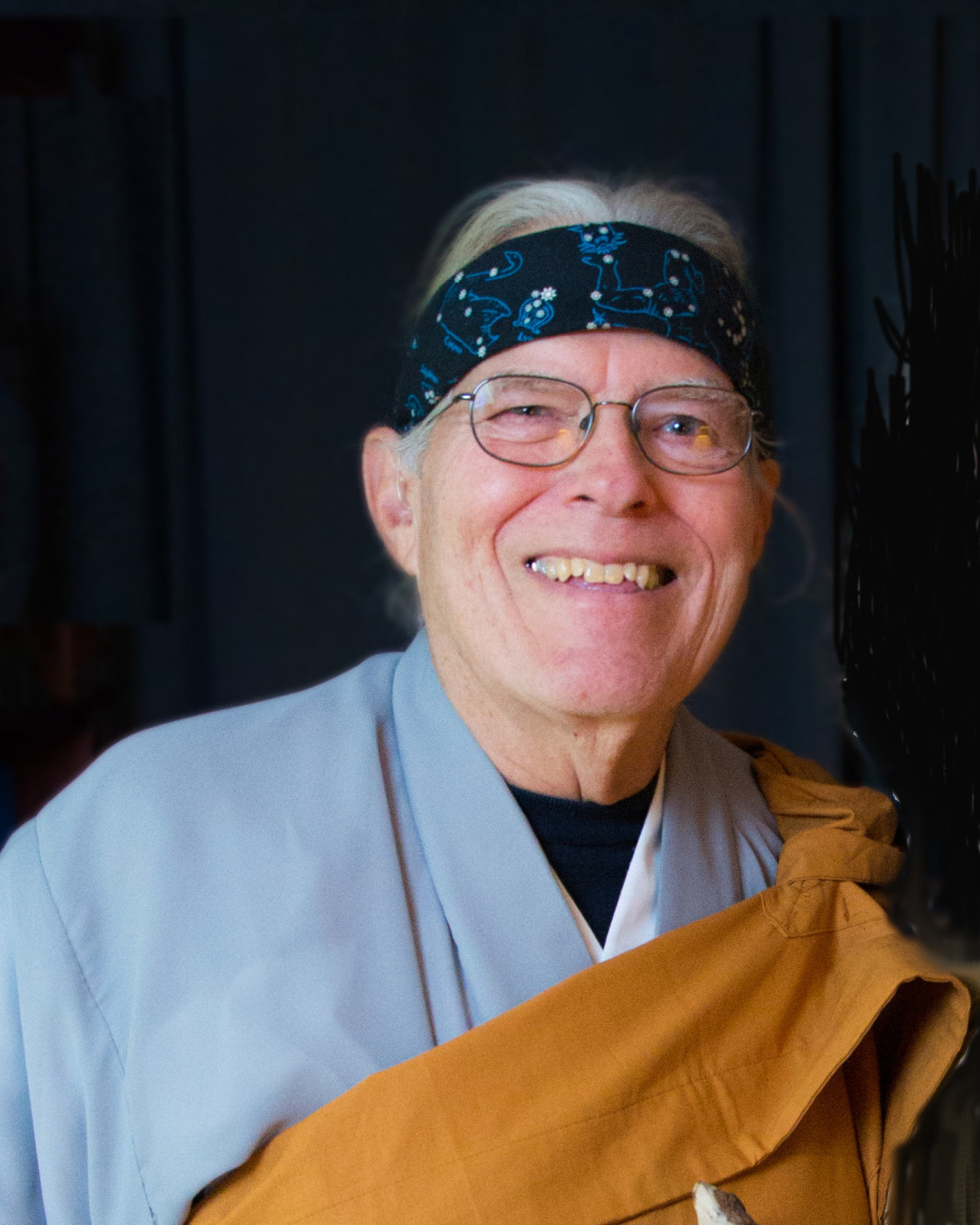 Roshi Paul Kisho Stern
Co-founder and Spiritual Director of Dharma River Zen Community
"Everything we do matters. Even the smallest of activities play a significant and cumulative role in shaping our individual lives and further all of these activities weave into the tapestry of this fantastic and wondrous world we move in and through. This manifests in a dance that weaves the fabric of living and being woven as part of that same tapestry."
About Roshi Kisho
Kisho approaches practice from the perspective of embodiment and movement through the dimensions that come to form the context of life…with a flow like that of the dharma river.  He encountered this dynamic first perhaps when he began working with movement and combat arts as a wrestler when he was five years of age.  This gave him a foundational skill set on which to being his journey with martial arts in 1989. He has studied martial arts consistently from that time forward with an emphasis on Choy li Fut, Baji Quan, and Hung Gar Kung fu as well as  Chen Style Taiji Quan. He has studied extensively in the United States, Taiwan, Canada, and Europe. He has taught martial arts since 2000. He continues to cultivate and grow his personal practice of martial arts under the instruction of Masters Lee Chang Ren and Lee Chang Chih in Taiwan as well as Tai Sifu Neil McRitchie and Sifu Eric Muchowski in North America.
Over the years, it has become increasingly clear to him that martial arts and qi gong training offer a context that is very much more than training the body to move in specific ways, or even more than integrating body, mind, and breath.  It offers a manner to access in a more integrated, holistic manner our individual and shared human experience as it unfolds in the moments of life. Embodiment practice as zazen further provides the practitioner with access to understanding more intimately the interwoven dimensions of their physical, emotional, and psychological makeup.  From this understanding, martial arts affords the individual the opportunity to expand the choices they access as they move through the embrace with intimacy and connection their life beyond the dojo or zendo.
Kisho began his interest and study of meditation in the early 1990s. This journey brought him to study with a variety of teachers both in North America and abroad.  He deepened his practice and study through during his years in Taiwan, where he studied at Bu Dong Shi in Pingdong Province of southern Taiwan.
Upon returning to Minneapolis, Kisho studied Zen Meditation and Buddhist studies at Dharma Field Meditation and Learning Center in Minneapolis under Steve Hagen and Tibetan Buddhism with the Bodhicitta Sangha under Khenpo Sherab Sangpo.
Time and growth lead him to encounter Zen Garland, where he found a complete system of practice and study that complemented his life experience and practice.  He is Roshi in the Zen Garland Tradition and a senior student of Roshi Paul Genki Kahn and Roshi Monika Genmitu Kahn of  Arizona.  He continues his study and growth in embracing human development and Zen practice and acts as a teacher within this tradition.
Currently, Kisho lives with his family in Winona where he is an Associate Director at Winona State University, a co-founder and director/instructor at Manitou Center, and a co-founder and spiritual director of Zen Garland Dharma River Zen Community and President of the Zen Garland Board.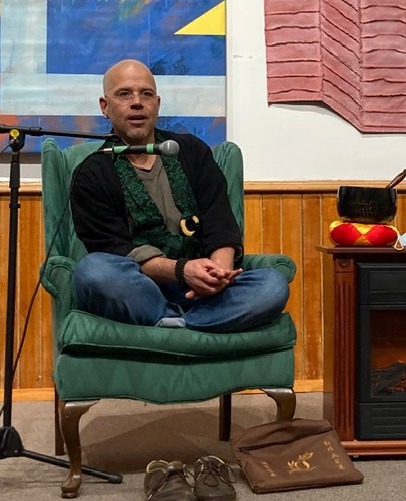 Sensei Wolfgang Okami Schmachtenberg
Founder and Spiritual Director of Eternal Way Temple
"The practice of most is like "fog over the waves". But you will not "find" your truth and you cannot "search" for what is already there. Stop fighting and look closely. Your truth is right in front of you. Just learn TO BE ONLY and you will be permanently flooded with gentle flow of deepest happiness.
About Sensei Okami
Sensi Wolfgang Okami Schmachtenberg ran a music store in Essen, Germany for many years and imported pianos and grand pianos from Japan and China as a wholesaler. Today, along with his diverse roles as a Zen teacher, he teaches piano and boating in Germany. 
Sensei Okami's Zen path began in 1989 with Zen teacher Johannes Kopp in Essen, Germany.  He became his student and received a rigorous education until 2013. Okami's training was supplemented by instruction from Zen masters Jiun Roshi, from the Netherlands and Willigis Jaeger from Germany. He also received basic training in ZEN @ WORK by Zen masters Jo Kothes and Brigitte van Baren.  In 2017, ZEN IN WORK was published.
In 2013, he met and joined Zen masters Roshi Paul Genki Kahn and Roshi Monika Genmitsu Kahn, spiritual leaders of the Zen Garland Order in the USA. After several years, he became authorized to teach, was ordained as a Zen priest and Dharma successor of Roshi Genki. In 2016, he received training in  Zen Focusing by Roshi Genmitsu and in 2019 he began studying the Zen Dialogue Process taught by Sensei Jikishin.
Okami is an active participant as a Zen Garland Order teacher, an active member of the Zen Garland Order Teacher's Circle and is involved in the development of the Zen Garland Order Core practices:
The practice of zazen

The practice of private dialogue (Dokusan) with a Zen teacher

The practice of Zen Koan study and study of sutras and texts

The practice of supporting bodywork such as Yoga, Taiji, Qi Gong, Breath Walking, Breath Yoga

The practice of Emotional Well-Being with Focusing and the Zen Dialogue Process.

The practice of service as a way of being, based on the Zen Garland vows

The practice of a living relationship with and commitment to nature.
Sensei Okami is the spiritual leader of the Eido-Ji Sangha, born from the Heart Touching Sangha that started in 2015, located in Essen, Germany.  He lives in Germany with his life, Ines Günther, who is a sound therapist.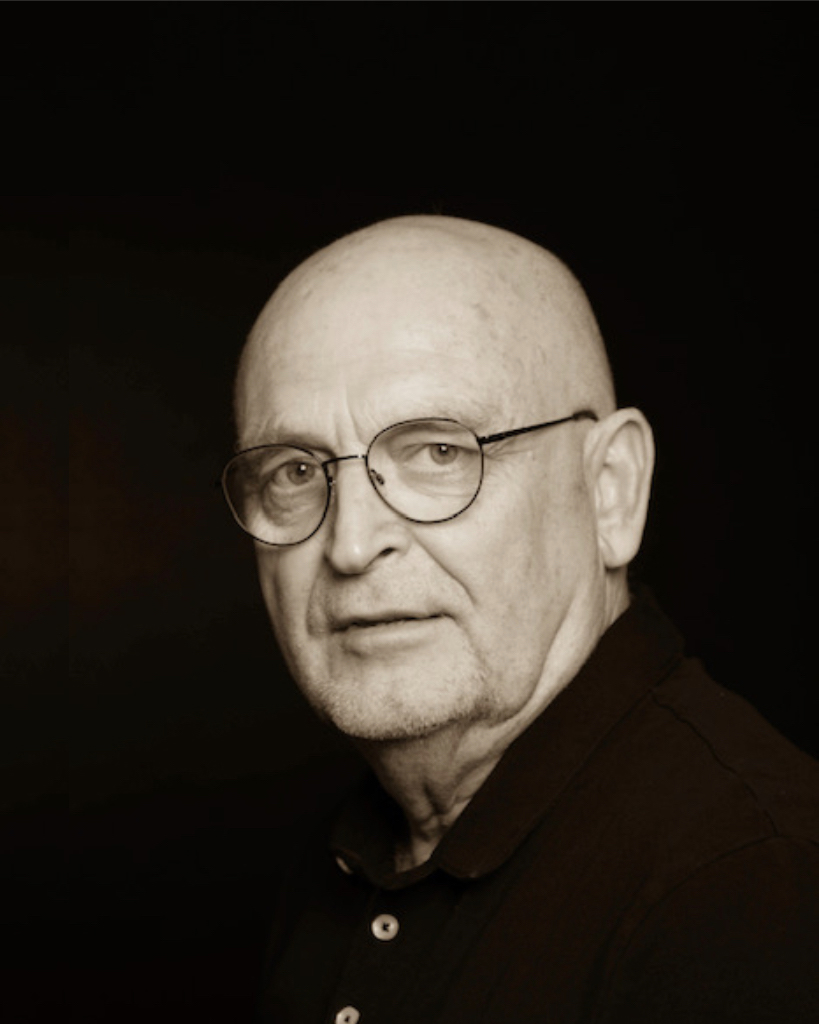 Sensei Trish Baishin Johnson
Dharma Holder and Co-founder of Dharma River Zen Community
"What I have come to learn on a deeply personal level throughout my life, is that relationships are the foundation of living an intimately present and engaged life; the relationship with myself, with others whom I know and don't know, with nature and with the dynamic unfolding mystery around me. This relationship, of meeting ourselves and others with compassion and an open mind and heart, begins the process of healing ourselves and the world."
About Sensei Baishin
Sensei Baishin began practicing meditation during a tai chi class that she took in college.  This introduction to exploring her internal life, in a way in which she never had, made a deep and lifelong impact on her.  Over the next several years, Kojindo begin to experience how meditation was able to support healing ailments of her mind, body and heart.  It was through her own personal engagement with sitting still, investigating her heart-mind and learning to pay attention to her breath that she was able to crack open the door to more fully examine who she was as a young woman.  
She spent the next decade traveling, living, working and volunteering throughout Europe, Africa and Asia.  She continued to read about and explore meditation through books and various teachers she met along the way.  While living in Asia, she spent time in Dharamshala, India and was exposed to many of the Tibetan Buddhist practices.  In the late 1990s, she began practicing Vipassana meditation and attending retreats in Asia and the USA.  It was around this time, in Rishikesh, India that she also began studying and practicing yoga.
After years of travel, individual practice and a lot of self-exploration, Baishin was longing to settle down a bit and find a teacher to study more directly and closely with.   In the early part of 2000, she began her first formal Zen studies with Steve Hagen (Roshi Stephen Tokan Hagen) at the Dharma Field Meditation and Learning Center in Minneapolis, MN, and took the Precept Vows in 2002.  In 2003, Kojindo married her longtime partner Roshi Paul Kisho Stern.  They had their first child in 2005. Kojindo did her best to continue a formal yoga and meditation practice, but motherhood was etching out a new path, revealing itself as a powerful and important Zen Teacher.  A few year later, Baishin, Kisho and their son moved to Winona, MN in search of a slower pace of life and easier access to nature and wild spaces.  Over the next several years, with a second child (a beautiful daughter) in the mix, Baishin found herself immersed in raising children, growing vegetables and taking care of goats and chickens.  Life was both beautiful and difficult, vibrant and missing something all at the same time.
Realizing (and listening to) the longing of reconnecting with more regular sitting practice, in 2012, she and Kisho opened a small Zen meditation space and shortly thereafter they met Roshi Paul Genki Kahn and Roshi Monika Genmitsu Kahn.  Kojindo was immediately drawn to the dynamic and richness of practice with Zen Garland; the diverse entry points (core practices) to engaging with Zen and to living an intimate and meaningful life! She became a formal student of Roshi Genmitsu, eventually becoming a Dharma holder and Zen Priest in the Zen Garland order.  She is devoted to the process of showing up for a life that is continually unveiling and revealing itself (all of it!) with an intimate and compassionate presence.
Baishin is committed to the service of others in her roles as a mother, partner, family member, friend, educator and community member.  She and Kisho are co-founders of both Zen Garland Dharma River and Manitou Center in Winona, MN.  She teaches mindfulness in the schools, provides workshops and trainings to children, families and adults that inspire self-compassion and awareness. Most recently she and Kisho co-created, along with 2 colleagues, a resiliency training for first responders.  Baishin is a trained Zen Focusing instructor, a trauma-informed yoga teacher, a hospice volunteer, and a social activist.  She is grateful to all of her teachers along the way, named and unnamed, obvious and subtle.  She wishes to express deep gratitude to her beloved Zen teachers, the Zen Garland Sangha, local and across the globe, her parents, siblings, friends and especially to her partner Kisho and their 2 children, who continuously love and support her.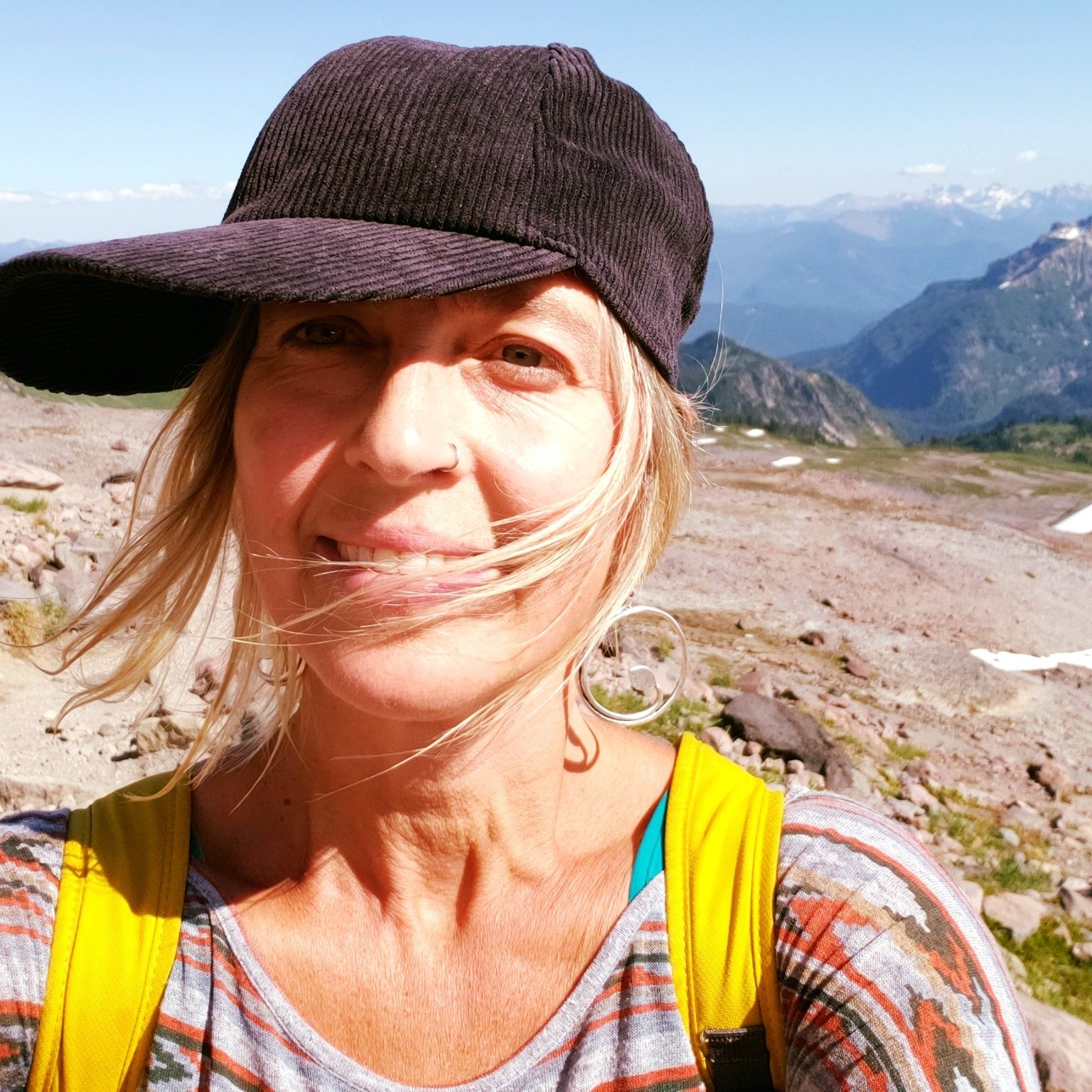 Reverend Yves Keichi Calderone
Dharma Holder and Assistant Teacher with Zen Garland Order
About Reverend Keichi
Keichi has been connected with Zen Garland for over ten years. He came to us as an Aikido student with Dharma Successor, Roshi Eran Junryu Vardi. He first studied with Roshi Genki and passed his first koan with him. With his blessing he then continued his studies under Junryu Roshi. He has attended most of Genki's Senior Classes. In addition, early on, he attended Ann Weiser Cornell's Introduction to Inner Relational Focusing and took Zen Garland's Zen Focusing courses. He has advanced in his koan study, took novice ordination, was empowered in Denkai Full Priest Ordination, served as Shuso for an Ango and was empowered as Hoshi, an Assistant Zen Teacher.
He has worked for international companies over the past 20 years, most recently as an executive with Mast Global (L Brands) leading a global innovation team. His work has taken him around the world where he has had opportunities to engage with various cultures and to experience and help address some important humanitarian issues of our time including poverty, income inequality, education, and human trafficking.
Through these experiences, Keichi has been a voice for corporate social responsibility. In 2008, he joined the Board of Directors of Mast Cares, a nonprofit social service charity dedicated to improving the "health, welfare and education of women and children" in the international communities where L Brands is doing business. Since its inception, they have raised and distributed approximately $4.4 million to international charitable initiatives. In our conversations, Keichi has expressed a passion about these issues and, with his background in business and his dedication to serving others, is working to make a significant and meaningful contribution in advancing the goals of social justice.
Keichi's educational background was formed by the Jesuits where the ethical principle was expressed as "being a person for others." This is so consonant with Zen Buddhist practice in which "a person's enlightenment can be measured by how they treat others."  Recently, in alignment with ZGO values, Keichi decided to change his career vector and entered social work school at Columbia University. These lifelong values have prepared Keichi well to be a social worker and serve in social policy legislation and service opportunities.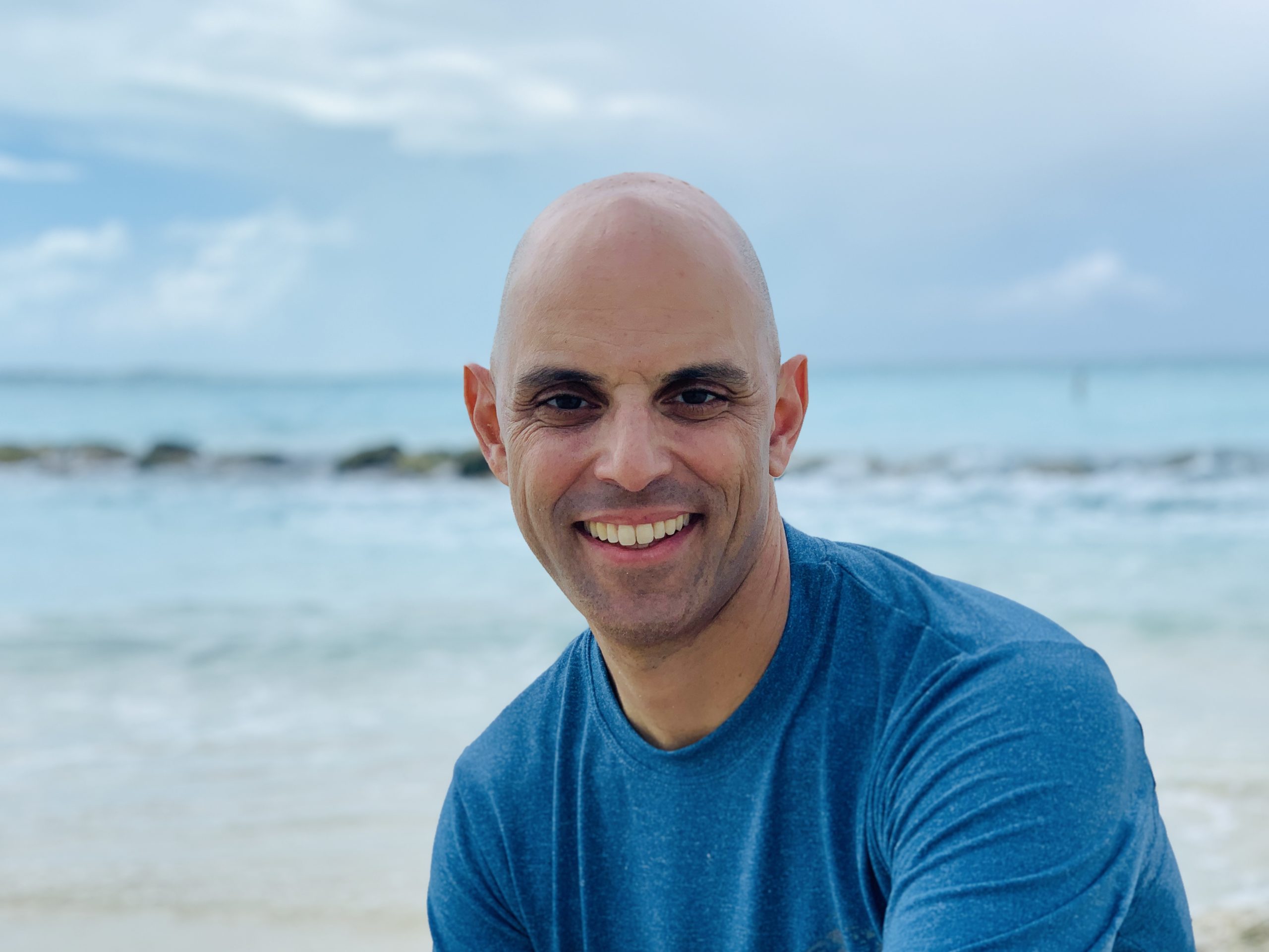 Reverend Susan Kijin Bruce
Dharma Holder
On the stone pillars of Eihei-ji Temple, is the teaching by Dogen Zenji to treasure even one drop of water. He had returned some water back into the stream to quench the thirst of billions. Having walked there on the very ground upon which he tread, my practice is to be open to every precious drop of my life.  Awaken. Do not squander your life.
About Kijin
Dharma Holder Susan Kijin Bruce grew up as a devout Catholic with a deep sense of spirituality. In college and afterward, she was drawn to eastern religions and felt them integrating with her Catholic roots. Kijin holds a Masters degree in Special Education and has taught children with special needs for over 25 years. During her career as a teacher, she developed a curriculum for and taught a high school meditation class.
After retiring from teaching, she was a consistent and valued member of the Pastoral Care Department of Hackensack University Medical Center for 10 years, providing guided imagery for oncology and surgery patients. She utilized a Preparation for Surgery program for her own surgery and subsequently was certified to guide individuals in their preparation for medical events. She was also certified by the Academy for Guided Imagery in Malibu, CA as an Interactive Imagery Guide and she offers ongoing guided imagery and metta meditation classes for Gilda's Club cancer support groups as well as for Central Unitarian Church in Paramus, NJ.
Kijin began her Zen studies 11 years ago and has since engaged in all the core practices offered by different teachers, including koan and text study, Focusing, embodiment, liturgy, the Christian Zen and Red Path Zen practices.
Kijin recently made swimming her main embodiment practice and it continues to be her passion.
In 2014 she was empowered as a Dharma Holder of the Zen Garland Order and taught weekly Introduction to Zazen classes. Inspired by her encounter with Focusing, she went on to be certified as a Focusing trainer by the Focusing Institute.
Kijin is part of the Teachers' Circle of the Zen Garland Order and was ordained as a Zen Priest in July of 2021​. Kijin is a student of Roshi Genmitsu.
Kijin has a grown son, Alex, and lives in Mahwah, NJ with her dog, Dogen.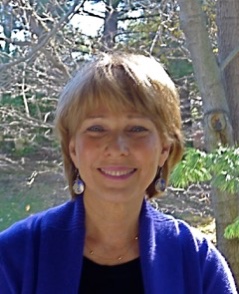 John Mitsudo Mancuso
Dharma Holder and Founder of DOKAN-Sangha
Instead of living in a circle that is safe, predictable and organized around ourselves, let us together become that circle whose center is everywhere and whose timeless circumference is nowhere.
About Mitsudo
The roots of Mitsudo's spiritual path go back to childhood prayer experiences he had in the woods near his home and in his parish church. Despite his family not being practicing Catholics, by the time he was nine years old, he had decided to be a priest.

After completing the first phase of seminary training in New York, he was chosen to study theology in Rome and, after ordination, remained there to complete a degree in Scripture. A turning point in his spiritual path occurred when he spent the summer before ordination working in India with Mother Teresa's congregation. From this time on, he began reading about Zen and other Eastern contemplative traditions. For the next nine years of parish work and teaching in New York, his contemplative practices were supported by yearly two-week monastic retreats each year. During this period, a large number of parishioners began seeking him out for spiritual direction and counseling. This led him to earn a masters degree in Pastoral Counseling. More importantly, however, was his awareness that his own spiritual and emotional development and fulfillment were inextricably tied to supporting other people's growth as a spiritual director and counselor rather than as a Scripture scholar.

In 1983, Mitsudo left the priesthood and subsequently married his wife Donna, earned a Masters in Social Work and completed postgraduate psychoanalytic training. He began a private psychotherapy practice while also working as a clinician, instructor, clinical director and executive director in NYC social service agencies. During this time, he sought to nurtured and develops his spiritual growth through his study and daily yoga and meditation practices. This did not remotely meet his needs. In May of 2012, it became clear he needed a community and a teacher.

Synchronistically, the Zen Garland Order had opened its center blocks away from his home. He began sitting two or three mornings a week before work and began Dokusan with Genki Roshi and then with Genmitsu Roshi. He describes his path in Zen as the bumpy and winding "scenic route" were he very slowly explored each of the core practices offered. This was no small task. He did this with a certain amount of caution to ensure that this leg of his spiritual life, unlike his previous religious training, was based in direct experience rather than an assent to an article of faith. He needed to establish an entirely new relationship to the way he studied and worked with a teacher. He also needed to overcome his conviction that Focusing and embodiment practices would not offer anything more to what he was already doing. Slowly, these and other core practices began, singly and collectively, to open him to what he had been seeking since his childhood: a direct intimacy with his own life and Life Itself. Paradoxically, it was his engagement with the once dismissed embodiment practice under Kisho Roshi that catalyzed this awareness and the power of the core practices.

He now sees the path before him in terms of continually deepening, for himself and others, the embodiment of his Dharma name, Mitsudo (the intimate way).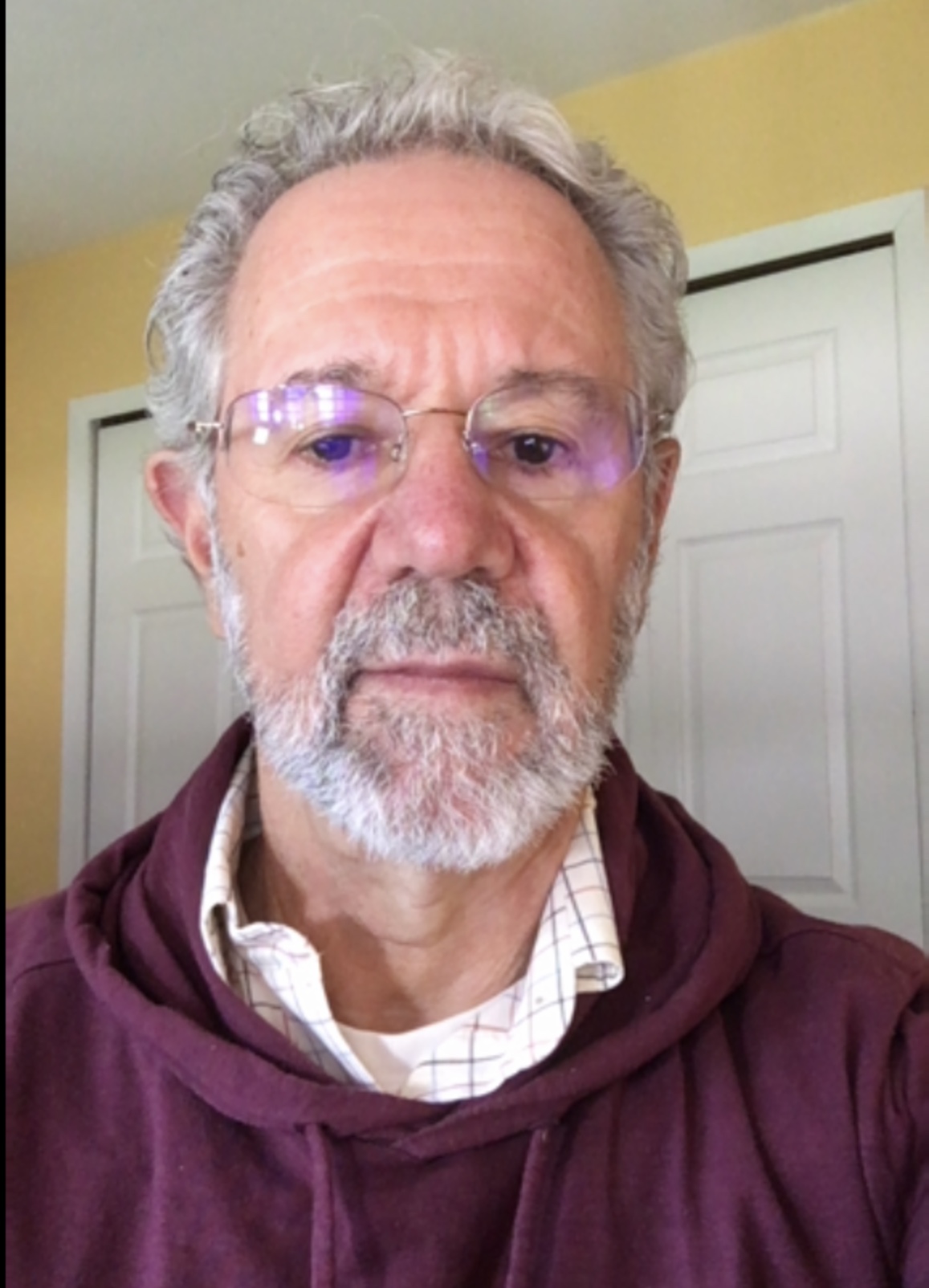 Reverend Iain Tucker Sansui Brown
Zen Priest and Dharma Holder
I hear footsteps. Soft, little feet. She doesn't see me when she reaches the top of the stairs and walks directly to the rug to play with her stackable blocks. Watching her, I pick up my bagel to take a …"Bite, bite" she says, toddling over. "Daddy lap, Daddy lap." She climbs up, grabbing my shirt, using one of the chair's stretchers like a ladder rung. Holding onto my collar with her right hand, with her left she pulls the bagel towards her and takes a bite. No hesitation! She leans back and smiles, looks at me doe-eyed and brightly and for a moment there is just this. Then, the heavy footclop of my son running up the stairs proclaiming: "Breakfast time! Breakfast time!" And one of my other daughters shouting from the bathroom for more toilet paper. Just this, too, I'm reminded. Just this, too!
About Rev. Tucker Sansui Brown
In the 10th grade, during a debate in civics class about wealth distribution, Sansui stood up and announced that he was a Confucist. When he sat down and realized he didn't know what that meant, he resolved to find out when he got home from school. The encyclopedia entry for Confucianism read, "see also Taoism." The following day he got his mom to take him to Borders Books, where he bought a copy of Attaining Unlimited Life: The Teachings of Chuang Tzu. He read the book that weekend from cover to cover, highlighting in obnoxious yellow marker every third or fourth sentence. Chuang Tzu's teachings proved elusive, but a love was born. He began visiting a Tibetan Buddhist temple near his home. He converted his older sister's bedroom into a meditation hall (i.e., she was off at college). He bought a copy of Zen Mind, Beginner's Mind. Read it. Lost it. He bought another copy of Zen Mind, Beginner's Mind. Read it. Lost it.
In College, Sansui studied German and Philosophy, primarily the works of Heidegger and Mahayana "philosophers" such as Nagarjuna, Chandrakirti and Dogen. After graduation, he participated in a month-long experiential program, which engaged third generation descendants of Jewish Holocaust survivors and Nazi perpetrators in reconciliatory processes. The experience initiated a profound personal reckoning that led Sansui to explore paths of contemplation and service. He joined the Jesuit Volunteer Corps and served for two years as a High School teacher in the Republic of the Marshall Islands. In RMI, Sansui continued to study Buddhism while attending Catholic liturgies, discussing religion with Fr. Simione Volavola, MSC, the church's priest, and participating in Marshallese cultural traditions.
When he returned to the U.S., Sansui worked in campus ministry at a Jesuit college in Syracuse, NY. He loved his job and the students he accompanied. He also realized he needed a better understanding of psychology to more ably companion with others in personal transformation. A Jesuit colleague suggested Loyola University Maryland's doctoral program in pastoral care and clinical mental health counseling. Sansui looked into it, applied, and started his graduate studies in 2007.
While in Baltimore, Sansui began training as a clinical therapist and practicing meditation with a variety of sitting groups, ultimately finding community with Fresh Breeze Mindfulness Sangha, a small and gentle circle of practitioners affiliated with the Order of Interbeing. The group practiced in the chancel of an old Presbyterian church. During the first period of zazen he sat with the sangha, Sansui knew that he had come home and resolved then to dedicate his life to the path of Zen.
After earning his Ph.D. in 2012, Sansui and his wife, Yushin, accepted an invitation to join an interfaith community in New Mexico. They became AmeriCorps volunteers in Las Cruces and joined The Order of Clear Mind Zen (OCMZ). OCMZ was founded by Roshi Harvey Daiho Hilbert in the lineage of Soyu Matusoka, an early pioneer of Zen in America. Sansui was ordained a novice priest in 2014 and empowered with full priesthood the following year.
His practice and understanding of Zen evolved radically once he and Yushin started having kids! Wherever they lived and worked, whether in Northern New Mexico, Eastern Oregon, West Baltimore or South Dakota, they experimented with various ways of earning a living and constructing a family life with the hope of nurturing balance, perspective, and sanity. In the search, Sansui discovered Zen Garland. The order's distinctive approach to practice, depth of teaching, and remarkable community of teachers and practitioners spoke intimately to the life and values he and Yushin had been trying to realize for themselves and their family.
Sansui began studying with Roshi Genki in 2019 and received Denkai in 2020 (i.e., a public ceremony was held in 2023). He was Shuso for the spring ango and sesshin in 2021. Sansui currently serves as a priest and assistant director of Ancient Oaks Zen Community in Savannah, Georgia.
The path of Zen, for Sansui, has been a path of surprise: an ever intimate encounter with life encouraging openness to the range of its experience and expression, its joys and sorrows and confusions. A path that appreciates the gilded tips of the cordgrass at sunset, and, as Genmitsu has pointed out, also acknowledges, even honors, the ugly water heater in the zendo that can't be hid!
What Sansui finds most compelling about The Zen Garland Way is that it offers practices to greet and work with this Mystery in the infinite unfolding of its precious particulars, learning how to manifest fields of benefaction wherever the invitation presents: in the queue at a hardware store, caring for a sick child, laughing with a friend, beating a teenage nephew in basketball because he could use a little humility and respect for his elders.
Sign up for our newsletter
Our newsletters and updates will keep you informed of local and regional classes, workshops, and retreats as well as online study opportunities, blogs, information, and inspiration to continue nurturing, healing, and caring for yourself and the world.
We will not share your information with anyone else.
See you soon!
Get in Touch with Us
Ask us questions. Share ideas.
Set up a time to meet with us. Tell us your story.