About The Zen Garland Order
This is Who we are
Some come to Zen to find inner peace and relief from stress, conflict and suffering. Others come hungering for an intimate and meaningful connection to themselves, their families and friends, their communities and their work. Some come to develop concentration, BodyMind integration, or to expand a sense of unity they have experienced. Many come to find salvation, healing and liberation.
The teachers and community at Zen Garland meet each practitioner with respect for their unique being and address their personal situation and aspirations. Our goal is to help each practitioner gain skills to deepen their humanity and empower their personal expression in the world.
The Zen Garland Teacher's Circle cooperatively directs Zen Garland. We are a group of formally empowered Zen Masters and Dharma Holders in the lineage of Taizan Maezumi Roshi and gathered around our Founder and Spiritual Director, Roshi Paul Genki Kahn. Each of our teachers has refined their awakening and developed their skills and talents through decades of personal practice.
The Zen Garland Order is a living part of the Socially Engaged Buddhist movement. Our organizations and members originate and participate in existing practical projects to support marginalized people and assuage the ecological crisis.
Zen is about our lives: the relationships we have, the work we do, how we experience ourselves and the world. With each student we create a skill-building developmental practice and personal teaching relationship. Our goals include cultivating the individual's talents and faculties; and enhancing the power and skills with which they can engage their personal life journey.
Zen is a Buddhist spiritual tradition and set of practices that transcends religion and dogma and is open to all. Zen is a way of being in direct and intimate connection to life that illuminates the sacredness of everything and every moment. Zen trains practitioners in skills that enable us to live our ordinary lives supremely well and act in the world as a "field of benefaction."
We do not want to portray spiritual development as "nice and easy." To recognize one's conditioned beliefs, feelings and behaviors and to evolve authentically beyond them takes committed effort, courage, plus deep doubt and faith. We do not change easily, nor step into the unknown without discomfort.
All practitioners at Zen Garland are offered graduated instruction in seven core practices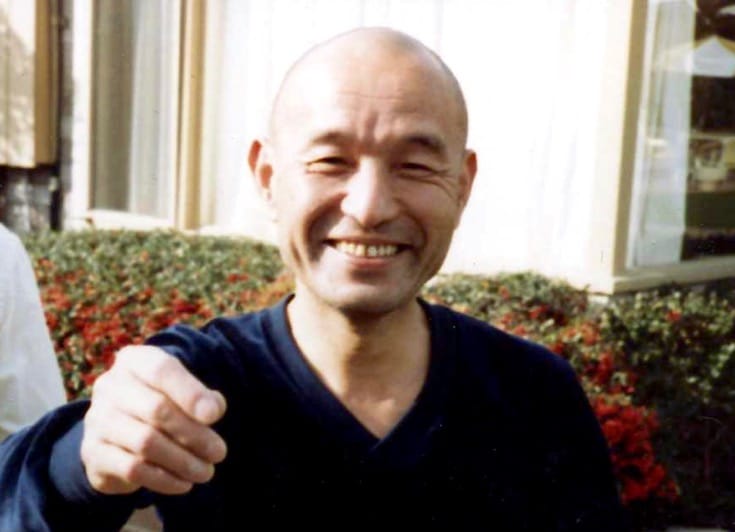 "Where you stand, where you are, that's what your life is right there, regardless of how painful it is or how enjoyable it is. That's what it is."
Taizan Maezumi Roshi
Support Our Work
I vow to seek what is needed responsibly,
To share generously,
To work well with what I have,
And to take only what is freely given.
… from the Zen Garland Vows, Vow 7
The Zen Garland Order operates in the black. Our only debt is a deep debt of gratitude to the members and friends who donate so generously to support us, and who fill our programs, classes and retreats.
Membership is the most direct way a practitioner can help sustain our order. But membership and fees for our programs only cover our operating costs. Money to provide scholarships, stipends for our full time staff and expansion all must come from Dana, the spiritual giving by our friends and members.
Sign up for our newsletter
Our newsletters and updates will keep you informed of local and regional classes, workshops, and retreats as well as online study opportunities, blogs, information, and inspiration to continue nurturing, healing, and caring for yourself and the world.
We will not share your information with anyone else.
See you soon!
Get in Touch with Us
Ask us questions. Share ideas.
Set up a time to meet with us. Tell us your story.