Ukrainian Refugee Assistance Fund, update no. 1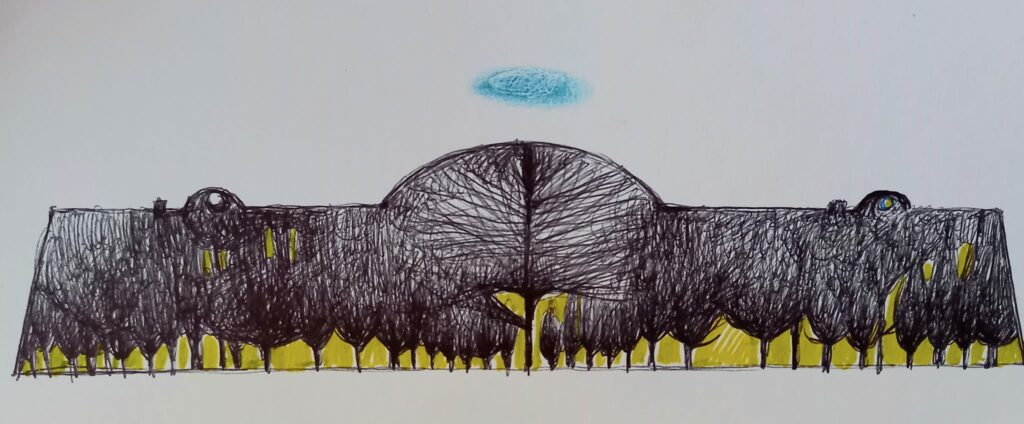 Drawing by Dasha Khrisanfova
[Disclaimer: as a non-native English speaker, I'm always concerned about language issues and do my best to write in proper English. Nevertheless, some irregularities may occur.]
What was happening with Ukrainian Refugee Fund over the past two weeks, since 03/15:
Donations so far supported:
two Ukrainian refugees (a mother and a daughter) travelling after a short stay in Kraków to Portugal, where they hope to find jobs and accommodation;
a newly organized small refugee center located in Kleszczów, a village close to Kraków (pronounced Kleh-sh-ch-uhv), where a local community set up a refugee shelter. Your donations partially covered for the works required to convert the existing building into a livable place (plumbing, setting bathrooms and kitchen, refurbishing dormitory);
two female artists who chose to stay in Kharkiv (via Polish fundraiser, zrzutka.pl, run by Aleksandra Sojak-Borodo and my colleague, Elżbieta Jabłońska, a Polish artist and associate professor at the University in Torun, Poland). The funds are transferred to Dasha and Ira by Elżbieta who is in direct contact with both artists. The artwork illustrating this post is Dasha's drawing.
Deep gratitude to all the donors.
Rev. Anna Myosen Nacher
Help the Ukrainian Refugees
If you can, please consider supporting this important work. All funds will be used for direct support of Ukrainian refugees seeking safety in Poland.  Thank you!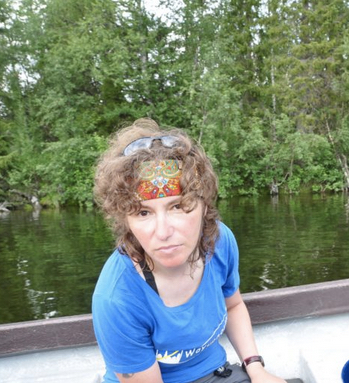 Rev. Anna Myosen Nacher
A novice Zen priestess, Myosen has been practicing with the Zen Garland Order since 2019. She is an Associate professor at the Jagiellonian University in Kraków (Poland) specializing in digital culture, communication studies, and contemporary art. She taught one semester as a visiting professor at Winona State University. That was when her path crossed with the Dharma River and she happily confluences with it ever since. She likes orchids and clouds. The Mississippi will not let her go.
Sign up for our newsletter
Our newsletters and updates will keep you informed of local and regional classes, workshops, and retreats as well as online study opportunities, blogs, information, and inspiration to continue nurturing, healing, and caring for yourself and the world.
We will not share your information with anyone else.
See you soon!
Get in Touch with Us
Ask us questions. Share ideas.
Set up a time to meet with us. Tell us your story.