Susan Kijin Bruce on the Climate Change Workshop
Rev. Susan Kijin Bruce talks about her experiences in Sensei Okami's workshop
I recently had the privilege of participating in the Climate Change Workshop offered by Sensei Wolfgang Okami Schmachtenberg.  This workshop was bilingual – presented in German and expertly translated by Sara Khafaff.
It was a comprehensive presentation of valuable information regarding the imminent effects of climate change globally, seamlessly combined with opportunities for personal reflection and sharing.  We were sensitively guided by Okami to explore our feelings and felt senses emerging within the workshop through the modalities of Big Mind and Big Heart rigorous compassion.  Time was allocated for individual immersion in nature which nurtured our experiences even more.
I was very inspired by this time together to take action and explore concrete steps I can take locally to responsibly do my part in caring for our precious planet.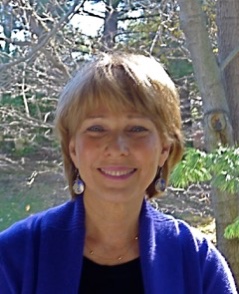 Reverend Susan Kijin Bruce
Rev. Susan Kijin Bruce began her Zen studies 11 years ago and has since engaged in all the Zen Garland Order core practices including koan and text study, Focusing, embodiment, liturgy, Christian Zen and Red Path Zen. In 2014 she was empowered as a Dharma Holder and taught weekly Introduction to Zazen classes. Inspired by her encounter with Focusing, she went on to be certified as a Focusing trainer by the Focusing Institute. She was ordained as a Novice Zen Buddhist priest in July, 2021.
Sign up for our newsletter
Our newsletters and updates will keep you informed of local and regional classes, workshops, and retreats as well as online study opportunities, blogs, information, and inspiration to continue nurturing, healing, and caring for yourself and the world.
We will not share your information with anyone else.
See you soon!
Get in Touch with Us
Ask us questions. Share ideas.
Set up a time to meet with us. Tell us your story.