Weekly Update From the Zen Garland Order
I feel profoundly grateful as we approach the ending of our shared ZGO Ango period this year for all of what has transpired in these 108 days since this individual and shared journey began. What was that strange, surreal world we were in in February? I am grateful to family, to community, to all of you for the support and authentic, heartful presence you bring.
It is odd as I type this to think of being grateful for the circumstance of walking through pandemic, social revolution and massive socio-cultural restructuring (let's hope we all grow in this area). If there was ever any doubt that we are always swimming in the muddy water of impermanence, interdependence, and dukkha clearly that can be dispelled-these are plenty muddy days and there are likely more to come…Yet I am infinitely grateful to continue this journey together-with Sangha-as we engage in this wayfinding together.
Amidst it all I believe there is great value in taking notice of some of the lotus that blossom from that muddy water. I think we find ourselves in very precarious days, where the decisions we make now will set trajectories that have the opportunity to correct those past, habituated ways of being in deeply significant ways that can improve our quality of living and diminish suffering-or that can deeply worsen it. That blossoming I refer to is the chance to grow that comes from individually and collectively working through the ripples (and tidal waves) sent out from navigating uncertainty of this COVID pandemic, from the horror of George Floyd's murder, from coming to terms with making Black Lives REALLY Matter, from unraveling centuries of individual and institutional racism. We are being afforded the opportunity to do just that…have impact through compassionate action and change the world starting right under our feet (or our noses). This will take ongoing presence, action, and tremendous energy.
Though our Ango is coming to a close, the work we have before us is just beginning. I look forward to ongoing collaboration to actualize this work personally, locally and globally in meaningful ways. The journey continues.
Lots of love,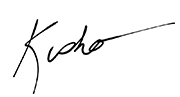 Roshi Kisho​
Sign up for our newsletter
Our newsletters and updates will keep you informed of local and regional classes, workshops, and retreats as well as online study opportunities, blogs, information, and inspiration to continue nurturing, healing, and caring for yourself and the world.
We will not share your information with anyone else.
See you soon!
Ask us questions. Share ideas.
Set up a time to meet with us. Tell us your story.