Weekly Update From the Zen Garland Order
I hope that this week finds all of you Bodhisattvas of the Zen Garland family immersed and sustained in the wonder of living these days. I have had a difficult time holding a space that can accommodate the breadth of all that is unfolding as of late. What I can say is it all seems to catalyze a plethora of complex feelings, thoughts, and impenetrably vexing choices…the sentiment of which feels like it has a familiar tone.
Then, it dawned on me…that echo, that felt sense was akin to a bit about a man on a branch from the Gateless Gate collection of koans. Kojindo working with it likely kicked up some of this dust for me as well. It is not the man from Kyogen's case, but each of us living out this conundrum. We find ourselves holding on with our teeth grasping this branch, suspended dangerously over the ground unable to find hold with hand or feet. Adding to the situation, from beneath Kyogen's man, another individual asks the meaning of Bodhidharma coming from the West. Answering means pummeling to the earth. Remaining silent, well then it seems we have avoided our duty in some way and in any case the branch can't hold on forever. It seems aligned to a dynamic I am encountering as of late.
Fight, Flee, Freeze?…either way that stick is breaking. Where is there to go really and what can one do? Every day rounding another bend in this life journey and again seeing contexts that rock my sense of center as this world changes. It seems a not so subtle reminder to called to embrace a palpable depth of not knowing. Is it safe to gather? When will things be "back to normal"? Will our children be back in school in the fall? As our isolation begins to thaw and folks are beginning to gather again how does that feel and will we be safe. How will we react? I find myself torn longing for social interaction and isolation all in the same breath. The vertigo induced by the rockiness of this ride is akin to watching the camera work of the Blair Witch Project.
So, what of Kyogen's situation above and what is a bodhisattva's work in this very moment? It seems we are challenged to answer that question with each breath. Unending practice brings us to that precipice presented within each moment offering emergent opportunities to move.
Our community continues to move in those spaces. I am inspired by the work of our local sanghas and our larger ZGO family in the tremendous ways we support one another and in the manner in which we support our local communities. I sense we are able to open our heartminds and truly engage with what we encounter in presence. We are able to lean into bodhicitta to find means to navigate these spaces both individually and together. I look forward to this week as out paths intersect on this shared journey.
In Gassho,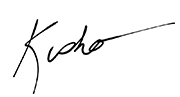 Roshi Kisho​
Sign up for our newsletter
Our newsletters and updates will keep you informed of local and regional classes, workshops, and retreats as well as online study opportunities, blogs, information, and inspiration to continue nurturing, healing, and caring for yourself and the world.
We will not share your information with anyone else.
See you soon!
Ask us questions. Share ideas.
Set up a time to meet with us. Tell us your story.