The Ever Intimate of Zen Practice Dokusan Workshop
Companion workshop for Genki's "Introduction to the Zen Garland Way - The Ever Intimate of Zen Practice."
This course is a free dokusan workshop to accompany the 14 video lectures on Genki's "Introduction to the Zen Garland Way – The Ever Intimate of Zen Practice."
During seven, 90-minute, online sessions, we will walk through Genki's introductory lectures, discussing, expanding, and refining our understanding. We will explore how to practice what you are learning in daily life. We will have time to answer your questions, discuss how to how to gently work through trial, errors and failures, and how to reach preciseness and excellence of being.
Students must be also enrolled in Genki's 14-video course, Introduction to the Zen Garland Way-The Ever Intimate of Zen Practice.
Online sessions offered at your convenience on:
Wednesday evenings — January 13, 20, 27; February 3, 10, 17, 24.
6:00pm – 7:30pm ET, 5:00pm – 6:30 pm CT, 4:00pm – 5:30pm MT, 3:00 – 4:30pm PT
Saturday mornings —  January 9, 16, 23, 30; February 6, 13, 20.
10:00am – 11:30am ET, 9:00am – 10:30am CT, 8:00am – 9:30am MT, 7:00am – 8:30am PT
It takes a lifetime or more to understand what we are doing in Zen Practice, this workshop will give you glimpses of what to cultivate and look for.
Beginners in Zen Practice and beginning teachers are welcome to join.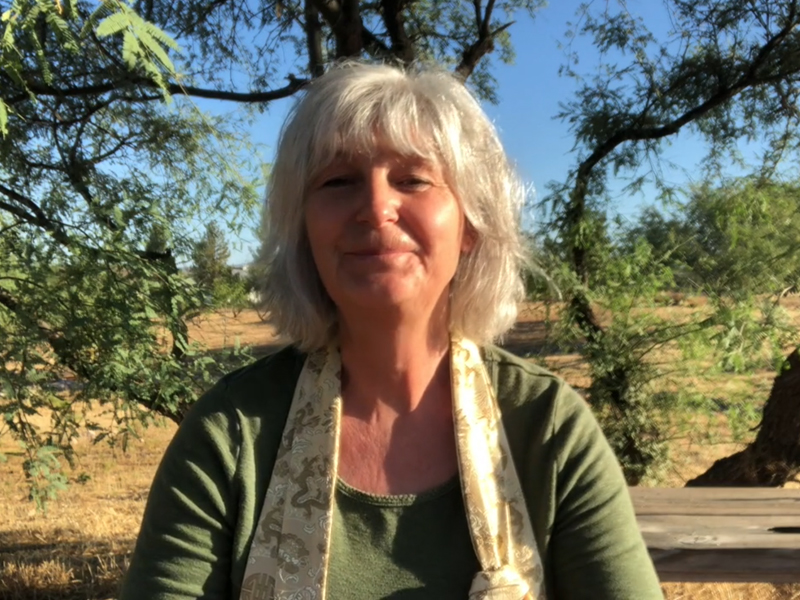 Roshi Monika Genmitsu Kahn
Since childhood nature has been a big resource and teacher for me. While mountaineering I learned about endurance, adoration, reverence, physical and emotional strength and about the fact that the ascent and descent are often more important than the peak-experience.
I began practicing Zen in 1997 and have done it ever since. Questions of students and my work with the traumatically bereaved have enriched my own practice in an unspeakable way. I am looking forward to sharing some of my experience with you during this workshop.
Sign up for our newsletter
Our newsletters and updates will keep you informed of local and regional classes, workshops, and retreats as well as online study opportunities, blogs, information, and inspiration to continue nurturing, healing, and caring for yourself and the world.
We will not share your information with anyone else.
See you soon!
Ask us questions. Share ideas.
Set up a time to meet with us. Tell us your story.