Cultivating a Field of Benefaction
A Zen Garland On-demand Course with Roshi Genki
Zen as a way of being means transforming ourselves, our lives, our being in the world into a "field of benefaction." This is not about being nice, compliant, or passive. Zen bares the interactive, interdependent and co-creative networks that constitute life itself. The path of Zen includes awakening to our primal identity with and relationship to all being; and learning to navigate skillfully through these networks promoting awareness, care, cooperation, and harmony.
Lecture videos are provided as well as the recordings of the online discussion sessions.
Cost
$50 for ZGO Sangha
$100 for Fellow Wayfarers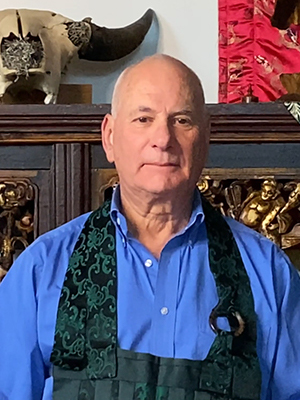 Roshi Paul Genki Kahn
One of the living Zen masters of our time, Roshi Genki augments traditional Zen practices with modern psychology, philosophy, science, and socially engaged service to marginalized and disadvantaged communities. He has developed a thorough and profound holistic approach to Zen practice that offers personal and inter-relational development for skillful living in the world with love, service and joy. Roshi Genki describes this approach to spirituality as The Practice of Presence and Reclaiming the World. Roshi Genki emphasizes that the Zen training hall is our daily life, our way of being in the world with ourselves, our intimate circle, our work and our communities.
Sign up for our newsletter
Our newsletters and updates will keep you informed of local and regional classes, workshops, and retreats as well as online study opportunities, blogs, information, and inspiration to continue nurturing, healing, and caring for yourself and the world.
We will not share your information with anyone else.
See you soon!
Ask us questions. Share ideas.
Set up a time to meet with us. Tell us your story.