Living Practice, Living Zen
(some reflections from an online classroom)
by Anna Nacher | Feb 24, 2022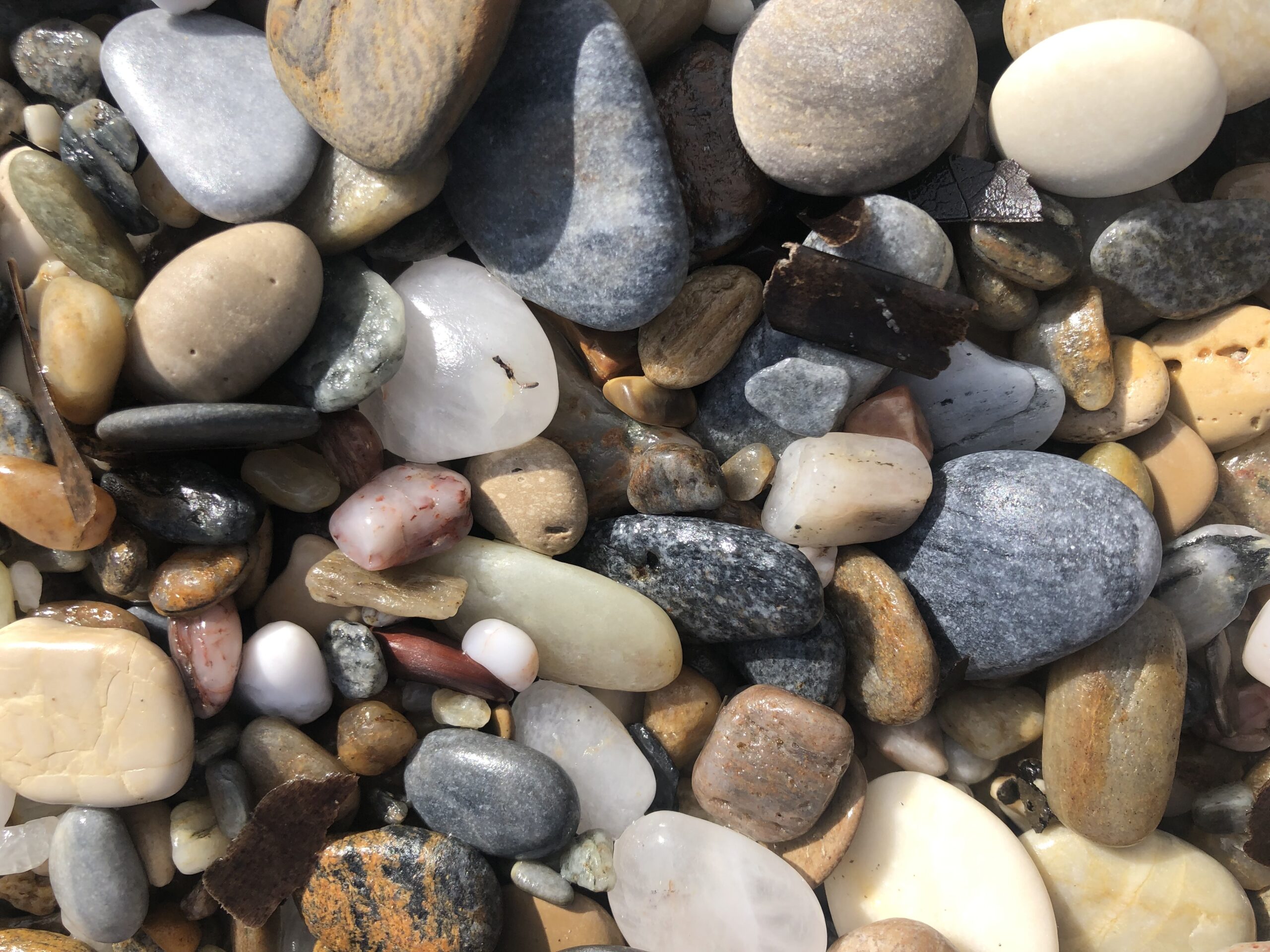 Photo by Anna Myosen Nacher
How do we actually learn? When does learning happen?
[A notice: as a non-native English speaker, I'm always concerned about language issues and do my best to write in proper English. Nevertheless, some irregularities may happen.]
How do we actually learn? When does learning happen? ("when" meaning both "at which point in time upon having encountered a problem or a question" and "what does this process look like"). To be able to teach my students, I need to repeatedly ask myself such simple questions. I do so in quite regular intervals, usually around the end of the semester, when my fatigue tends to take over, often making me resort to all the habituated ways of running my classes. So while attending each and every course offered by the Zen Garland Order's teachers, I can't escape carrying such questions in mind, even though it is not the primary point of focus.
Truth is, living practice and living Zen to a great extent happens for me in a classroom, where I regularly meet groups of young people in various stages of distress, often while being in distress myself. There can be multiple reasons for feeling inadequate on both sides of the screen. After two full pandemic years, I know most of my students as boxes on the digital surface identified with initials rather than with faces on the webcam. I never require my students to have their webcams on while in class. Early on in my pandemic teaching, I realized it may become an additional source of stress, grounded in circumstances of their lives I can only guess based on some conversations with the first pandemic cohort of master program students, with whom we developed a close enough relationship to be able to openly discuss such issues. The sources of distress may vary: from feeling embarrassed by furniture and decor of a family house and the conditions of living with siblings in one room to shame accompanying seeing one's own face on a screen (a hindrance especially acute for many women, at various points in life) to not even having a webcam. Or not having access to broadband internet in a tiny remote village. Learning and teaching can be tricky endeavors, especially when one unexpectedly turns into another, which in class can happen more often than we think.
Granted, the Zen course is not a regular class at the university, even the one on matters as impractical and obscure as new media art or digital storytelling. An average Zen class (aside from the fact that the average Zen class does not exist) happens to gather those who sign up with a significant level of openness, determination, curiosity, and eagerness to study in the earnest. But then… why is it so rare at the university? Shifting between being a student in the middle of the night Living Practice Living Zen class and being a professor in my late morning / early afternoon New Media Art course sometimes caught me off guard and made me more vulnerable than I would like to openly admit in front of my students. It wasn't because of an inadequate amount of night sleep. The reason was rooted in my oscillation between two worlds, thousands of light-years apart. Over the course of almost 3 years, my living Zen practice got gradually started getting framed differently than I had ever expected, which has been wreaking havoc on some of the well-grounded, rarely questioned habits of my professional life. Primarily, it meant seeing each of the 36 students in the class and myself as individual human beings rather than just students, roles, functions, and cogs in the giant machine. This in turn has led to a complete overhaul of what counts as good teaching and what constitutes success and a failure – further and further away from metrics, learning objectives predefined in syllabi, or even the results of the students' final projects. Still further away from my own expectations about who an associate professor is, how she performs her role and what she does in a classroom.
So on a couple of Monday nights in January 2022, I was rapidly world- and time zone-hopping, watching my own expectations about teaching/learning undergo a dramatic shift. It may become particularly challenging when after an inspiring class with a strong flow of energy between participants in a wonderful exchange about living practice, grounded in the rich soil of both the best of Buddhist Zen literature compiled by Roshi Kisho and wealth of experience that each Sangha member was willing to share, I simply couldn't fall asleep. Maybe precisely because the class was such a vibrant space of shared experience, which set all of us into a flow dynamic enough to open up boundaries of what counts as an individual. This shared space allowed for understanding and experiencing Zen practice as a multifaceted, dynamic, very intimate yet communal phenomenon. It resonated with the words that hit me while having read A Pedagogy for Liberation. Dialogues on Transforming Education, a "talking book" that was generated via exchanges between Paulo Freire and Ira Schor: "Dialogue belongs to the nature of human beings, as beings of communication. Dialogue seals the act of knowing, which is never individual, even though it has its individual dimensions." (p. 4). Even though (or maybe even more so when) knowing comes as the act of not-knowing.
So at around 2.30 am, when the class had been over, I was still looking from my 5th floor at the supposedly sleeping town below, with traffic lights still flickering in green, red, and yellow, with tramways arriving at and departing from the nearby public transport hub, their empty wagons were lit from the inside and awaiting insomniac passengers. All this movement in the air, even at the wee hours between night and day. Eventually, I usually was able to grab a few hours of a precious sleep before my (next) class would start at 10.30.
For me, a significant chunk of learning was happening in those in-betweens, even though marking the boundaries between different parts of my day/night was difficult. Often on my walks from a tram stop to the faculty building – all 8 minutes of it – breathing in a freezing, heavily polluted, winter air. Prepping up internally to meet my students and my own feelings of inadequacy that one day will allow for a shared, vibrant silence between all the necessary words. The silence that has the potential to blow up the tidy narratives and rigid structures that we are all caught up in.
Rev. Anna Myosen Nacher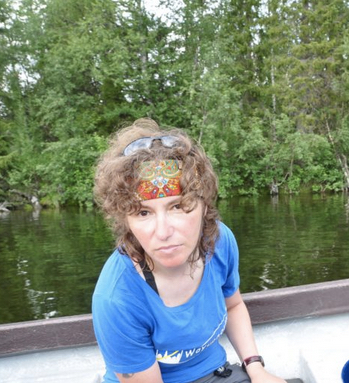 Rev. Anna Myosen Nacher
A novice Zen priestess, Myosen has been practicing with the Zen Garland Order since 2019. She is an Associate professor at the Jagiellonian University in Kraków (Poland) specializing in digital culture, communication studies, and contemporary art. She taught one semester as a visiting professor at Winona State University. That was when her path crossed with the Dharma River and she happily confluences with it ever since. She likes orchids and clouds. The Mississippi will not let her go.
Sign up for our newsletter
Our newsletters and updates will keep you informed of local and regional classes, workshops, and retreats as well as online study opportunities, blogs, information, and inspiration to continue nurturing, healing, and caring for yourself and the world.
We will not share your information with anyone else.
See you soon!
Get in Touch with Us
Ask us questions. Share ideas.
Set up a time to meet with us. Tell us your story.