Weekly Update From the Zen Garland Order
I am inspired each day by the depth of humanity and compassion there is in the world. The depth to which people engage in selflessly caring for others and heartfully being present is moving beyond words. It is present in the manner in which first responders care for those afflicted, put themselves in harm's way to engage in the work of the bodhisattvas-holding the doors of presence and compassion open until every last person gets through. It is present in the way teachers care for students, in the way parents care for their children (and children care for their parents), in the way communities come together and support one another. It is evident across so many facets of life. This compassionate heartfulness is like a light in darkness.
I am also heartbroken to find us remaining polarized into class noun labels-we are sorted by race, ethnic background, religion, social class, political affiliation…it challenges that aforementioned humanity and compassion becomes clouded within this polarized contextual lens.
As I learned of the murder of George Floyd by a Minneapolis police officer and bystanders my heart sank and I could feel myself shaping the narrative of this situation. So much sadness for Mr. Floyd, his family and friends. I hold so much anger and contempt for the individual and institutional racism, classism, and inhumanity that allows for people of color to continue to suffer such injustice. So much fear for what comes next. So much anger and confusion toward the officer who seemingly betrayed our trust, my trust…and carelessly and brazenly took the life of another human being. Rioting has started in Minneapolis. It is terrifying that in our world so many people live in fear and suffer such tremendous inequity. Not only are we challenged to survive a global pandemic, but also our own human created and self-imposed disasters and pandemics like this…another precious life lost.
My thoughts then raced to all of the folks who are in public service and public care, who are ceaselessly working in supporting and growing humanity, health, equality and social justice and who continue to serve and do the work of bodhisattvas in saving lives and engaging in compassionate action even in these difficult times. Doctors without Borders, for example, who are currently caring for the severely impacted Navajo Nation.
I think Gorin, from Poland, captured the sentiment so well in her statement she shared after zazen this morning. She shared that the phrase repeatedly echoing through her mind was, "I can't breathe"-the pleading statement George Floyd made as he begged for his life. Today, what she offered as practice and waking/walking in this space becomes breathing for those who can't breathe…and with that breath, deeply bearing witness to all that arises. Actualizing what comes next begins with the engagement and presence, aliveness and renewal. Yes, even within this muddy water there is a lotus. But there is work to be done.
As we practice and gather this week, I would challenge us all to bring that practice of breathing for those who can't breathe into our lives. In following the felt sense of it, help create what comes next.
Deep bows,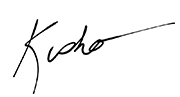 Roshi Kisho​
Sign up for our newsletter
Our newsletters and updates will keep you informed of local and regional classes, workshops, and retreats as well as online study opportunities, blogs, information, and inspiration to continue nurturing, healing, and caring for yourself and the world.
We will not share your information with anyone else.
See you soon!
Ask us questions. Share ideas.
Set up a time to meet with us. Tell us your story.