How I Got Hooked on Dreams
In October, I'll be offering a workshop called Dream Appreciation and the Awakened Life. After seeing the posting on the Zen Garland Order website, our able blog masters, Baishin and Gorin, asked if I would write a few paragraphs describing how I got involved in dream work and why I'm so passionate about it. What a great invitation for me to look back nearly 50 years to the dream that opened more doors than I could ever have imagined.
Before I share the dream with you, let me give you some background. After completing undergraduate work in philosophy at the seminary for the Catholic Archdiocese of NY, I was invited to complete my studies for priesthood in Rome and, after ordination, to complete another degree there in biblical studies. Long story short, I was an over-the-top nerd, clearly being trained to be a professor at the seminary or some other institution. My nerdiness was so entrenched … and this is relevant for the dream…that on one vacation I told my friends to take a different path during a hike so I could find a quiet place to read a text book I had taken with me.
Fast forward a couple of years. I'm back in New York City, happily doing parish work while getting ready for a teaching assignment at the seminary.
"It's one of those perfect spring days. I am walking through a vast park that was being used as an outdoor hospital and social service agency. I make my way toward a trail leading up a nearby mountain. Now, I'm excitedly walking up the trail carrying a large book as I move pass the tree-line and approach the summit. Suddenly, the path hugging the mountainside turns to sand beneath my feet. I cling to the side of the mountain. And now I begin to fall. I wake up before hitting the ground."
Clearly, I didn't need to be a trained psychotherapist to get the message! Shortly after this dream, I told the Archbishop that I would not accept a teaching post. He wasn't happy. But I was! This decision put me on a path that led me to training in pastoral counseling where I was first introduced to Jungian psychology. During this time, I also started a Jungian analysis and a life-long love for dream work. Over the years, my dreams continued to support me by calling me out on parts of my reality that I was not seeing, by prodding me to consider new options and by confirming or questioning decisions I was making. This trusted friend helped keep me on a winding but solid path that eventually led me to leave the priesthood, marry, spend many years working in social services, complete psychoanalytic training and develop my psychotherapy practice.
And, unsurprisingly, this gift kept on giving when I became a Zen practitioner. Our awakened nature, as I like to think about it, is an experience of Self that is paradoxically fully universal while being exquisitely unique. I have come to treasure our Zen literature and koan study as a way to help me get a glimpse of the universal dimension of the Awakened Self. But when it comes to my unique, singular embodiment of It, there is no better teacher and guide than my dreams. They have been, and continue to be, invitations from a reliable, inner Zen Master who provides custom-made koans, which nudge me, small step by small stem, into a deeper experience of my unique Awakened Self, which allows a peek, now and again, at the reality that this unique Self is nothing other than the universe itself.
I hope the course on Dream Appreciation and the Awakened Life will provide an opportunity for members of our community to explore what dreams have to offer and to experience how they support our individual and collective unfolding.
John Mitsudo Mancuso
John Mitsudo Mancuso has been a member of The Zen Garland Order for 11 years and is a Dharma Holder and Member of the Teachers' Circle. He is the founder and guide of the on-line Circle of the Way Sangha. He is a Licensed Clinical Social Worker and Psychoanalysts, residing and conducting his private practice in Dutchess County, New York.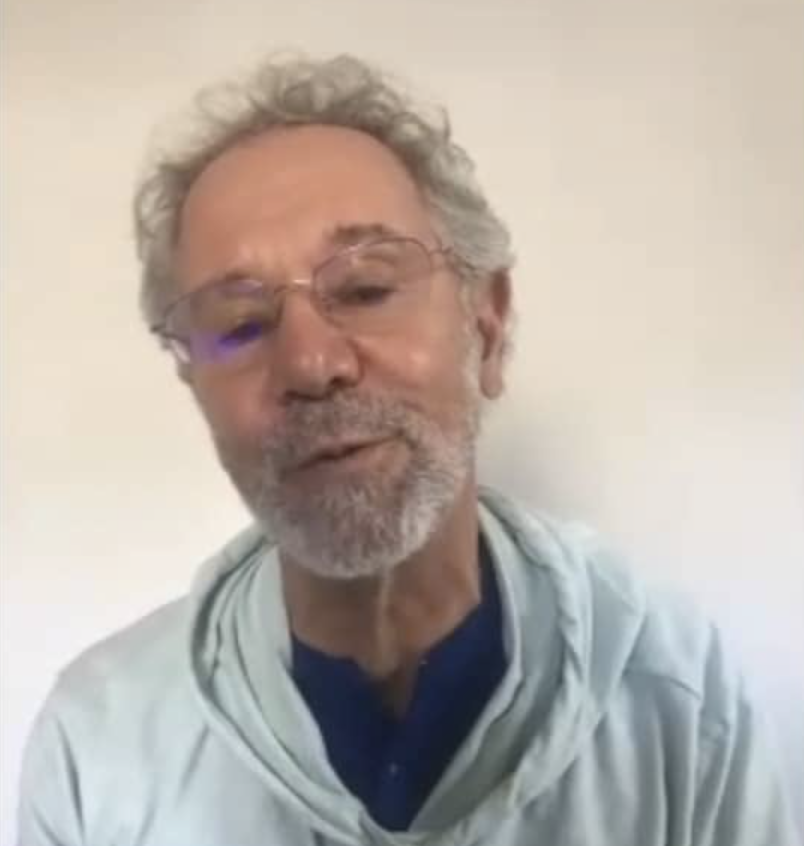 Rev. John Mitsudo Shomei Mancuso
The roots of Mitsudo's spiritual path go back to childhood prayer experiences he had in the woods near his home and in his parish church. Despite his family not being practicing Catholics, by the time he was nine years old, he had decided to be a priest. A turning point in his spiritual path occurred when he spent the summer before ordination working in India with Mother Teresa's congregation and he began reading about Zen and other Eastern contemplative traditions. At some point, the Zen Garland Order opened a zen center just blocks away from his home. He began sitting two or three mornings a week before work and began Dokusan with Genki Roshi and then with Genmitsu Roshi. He describes his path in Zen as the bumpy and winding "scenic route" were he very slowly explored each of the core practices offered.
He now sees the path before him in terms of continually deepening, for himself and others, the embodiment of his Dharma name, Mitsudo (the intimate way).
Sign up for our newsletter
Our newsletters and updates will keep you informed of local and regional classes, workshops, and retreats as well as online study opportunities, blogs, information, and inspiration to continue nurturing, healing, and caring for yourself and the world.
We will not share your information with anyone else.
See you soon!
Get in Touch with Us
Ask us questions. Share ideas.
Set up a time to meet with us. Tell us your story.