Trio-Retreat at the Pauenhof — Feb. 15-17, 2021
Intensive ZEN course on the realization of the True Self under the direction of Sensei Okami.
Maximum of 3 participants.
Characteristics:
• Klassische Meditationsmethoden ( Atemmeditation / Shikantaza )
• Koan Practice
• Dokusan ( One-on-one conversations )
Accompanying:
• Okamis inner dialogue ( Zen focus plus Zen dialogue)
• Outdoor KinHin
• Atemyoga
The daily program starts at 4:30 a.m. and ends at 9 p.m.
Location: Meditation center Pauenhof, Pauendyk 1 in Sonsbeck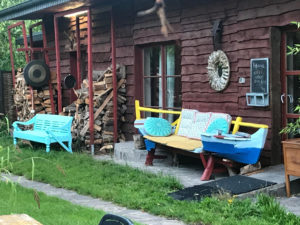 Course fee
125 €, plus costs from pauenhof for overnight stay in simple rooms
We feed and cook for ourselves in the on-site kitchen.
Term:
15-17.2.2021 with overnight
stay 15.2.2021 9 o'clock Start
17.2.2021 5 pm End