Eternal Way Temple (Eido-Ji)
Germany
Deutscher Text
EIDO-JI bietet mit den drei Zendo's in Moers-Sonsbeck und Goch die Plattform für Meditierende in einem geschützten Rahmen in Begleitung des erfahrenen Zen Lehrers ihren Zen Weg zu glücklichen Menschen gehen können, die mit ihrem vollen Potential Multplikatoren für Liebe und Mitgefühl sein können, und damit zur Stütze für die Gemeinschaft werden.
EIDO-JI, existiert seit 2015, als das Zendo Moers ins Leben gerufen wurde. Ein Zendo, das auch heute noch in Räumen der Ev. Kirchengemeinde Schwafheim Schwarzer Weg 14 in Moers aktiv ist.
Pastor Claus Brandis und Okami gründeten Zendo Moers, um Praktizierenden im Großraum Moers und Mitgliedern der Gemeinde die Möglichkeit zu geben, regelmäßig montags abends in der Gruppe zu meditieren in Begleitung des Zen Lehrers Okami. Das Zendo Moers wird Ende 2020 neue Heimat finden im Neubau des Raum der Stille der Gemeinde.
Im Jahr 2017 wurde mit dem Internationalen Meditations-Zentrum Pauenhof in Sonsbeck Hamb Pauendyk 1 die Vereinbarung geschlossen, alle Zen Kurse ( Sesshin ), Workshops und Zen Intensivzeiten von Eido-Ji in den beiden Zendo's vom Pauenhof stattfinden zu lassen. Der Pauenhof bietet mit den beiden großen Zendo's, dem herrlichen Buddha Park, 30 Übernachtungsmöglichkeiten und einer guten Küche den geeigneten Rahmen für die Aktivitäten von Eido-Ji. Pauenhof ist gut erreichbar für Interessenten aus dem Ruhrgebiet, Niederrhein und Holland. Siehe auch : https://youtu.be/xmkm-zsl-8w.
Schließlich bezog Okami mit seiner Lebenspartnerin der Klangtherapeutin Ines Günther das Zendo Goch mit dem Meditations- und Klangraum in der Galerie. Das Zendo Goch ist seitdem die Basis von Eido-Ji und der Klangtherapie Ines Günther. Im Zendo Goch finden die wöchentlichen Abendmeditationen am Dienstag, außerdem die monatlichen Zen- Studienkreise und regelmäßigen Ausbildungen von Schülern mit Koan Schulung und Zen Dialog Prozessen und die Achtsamkeits-Abendkurse statt
( achtsamkeit-im-alltag-goch.de – zen-garland.de )
Überblick :
Zendo Moers : Wöchentliche Abendmeditationen, jeweils am Montag 19:30 – 21 Uhr.
Am 1. Montag/Monat mit Okami ( Interview und Atem-Yoga )
Zendo Pauenhof : Zen-Kurse ( Sesshin ) , Workshops und Zen Intensiv Zeiten lt. Kalender.
Zendo Goch : Wöchentliche Abendmeditationen mit Atem-Yoga, jeweils Dienstag 19:30 – 21 Uhr – Workshops – Zen-Dialog Prozesse – Schülerausbildung – Achtsamkeitskurse.
Spirituelle Leitung :
Sensei Okami
Zen Lehrer, Zen Priester.
Zen Garland Order Deutschland
Dharmas Successor von Roshi Genki Paul Kahn.
English Text
Sensei Wolfgang Okami Schmachtenberg is the Spiritual Director of Eido-ji. Sensei Okami is a Dharma Successor of Roshi Paul Genki Kahn, Spiritual Director of The Zen Garland Order and is a member of the ZGO International Teachers' Circle.
Eido-ji (Eternal Way Temple) was founded by Sensei Wolfgang Okami Schmachtenberg and currently consists of three practice places, the Zendo Moers, the Zendo Goch and the Zendo at the The International Meditation Center, Pauenhof, in Sonsbeck Hamb Pauendyk 1. Most of Sensei Okami's retreats, workshops and classes are given at The Pauenhof, which offers two large meditation halls, a gorgeously landscaped "Buddha Park," 30 sleeping accommodations and an industrial kitchen. Pauenhof is easily accessible for interested parties from the Ruhr area, Lower Rhine and Holland. Find more information about Pauenhof here: https://youtu.be/xmkm-zsl-8w.
The Zendo Goch is also the residence of Sensei Okami and his partner, Inse Günther, a sound therapist. Sensei Okami works individually with committed students on site and in distance-learning formats. His teaching style is personal, addressing all aspects of a practitioner's life with holistic, skill-based practices. Sensei Okami began Zen training in 1989 with Zen Teacher Johannes Kopp, a Dharma Successor of Koun Yamada Roshi in Essen, Germany. After a decade of practice, retreats and study together, Zen Teacher Kopp died. At that time Sensei became a student of Roshi Paul Genki Kahn in the Teacher's Path in The Zen Garland Order.
EIDO-Ji offers weekly evening Zen meditation, monthly study groups, Koan study and Mindfulness courses. In 2019 Sensei Okami began studying the BIG MIND Process with Sensei Jikishin, A Dharma Successor of Roshi Genpo, and has begun to lead the process at Eido-Jii under the title, "Zen Dialogue Process."
Eido-ji offers an experienced teacher and a warm and welcoming community devoted to spiritual and human development. The practice is focused on each practitioner's engagement with their personal lives in the world. We welcome beginners, accomplished practitioners and Zen teachers to gather together with us in a holistic and creative approach to Zen and life
When an individual comes to explore practice, we help them identify their needs and aspirations. We then work with them to develop a practice routine that fits their goals, time and interests. There are different levels of involvement, practices and a variety of paths available. A personal training regimen emerges over time.
The Zen Garland Order has clear training paths and high standards for empowerments. The teachings we offer in personal dialogues, classes, workshops, retreats and social action projects are carefully crafted and integrated, reflecting the venerable tradition of Zen complemented by modern psychology, science and philosophy. Sensei Okami follows the holistic curriculum of The Zen Garland Order, which is organized in 7 Core Practices:
Personal study-practice with a Zen Teacher;
Mastering forms of Zen Meditation;
Zen Focusing for Emotional Wellbeing;
Embodiment practices;
Zen liturgy and ritual;
Service as a way of being;
Healing Practices for Grandmother Earth.
Poem by Roshi Genki offered to Sensei Okami at his Dharma Transmission:
This Lone Wolf
Has broken from the pack.
With powerful instincts and sharp intelligence,
Self-reliance and forbearance
He has fought his way through the wilderness.
He returns to lead in companionship.
The very stones, woodlands, stars and moon
Howl greetings to him.
Read more about EIDO-JI here: achtsamkeit-im-alltag-goch.de and zen-garland.de
Classes, Workshops & Meditation
Weekly Zazen at Zendo Goch
Sensei Okami is holding Zazen every Tuesday from 7:30 – 9:00pm
Contact Okami:
Zendo Goch
Humboldtstr. 10
Mobil 0151 42471529
Zen-Study Circle at Zendo Goch
Sensei Okami offers a study circle for people interested in Zen practice on October 6, 20 and November 2, 2020
Contact Okami: zenwolfgang@gmail.com
Zendo Goch
Humboldtstr. 10
Mobil 0151 42471529
Mindfulness & Sound Summer Retreat 2020
Mindfulness Summer Retreat 2020
Im Hotel de Oorsprong North Holland
September 18-20, 2020
Mindfulness requires relaxed training.
The summer mindfulness retreat with Okami & Ines is a valuable opportunity to get deeper into mindfulness and to learn how to deal with thoughts in order to ultimately feel the positive effects of mindfulness and sound and integrate them into everyday life.
The small Hotel de Oorsprong, near the Sneek Sea in North Holland, is approx.
2 hours by car from the Lower Rhine and offers with its urban ambience, the very good cuisine and the wooded surroundings of the Sneek Sea a wonderful setting for a mindfulness course in relaxation. The participants stay in simple rooms with toilet / shower, full board is included.
Program see below:
Sensei Okami, Zen teacher, trainer of ideas and his partner, the sound therapist Ines Günther lead the participants through the range of well-coordinated mindfulness, breathing exercises and sound meditation in and outdoors in a relaxed environment.
"Seat in life" – "Stay on your feet" – "NOW" – "Dialogue of thoughts" "NonThinking Meditation" – "BreathWalk" – "Sound finds silence"
There is some interesting lectures on the topics available:
Thoughts, basics of mindfulness and effect of Mindfulness in everyday life.
Course :
We start with the dinner on Friday, August 28th, 2020 at 6 p.m. and end on Sunday, August 30th, 2020 around 5 p.m.
Course fee p / P € 195
Additional: single room with full board p / p € 73.50 p / day (2 nights)
Please book early at hoteldeoorsprong.nl (hotel reception)
Retreat program begins 11.9. 6 p.m.. and ends around 5 p.m. on 13.9.2020 EIDO – JI
Register now at :
zen-garland.de. Course No :  AR2020
Trio Retreat 2020
Trio-Retreats are Zen Intensives with 3 participants max at the Hotel de Oorsprong in the Netherlands.
Guided by Sensei Okami, participants are following an intensive spiritual development process, following the Zen Garland Order core practices and centered around Koan work.
The next Trio Retreat takes place from November 16 -19, 2020
Information and registration: zenwolfgang@gmail.com
Innerer Frieden Im Chaos (German)
ZEIT FÜR SICH
IT EMOTIONEN IN DER KRISE
WEISE UMGEHEN
So mancher von uns hat in dieser Zeit des scheinbaren Stillstands, der vollkommenen Ungewissheit, auch eine Zeit für sich selbst entdeckt. Eine Zeit nachzusehen, wie es einem selbst geht, wie unsere Schutzmechanismen auf diese Herausforderung reagieren.
Oft müssen wir dabei feststellen, dass wir uns mehr oder weniger machtlos fühlen gegenüber einer Bedrohung von außen, aber auch gegenüber unseren eigenen Emotionen, sodass wir beginnen manche von diesen nicht zuzulassen und damit das Unwohlsein noch erhöhen. Das macht uns darüberhinaus unfähig, der neuen Situation weise zu entsprechen, die notwendigen Maßnahmen zu treffen und zu innerem Frieden im "Chaos" zu kommen. Das spüren wir!
Okami bietet in dieser Zeit an, die bei jedem unterschiedlich wirkenden Schutzanteile zu betrachten, aus der "Isolation" zu befreien, anzunehmen und zu verkörpern, so dass z.B. Angst zur gelassenen Umsicht werden kann, Wut zum kraftvollen entscheidungsfähigen Mitgefühl und der Kontrolleur zum Öffner in besten Sinne. Das geschieht im Rahmen des Okami's Zen-Dialog- Prozess.
Dieser Service in Einzelsitzung ist während der Krise kostenfrei. Eine Spende ist aber angemessen.
Jeder, der nun interessiert ist, soll sich bei mir melden, um einen Termin abzustimmen. Dauer ca. 1 – 2 Stunden.
Herzliche Grüße
Sensei Okami
Zen Garland Order
---
SENSEI OKAMI
ZENWOLFGANG@GMAIL.COM
0151 42471529
HUMBOLDTSTR. 10
475745 GOCH
Inner Peace in the Midst of Chaos (English)
Taking Time For Ourselves
Transforming Emotional Reactions To This Crisis Into Wisdom & Compassionate Action
In this time of imposed inaction and complete uncertainty, many of us have discovered that we now have time for ourselves. We are almost forced into contemplative practice by our confrontation with time, stillness and isolation. We can check-in on how we are doing and how our defense mechanisms react to the new challenges.
Often, we find ourselves powerless against the threats imposed on us by this global pandemic; and sometimes powerless to deal with our own disordered emotions. This dis-empowerment strips away the skills we need to encounter this new situation with wisdom and appropriate actions. How can we restore our inner peace in the midst of chaos?
Sensei Okami offers private one-on-one online sessions, using a method called ZEN-DIALOGUE PROCESS. These online sessions are offered in German only. This process invites us to come out of isolation and to transform anxiety into serenity and anger into engaged compassionate activities.
During the COVID- crisis these private meetings of 1-2 hours will be free. We do welcome donations to support our work.
Please contact Okami at zenwolfgang@gmail.com
Warm regards Sensei Okami
The Zen Garland Order
---
Sensei Okami
zenwolfgang@gmail.com
0151 42471529
Humboldtstr. 10
475745 Goch
Germany
Tuesday, Eternal Way Temple – Germany
Tuesday, Eternal Way Temple – Germany
No event found!
For More Information
For information about Eternal Way Temple, or to send us a message, please fill out this contact form.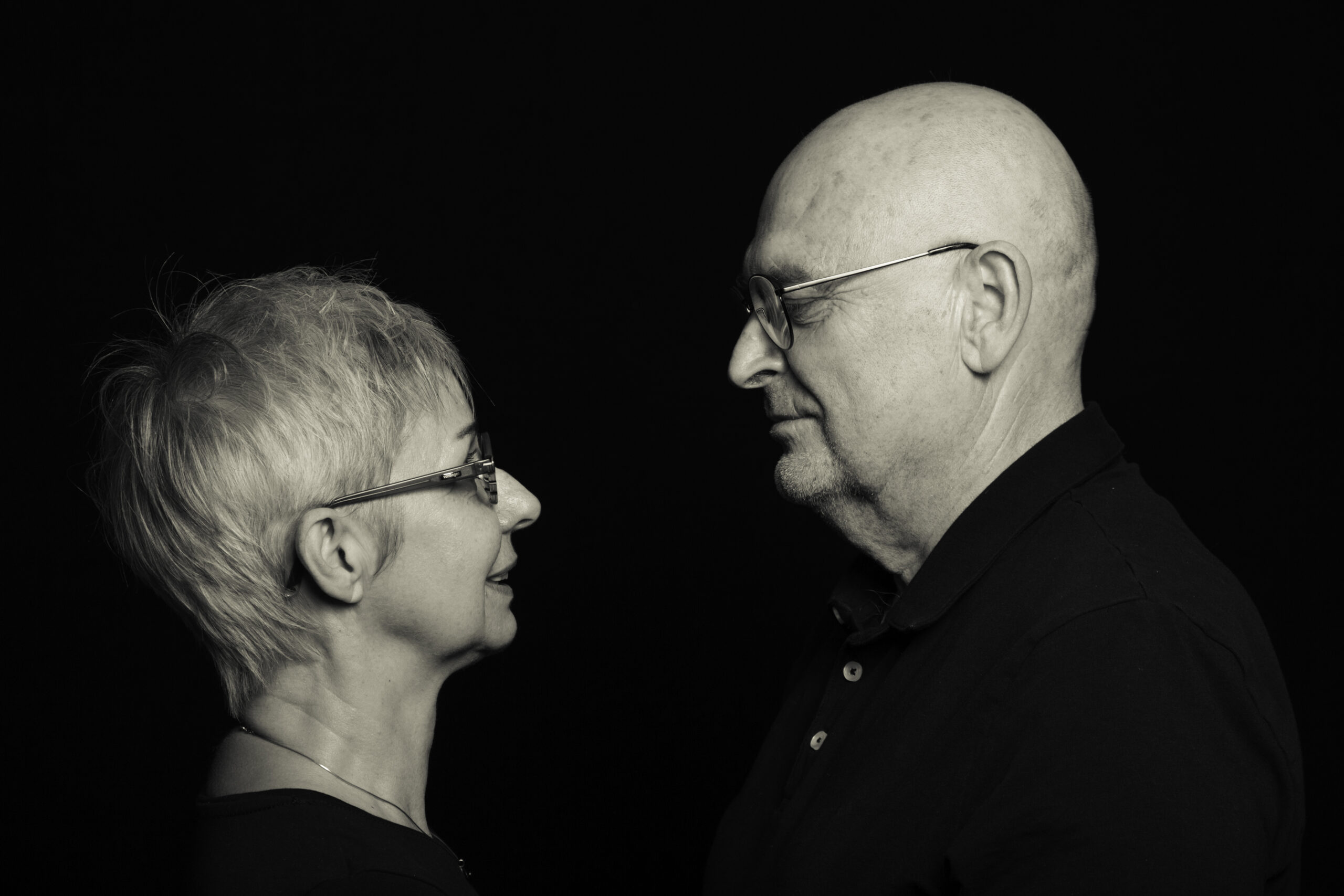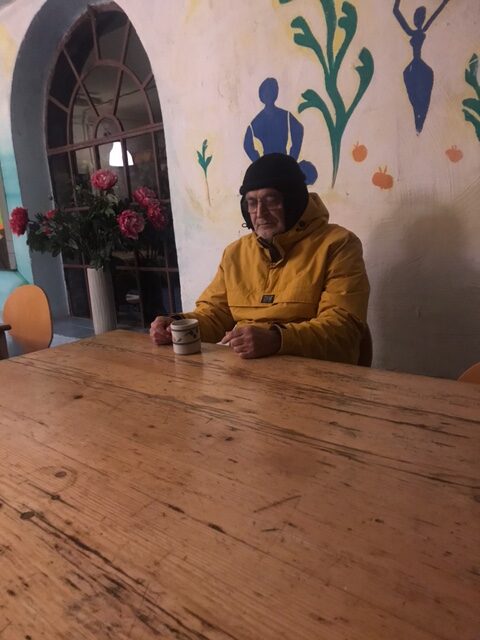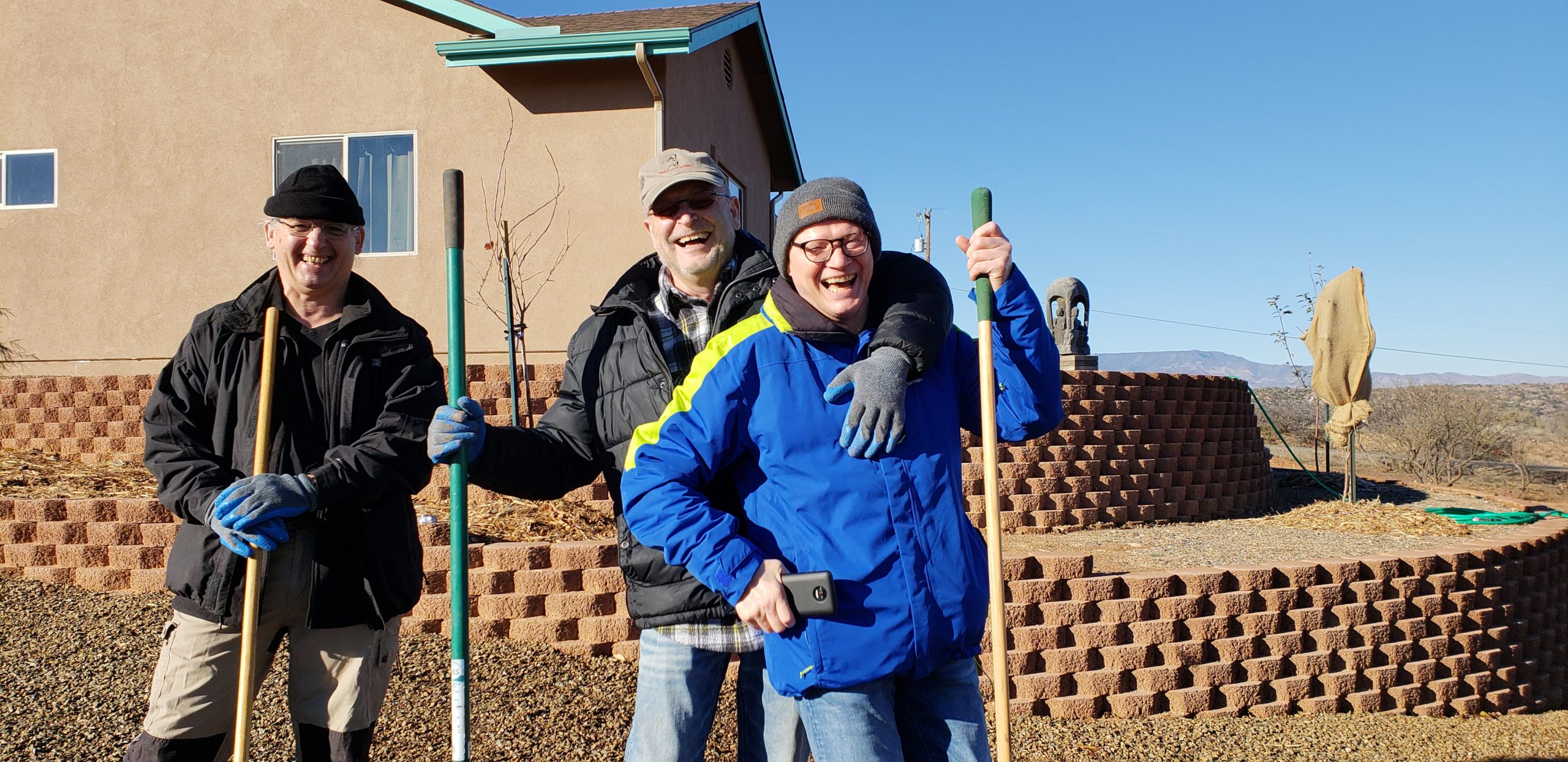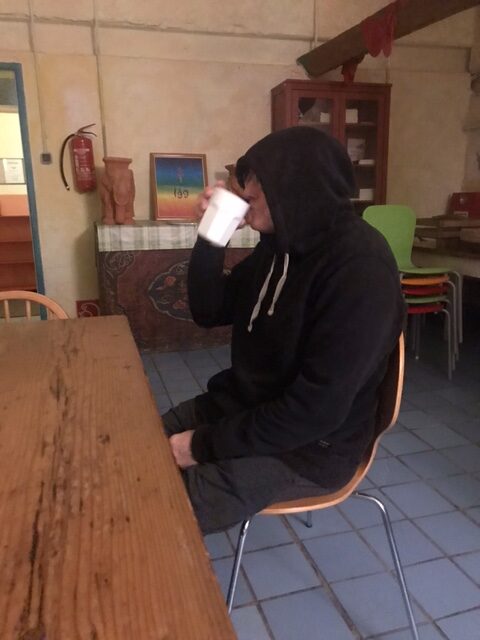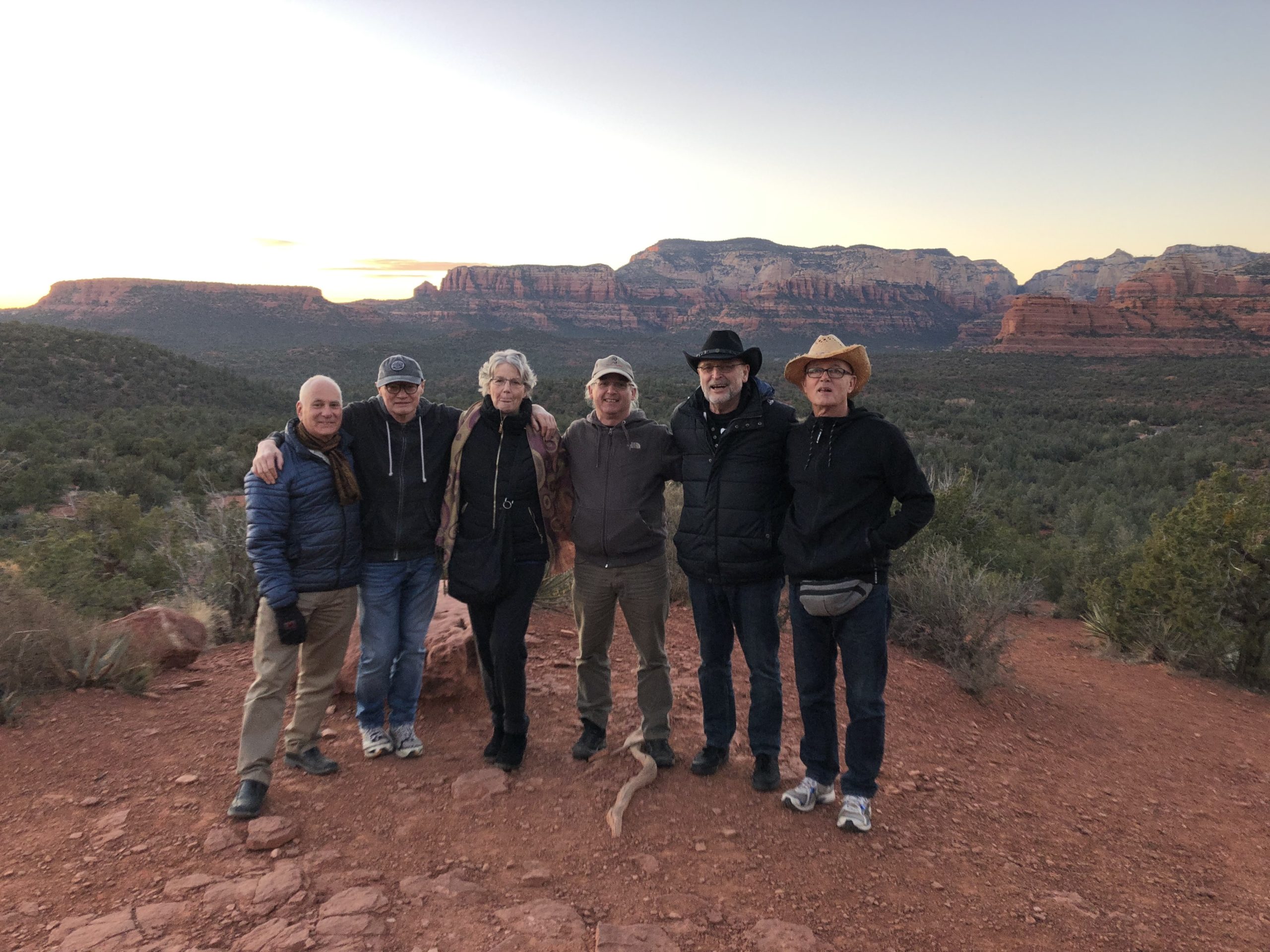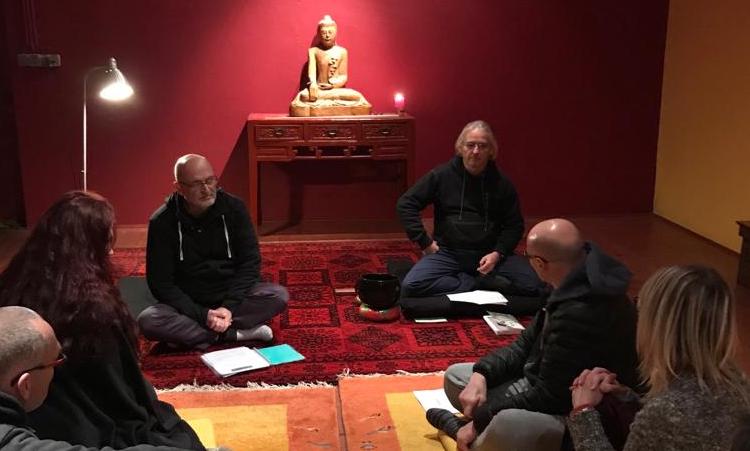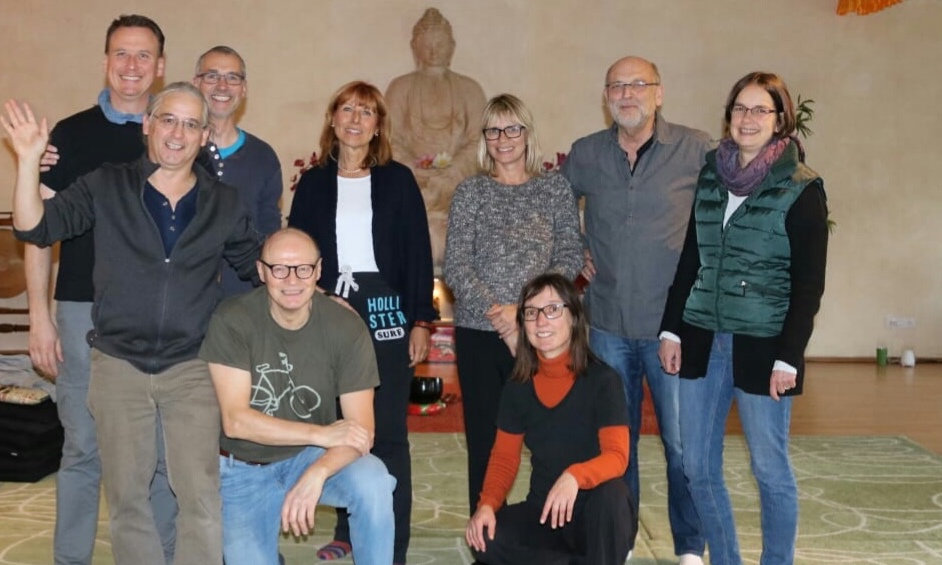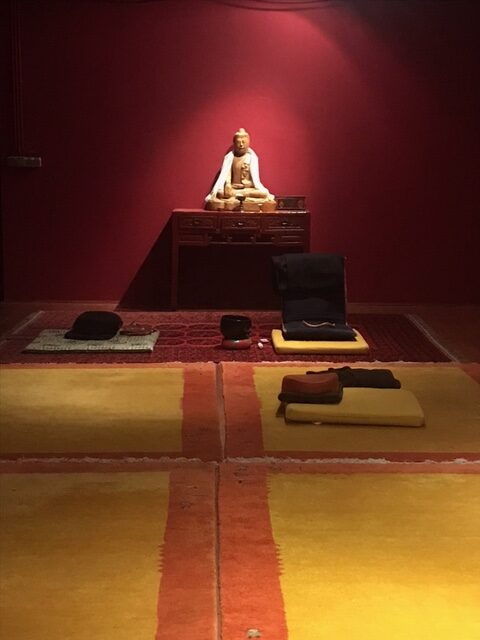 Eido Ji Temple
Wolfgang Schmachtenberg
Humboldtstr. 10
47574 Goch
Germany
Sign up for our newsletter
Our newsletters and updates will keep you informed of local and regional classes, workshops, and retreats as well as online study opportunities, blogs, information, and inspiration to continue nurturing, healing, and caring for yourself and the world.
We will not share your information with anyone else.
See you soon!
Ask us questions. Share ideas. Set up a time to meet with us. Tell us your story.