Price
USD

Sangha $25   Others $50   
Course Date:
Saturday, June 25, 2022
Time:
9:00 am to noon, Eastern Time
Cost:
Sangha $25, Others $50
Join Roshi Genmitsu and Roshi Genki for The Quest of Sudhana: Entry into the Realm of Reality, one of the greatest Quest Stories and Spiritual Envisionings in world literature.
The entire canon of the Flower Garland Sutra is portrayed quintessentially is the final section, with a title translated by the great Thomas Cleary, "Entry into the Realm of Reality." This is one of the greatest Quest Stories and Spiritual Envisionings in world literature. The tale is plays across all time and space, includes all levels of beings from Hell realms and demons to Goddesses and Gods, demands the context of universal rather than individual liberation, seizes on human suffering and desire for emancipation and portrays one person's journey toward that reality that heals, saves and frees human being from suffering.
Sudhana's Quest illuminates the complex and holistic nature of practice and wisdom in Mahayana Buddhism while dramatizing the experience and nature of realization/ enlightenment.
Our "hero," in Joseph Campbell's nomenclature, is a green youth, Sudhana, in whom the spark of Bodhicitta ignites, the desire for all creation to awaken. On his quest, he meets with 52 great Masters, from Shakyamuni himself to Monjusri and even Maitreya, the final cosmic Buddha to come. Step by step, he progresses on the path.
The vision of Sudhana near the end of his journey, entering the Tower of Maitreya contains a poetic expression of realization that can only inspire, and indeed served as the foundation of Huayen metaphysics and the experiential dynamics of Zen's way of being. And, most significantly, Sudhana's entry into the realm of reality is not the end of his journey, nor is it his journey alone.
This is your journey to take, Bodhisattva, YOU! And the traceless trace found has never begun and is never ending. Roshi Paul Genki Kahn guides on your journey through hell and heaven, time and space, into the realm of reality.
"Sudhana was motivated to seek enlightenment by Bodhisattva Manjusri, the Bodhisattva of Wisdom. He asks Manjusri how he can attain wisdom and help enlighten others. Manjusri tells him to seek out good friends and that he must not become lax or weary in seeking good teachers. Even when encountering a good teaching and being satisfied, he must not stop. Rather, he must practice the master's instruction. Sudhana makes vows to become an enlightened and enlightening person. Impressed by his sincerity, Manjusri sends him to another teacher. The next teacher is the monk Cloud of Virtue who relates to him all he knows concerning the conduct of a Bodhisattva and then, reaching the limit of his knowledge, sends Sudhana to the next teacher. Thereupon Sudhana sets out on the path, encountering altogether fifty two teachers, including many types of people without consideration of class or status: women and men, laypeople and priests, beggars and kings and queens. For example, Sudhana learned about the sea from a fisherman; from a doctor he learned compassion for the ill. A wealthy man taught him frugality, while a monk taught him how to attain peace through meditation. A disabled person taught him patience and he learned simple happiness from children at play or from plain, humble people. He learned harmony from burning incense or seeing flower arrangements. From nature he observed a plant growing from a decaying tree, revealing the uncertainty of life. He gained spiritual renewal from sunlight by day and the stars by night. Near the end of his pilgrimage, Sudhana meets Maitreya Bodhisattva who is considered in Buddhist mythology to be the next Buddha. In the course of his encounter with Maitreya, Sudhana sees Indra's Net with it totalistic, holistic grasp of universal reality. His final encounter is with the Bodhisattva Universal Virtue (skt. Samantbhadra, jpn. Fugen). This bodhisattva instructs Sudhana that the only purpose of wisdom is that it should be practiced and shared for the benefit of all sentient beings."
~ Alfred Bloom
Participants will be given a link to an online version of the 400-page (yes, four hundred pages. Enter at your own risk.) story of Sudhana and expected to have read it before the class.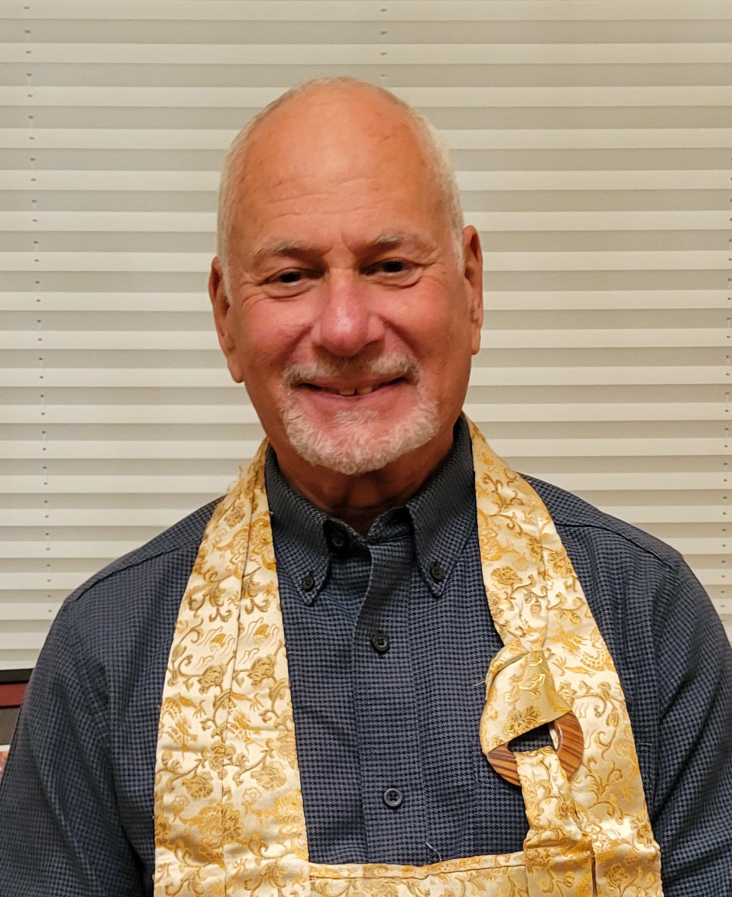 Roshi Paul Genki Kahn
One of the living Zen masters of our time, Roshi Genki augments traditional Zen practices with modern psychology, philosophy, science, and socially engaged service to marginalized and disadvantaged communities. He has developed a thorough and profound holistic approach to Zen practice that offers personal and inter-relational development for skillful living in the world with love, service and joy.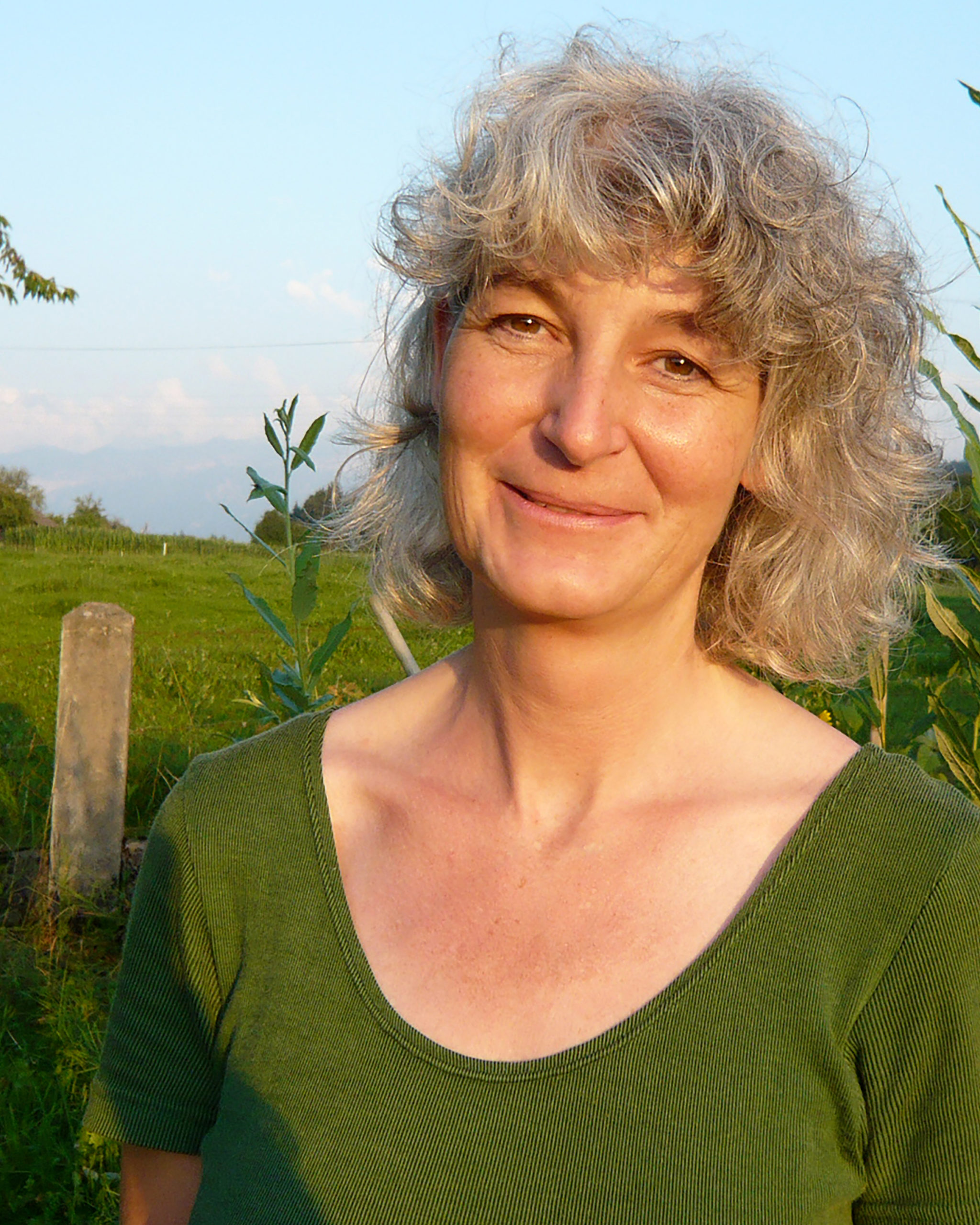 Roshi Monika Genmitsu Kahn
Roshi Genmitsu is a Zen Master Teacher and Zen Buddhist Priest in the Zen Garland Order. She serves as a Priest, Pastoral Counselor, and Zen Teacher at the Ancient Oak Zen Temple in Savannah, Georgia. She is also an empowered ceremonialist in the Red Path Zen lineage of The Zen Garland Order led by Grandfather Shoko Sings-Alone Roshi and his wife Priscilla Buffalo Woman Cogan. Genmitsu works as a professional Compassionate Bereavement Care Counselor and Family Services Coordinator for the MISS Foundation and the Selah Carefarm providing services and aid to traumatically bereaved families in their difficult grieving process.