Get Started
This course is currently closed
Course Date:
March 14, 21, 28  ​
Time:
6:00 pm to 8:00 pm, Central
Cost:
Sangha $50, Others $100
Our Zen practices embody and honor the inseparable nature of the transformation of self and the transformation of world.  We live in days of tremendous ecological and social crisis.  Amidst these challenges, there is opportunity to leverage Zen practice to support radical transformation within individual and collective spaces.  This transformation impacts interactions with our ecosystem and consciousness and offers an opportunity for increased compassion and sustainability as core values for our way of being.  David Loy's, Ecodharma: Buddhist Teachings for the Ecological Crisis, will be used as a text providing a framework from which to launch discussion and action.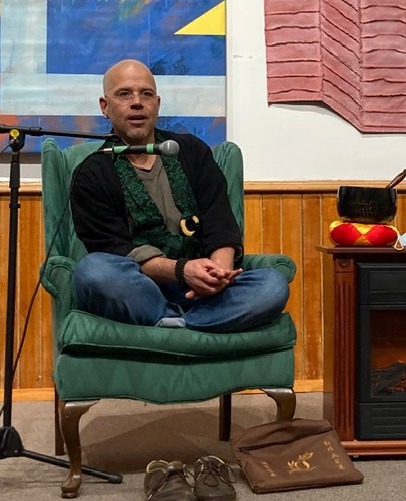 Roshi Paul Kisho Stern
Kisho is a co-founder and Spiritual Director of the Dharma River Community of the Zen Garland Order.  He is a martial arts instructor with the Miao Kong Martial Arts Association of Taiwan, certified to teach Chinese Gong fu, Taiji Quan and Qi Gong. He lives in Winona with Trish Baishin Johnson and their two kiddos. Kisho sees his life focused on developing contexts within which individuals are able to engage in life practices that allow them to connect more completely with themselves, their communities, and their world.
His professional and academic life has focused on developing educational environments for students from a variety of backgrounds, age groups, and content areas. Over the past two and a half decades, he has worked as a classroom instructor, a behavioral specialist and youth counselor, a curriculum designer, a martial arts instructor and an organizational design innovator.
Interested in other Zen Garland Order courses, workshops, and retreats?
We have in-person (when appropriate), online, and on-demand offerings for sangha members and others.