Brushing Eyebrows with the Masters – Ango Encouragement on Mentoring
by Reverend Tucker Sansui Brown |  March 17, 2022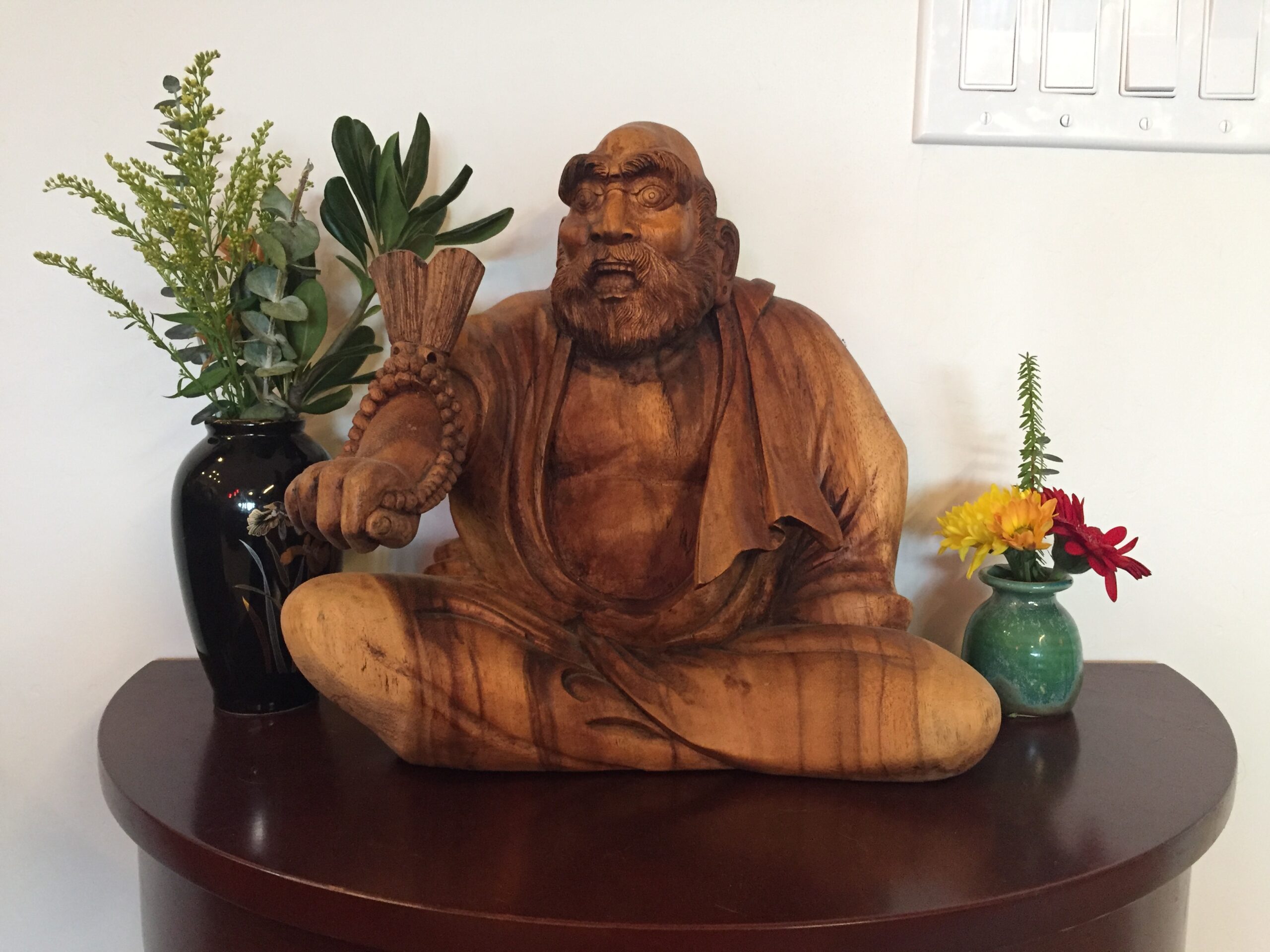 Brushing Eyebrows with the Masters:
An Ango Note of Encouragement on Mentoring
*Please note that where I share someone else's story I've both received their permission to do so as well as changed some of the identifying information to maintain their anonymity.
Willie Joe Buzzard* was born in Belcourt, North Dakota. His father belonged to the Turtle Mountain Band of the Chippewa. His mother's family was from the Spokane Tribe in Washington state. Willie attended kindergarten on the reservation but in the second grade his family moved to Wahpeton where his father had found better paying work. Willie enrolled in school off the rez and struggled from the start. His classmates, mostly white kids from farming families, picked on him for being Native. His teachers just assumed he was "dumb" because he couldn't read and made little effort trying to help him learn his letters.
Willie learned to fight to defend himself. Small, but stocky and broad shouldered, he developed a powerful jab that got him through middle school. He also made friends with a math teacher who was sympathetic to his situation. Mr. Pappas couldn't help Willie learn how to read, but he offered his ear and classroom as a refuge. He saw in the boy a determined spirit, an amiable sense of humor, and an unwillingness to let the taunts and humiliations of others break him. He honored Willie's intrinsic intelligence while other teachers shamed him for his illiteracy. Mr. Pappas laughed at Willie's jokes and taught him, on the sly, how to move with his feet to wear down an opponent twice his size, and once a bully got tired, how to close in and jab to knock him down.
Willie's mother got sick, and the family moved to Spokane so she could be near her sisters. Her health worsened. When she died, Willie's widowed father took his 5 kids south to California. He picked vegetables for a large farm, alongside migrant workers from Mexico whose kids were Willie's classmates in school. For the first time since kindergarten, he had friends and wasn't bullied by his peers. Nonetheless, his teachers shamed him for his learning difficulties and though he failed most of his assignments they gave him passing grades anyway. None of his teachers ever explained to him why they didn't hold him back. Willie just figured it was because they thought it would be easier to push him through the system, instead of trying to take his education seriously.
Willie dropped out of High School in the 10th grade. He moved back to North Dakota to work for a railroad crew laying track. He later got a job in maintenance at a BIE facility in Sisseton, South Dakota and eventually re-located to a boarding school just north of Sioux Falls.
Willie and I met in the fall of 2019. I just started work at the tribally administered, federally funded (BIE) school where he was the head groundskeeper. I was his apprentice in that year of two winters. Though he taught me how to operate the skid steer and payloader and how to plow the school's driveways and parking lots, it snowed so often and for so long that I rarely ran the big equipment. There wasn't the time for a newcomer like me to practice: with feet of snow falling weekly and ground blizzards making even the walkways between buildings impassable. Willie's honed skills were in high demand. Still, I worked beside him with a snow shovel, bundled from head to toe in thermal, hi vis gear. From the first snowfall just after Thanksgiving until the last melt in May, I hand shoveled snow 5 days a week, 10 hours a day, clearing out the furrows left behind by Willie's plow and the chunks of ice his skid steer rubbled by the ramps and doorways.
During our breaks he and I would meet in the shop and talk. We shared a common bond in maintaining sobriety and while he mentored me in groundskeeping I became his guide of sorts in recovery. He'd struggled to quit drinking for decades and for some reason there was something about me and our relationship that made sobriety seem not only possible, but worthwhile.
I asked Willie once what it was, and he told me that our conversations and friendship reminded him of how he felt about himself back in grade school, hanging out in Mr. Pappas' classroom, learning how to box.
James Hillman wrote that "mentoring begins when your imagination can fall in love with the fantasy of another." I've experienced this in recovery, as well as in Zen and therapy, many times, where a mentoring intimacy blooms between people who—even if on the surface they seem like an unlikely fit—imagine well together. Hillman adds that "the mentor perceives the folds of a complexity, those convex-concave, topsy-turvy curves of implication that are the truth of all imagination, allowing us to define an image as the complete how of a presentation. Here I am, right before your eyes. Do you read me?"
Perception, in this way, is a mutual blessing of eachness. Not only do we see the truth of the person before us, but we also imagine with them its emergent implications in the world.
This perspective makes me think of the Second Patriarch, Eka, standing knee-deep in the snow waiting for Bodhidharma to accept him as a student. The love of a mentor, what Hillman, quoting John Keats, calls "the holiness of the heart's affection" can be an imaginative perception offered in the form of a challenge. Bodhidharma, according to the koan (i.e., case 41), rejected Eka's first attempt!
Mentoring is multidimensional. In ZGO, of course, it involves dokusan, koan study, coursework, guidance in all the core practices, and a quality of intimacy based on "mutual openness, honesty, respect, and care." Mentoring with a teacher also maintains the living thread of lineage, the essential transmission of wisdom through which our ancestors speak to us.
I once worked with a sponsor, my first mentor in recovery, whose sponsor was an original member of the Akron, Ohio home group out of which AA grew. The importance of this connection, for me, is not the proximity to AA's history, but that filial sense of intimacy I felt because Ron saw in me what I was unable to recognize in myself. His blessing of perception helped me reimagine my life entirely, deepened by an experience of belonging to a community of people who had, and were, seeking something similar.
My work with koans is recent. But, despite my grade school familiarity, I deeply appreciate, more than anything else, the sincere devotion the ancestors of our tradition demonstrate to the student-teacher, mentee-mentor relationship. Eka may not have cut off his arm—though the koan says otherwise—but I imagine he might have frozen to death had Bodhidharma chosen to stay indoors that winter day, warming himself by a fire, drinking hot tea. I imagine Bodhidharma perceived in Eka the kind of spirit that inspired his own journey east. That spirit runs like blood through the veins of our masters, and our mentors help us learn how to feel it within ourselves and between us: not just students and teachers, but all of Creation.
When Mr. Pappas taught Willie Joe Buzzard how to box, it wasn't only for the sake of self-protection. Mr. Pappas also wanted Willie to see that he was seen. The experience of being witnessed is profoundly transformative. Mr. Pappas changed Willie's life by showing him that it didn't have to be shaped and defined by the bigotry and ignorance of others. Willie integrated this learning, along with quick feet and a powerful jab, and has since shared it with others, especially the Native students he's accompanied for the past three decades.
I have always loved the Zen expression, "brushing eyebrows with the masters." The image it evokes embodies for me the direct and naked spirit of Zen and makes me consider the ways in which people prefer to experience and express such honest closeness. I think of my kids. Auggie is like a constrictor: He snuggles tight and coils his lean limbs around me as if I were a tree branch. Evie is cautious, like a bird. She'll rest her head on my chest, then dance away, then come back and give me a kiss, like a peck. Susie is a mountain goat. She charges and snorts and knocks her head against mine. She sometimes bites and tonight I think she may have broken Kiso's nose. Eliza, just a year old, prefers the forearm shiver—channeling something inherited from her grandfather who played rugby for the Navy half a century ago. Whenever I try to gently press my check to hers, she shoves me back, grunts, giggles, then comes close on her own terms. Fierce.
Whether you have a mentoring relationship with a ZGO teacher or not, during this Ango, I invite you to reflect on your own experiences of mentoring relationships, particularly those where someone perceived you with a "holiness of heart," and your imaginations twined like vines. I invite you to consider the many, webbed threads in your own spiritual journey, the places, inspirations, and people who have guided you—as well as those whom you've accompanied. I invite you to welcome, in your heart's altar, the presence of our order's mentors, including the ancestors of our tradition, and brush eyebrows with these masters—or, if you prefer, a jab, wrestle, peck, headbutt, forearm shiver, palms together, whatever fits your style. Welcome the fierce and loving spirit of the path, the blood of the great ones, the grandmothers and grandfathers who devoted themselves to each other, master and student alike, Eka standing in the snow waiting for Bodhidharma, Bodhidharma waiting for the devotion between him and Eka to ripen.
Rev. Tucker Sansui Brown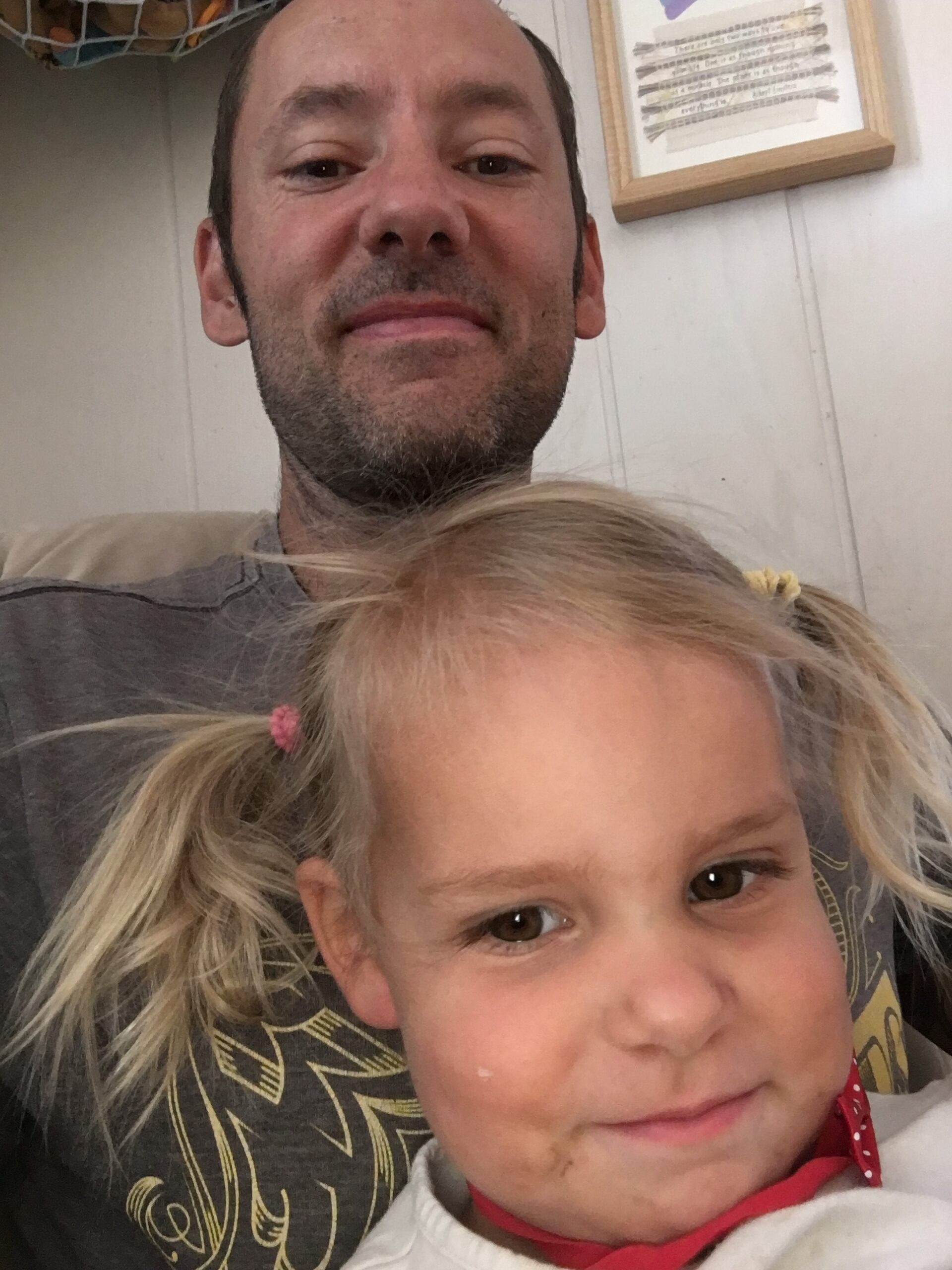 Reverend Tucker Sansui Brown
Rev. Tucker Sansui Brown is a novice priest, psychotherapist, and father of four children. He found Zen through the portal of recovery, and his practice, as well as professional work, is shaped by a desire to serve those struggling with addiction. A member of the Ancient Oaks Temple, Sansui and his family recently relocated to Savannah, Georgia. Sansui has always loved the desert, but his ancestors are people of the water and salt marsh, and Savannah feels like a miracle – a welcome and much-needed homecoming.
Sign up for our newsletter
Our newsletters and updates will keep you informed of local and regional classes, workshops, and retreats as well as online study opportunities, blogs, information, and inspiration to continue nurturing, healing, and caring for yourself and the world.
We will not share your information with anyone else.
See you soon!
Get in Touch with Us
Ask us questions. Share ideas.
Set up a time to meet with us. Tell us your story.