Weekly Update From the Zen Garland Order
It was beautiful this morning looking over the Mississippi River. There was a breeze that balanced the cooling nature of the morning sun as we gathered both in person and online to practice together. Balance accomplished in flow and movement. There was also this feeling this morning as we stepped into the first postures of our qi gong practice that I, we, the river, the sky, the city…all of us participated in that activity. We all took a breath together in oneness. I was brought back into the space of our form by eagles calling to one another between the bluffs. It felt like home to be in this dynamic space of nature. It deeply echoed the interconnections that Roshi Shoko shared in his wonderful recounting of the story of Grandmother Spider spinning the web that connects all things. It was wonderful to embody that spinning as part of the web, the weaver, and the woven.
Across our community, our 2020 Ango included actualizing that connectedness through our shared spinning as well. We even constructed our own "zen garlands" (mala) as part of our practice. There was a lot of spinning, learning, sharing, and growing. That weaving together continues as we build our practice spaces and build our lives in togetherness with intentionality to truly create ongoing opportunities that manifest and support compassion and wisdom.
Thanks to all for their presence during these days. Our Sangha feels increasingly like a family. Gratitude to all for authentically showing up and for supporting one another. Congratulations to all for successfully completing our first shared Ango together as this new Zen Garland Order. Sincerest gratitude and congratulations as well to our Shuso, Eileen Toshin Hanson, who wonderfully executed Shuso Hossen and then formally became a Dharma Holder in our tradition this past Sunday at a small gathering at her home attended by local Sanga.
Be well. As one part of our journey ends, another begins. See you all on the path.
Deep bows,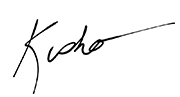 Roshi Kisho​
Sign up for our newsletter
Our newsletters and updates will keep you informed of local and regional classes, workshops, and retreats as well as online study opportunities, blogs, information, and inspiration to continue nurturing, healing, and caring for yourself and the world.
We will not share your information with anyone else.
See you soon!
Ask us questions. Share ideas.
Set up a time to meet with us. Tell us your story.