Weekly Update From the Zen Garland Order
I hope that this email finds all across the ZGO in a space where you feel supported and where you have ample opportunity to grow. The closing lines from a Shi Tou's, Song of the Grass Roof Hermitage provide deep inspiration for me these days as I cultivate the space of my own life hermitage…
Let go of hundreds of years and relax completely.
Open your hands and walk, innocent.
Thousands of words, myriad interpretations,
Are only to free you from obstructions.
If you want to know the undying person in the hut,
Don't separate from this skin bag here and now.
The aspect of maintaining presence and openness through walking this path as it unfolds really offers access to a growth mindset that is key to weathering the vast expanse of what we encounter on this life journey. Through life's brambles and brush, this dynamic ability to continue to move, to flow, to grow, and to adapt is a quality that is nourishing and sustaining in so many ways. I wanted to take a minute to acknowledge a wonderful aspect of these past few months that I have heard echoed within many conversations across our family of practitioners. I want to take a moment and express how very grateful I am for being afforded the opportunity that isolation has given our Sangha to grow together as we in Shi Tou's words, bind grasses to build a hut and don't give up. It is from within this physical isolation that we have found the opportunity to connect in new ways. In some sense, I feel like I spend more time in everyone's basement, living room, and porch that I ever have in the past! There is indeed connection even in the isolation-apparent movement, even in stillness.
I have a special affinity for the way rivers move that is likely at least partially tied to the geography of where we live. When encountering a barrier or obstruction, rivers continue to flow and find a pathway to move onward…it is perhaps inherent in their nature to move and to flow. I believe we also have this inherent in our own nature. Finding this movement in engagement, actualized across the dimensions of our presence, is one of the richest spaces of our practice. It is inspiring, even in those times where the lifting we do in our lives takes on a flavor of Sisyphus's endeavor, there is still space for new movement. I will leave folks today with another piece of wisdom from Shi Tou as we appreciate the vista from our grass-roofed hut.
Turn around the light to shine within, then just return.
The vast inconceivable source can't be faced or turned away from.
Meet the ancestral teachers, be familiar with their instruction,
Bind grasses to build a hut, and don't give up.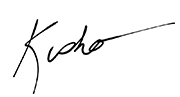 Roshi Kisho​
Sign up for our newsletter
Our newsletters and updates will keep you informed of local and regional classes, workshops, and retreats as well as online study opportunities, blogs, information, and inspiration to continue nurturing, healing, and caring for yourself and the world.
We will not share your information with anyone else.
See you soon!
Ask us questions. Share ideas.
Set up a time to meet with us. Tell us your story.