Weekly Update From the Zen Garland Order
I wonder if others have felt thin these days. I would imagine they have. Many people I come across have taken on the look a president sometimes takes on around year 6 of their second term. They look greyer, thinner, a bit more tired than they seemed in the years before…not as much snap in their jump shot as there used to be-this comment to the exclusion of the current administration. In any event, it seems easier to be lost and found within the spaces of the day-to-day in a somewhat different way, with a different dynamic than I have previously experienced. Additionally, it seems to me that there is a deep need to balance the tremendous expense of energy that our lives can presently demand of us. In times of great exertion there needs to be time for great rejuvenation as well. We need the fluidity to be lost and found in the currents of the spaces of our lives…to expend energy and to revitalize it, to deeply inhale and exhale, for ourselves and our communities.
There is less resistance and less dissonance for me to flow freely in appearing and disappearing in the space of nature. Part of that freedom of motion comes from natural space providing different access to that revitalizing process-to recharging the batteries. I was camping over the last weekend and had a chance to pop in on our Cultivating a Field of Benefaction class from a beautiful locale next to the Kickapoo River. The environment we were in was a breathtaking part of the Driftless region with winding rivers, rolling hills, and bluffs the glaciers of the last ice age spared. Settling into the space of an outdoor deck used as a stage for bluegrass performances, my co-travelers and I moved into our virtual/natural classroom that included bringing pieces of that entirety of our camping/nature experience into our learning space. The conversation in class centered at many points around actualizing heartmind presence…showing up in that intimate space of being. As the conversation went on there was a red-tailed hawk that circled our little coven of Zen students as though joining in the conversation. The wind blew through the trees and brought me back to the space of the class. Now, at first it felt a bit like I wasn't paying attention-but actually, it was more along the lines of increasing the bandwidth of the attention I was able to pay. Realizing that was revitalizing. I felt less stuck anywhere and free to swim in any of the currents of that consciousness and the environment I was in. There is emergence of heartmind presence and profound freedom in cultivating spaces like that. Classroom in action in so many ways!
It is my hope that everyone is able to find that space that sustains us as we strive to give freely, to engage upaya creatively and skillfully, to show up intimately, to serve compassionately, and embrace that heartmind presence, that spirit of bodhicitta in all of our individual and shared endeavors. I am deeply grateful to all of your for supporting our community practice and for the amazing lives you all live! That is an inspirational space that is hugely sustaining across all of these currents of the dharma river! I will close with the poem Genki Roshi shared at our temple naming ceremony some time ago that continues to inspire and drive my practice. I think it refers to our lives as zendos and temples in such an intimate way.
This temple is the River of Healing Waters.
Torrential choruses preach endless Dharma.
You can't plunge in.
You can't climb out.
Listen! Watch! Drink! Drown! Flow!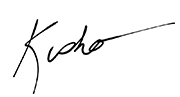 Roshi Kisho​
Sign up for our newsletter
Our newsletters and updates will keep you informed of local and regional classes, workshops, and retreats as well as online study opportunities, blogs, information, and inspiration to continue nurturing, healing, and caring for yourself and the world.
We will not share your information with anyone else.
See you soon!
Ask us questions. Share ideas.
Set up a time to meet with us. Tell us your story.