Ancient Oaks Temple (KoOku-ji)
Savannah, GA
 The Zen Garland Order
Ancient Oaks Zen Community in Savannah
Ancient Oaks Zen is a Savannah based Zen training center and community of The Zen Garland Order for Zen practice, education, healing, and service. Zen Garland has centers currently in the USA, Germany, and South Africa. Ancient Oaks is home base to the founders of The Zen Garland Order, Roshi Paul Genki Kahn and Roshi Monika Genmitsu Kahn and other assistant teachers from the Order. Ancient Oaks provides a warm, safe, and welcoming learning and practice environment. We actively intend to have a multicultural and diverse community here in Savannah.
Ancient Oaks brings the Zen Garland Way to Savannah, a more thorough, holistic, and modern approach to Zen training focused on each student's engagement with their personal lives, talents, and goals. Our teachings are carefully crafted and integrated, reflecting the venerable tradition of Zen complemented by modern psychology, science, and philosophy. We provide multiple levels of training programs for beginners, advanced practitioners, and those seeking ordination and teacher training. We offer our curriculum in person and online through personal discussion, classes, workshops, regularly scheduled practice times, retreats, and social service projects. Zen Garland teachers are thoroughly trained, caring, responsible, and devoted to their students growth.
Our local staff:
Roshi Genki -Master Zen Teacher & Spiritual Director
Roshi Genmitsu – Master Zen Teacher
Rev. Tucker Sansui Brown – Dharma Holder
Rev. Yves Keichi Calderone – Dharma Holder
Grady Ryuka Hill – Senior Practitioner
Emily Yushin Parr – Senior Practitioner
The Zen Garland Order centers offer a unique holistic, relational, and collective way of sharing Zen practice. Our experienced Zen teachers and senior practitioners work together to provide an array of public practice opportunities, including regular Zen meditation instruction for beginners, Zen meditation practice periods, individual spiritual guidance (Dokusan), talks, classes, workshops, retreats, liturgy, and social outreach & service
opportunities in the Savannah area.
The Zen Garland Order Core Practices offered at Ancient Oaks are:

Various forms of Zen meditation
A study relationship with a Zen Teacher
Zen psychological practices
Study of Buddhist texts, history and philosophy
Embodiment practices
A caretaking inter-relationship with the natural world
Liturgy and ceremony
Locally based service projects
Introduction to Zen courses:
For beginners we provide two levels of "Introduction to Zen Practice."
Level 1 (Tuesday evening): weekly, one hour long course on the body, breath and mind of Zen meditation, zendo etiquette, and an overview of the path of Zen training.
Level 2 (Thursday evening): weekly course provides a thorough introduction to our Eight Core Practices.
ZEN
Zen is a Buddhist tradition for spiritual and human development. Zen makes its place of practice our daily lives, intimate engagement with ourselves, our relationships, our work, raising children, paying bills, our elemental breathing and movement.  Zen challenges the way we see ourselves and the world, urging us into critical thinking, deep self-examination, and a path of inquiry.
People come to Zen and find the ability to develop concentration, find inner peace, build emotional strength, evolve a compassionate character, mature discerning wisdom with which to meet the hardships and joys, challenges and opportunities life presents. People come to share in a beloved community where members are working on themselves and for each other.
Zen is a way for us to awaken to a direct experience that human nature is the very nature of all creation, a unitary multiverse of intimate inter-affectivity and interconnection. Ultimately, Zen can offer a way to find salvation, healing, and liberation: salvation from the fear of death; healing by finding the sense of wholeness whatever our physical condition and existential situation; and liberation to freely engage all life experience as spiritual, the very ground of meaning and fulfillment. Through Zen "practice of presence", we learn to live whole-heartedly, ethically, and fully human in the indeterminacy and mystery of existence. We call this "reclaiming the world."
Personal development in Zen practice trains us to be calm and effective even in the midst of stressful circumstances. The practice sharpens our ability to concentrate, follow through on decisions, and nurtures an intuitive felt sense that allows spontaneity,  adaptability and skillful action.
Zen Garland Sangha Contribution
All of our work is made possible through the gifts and financial contributions of our supporters. If you appreciate the content we share online, feel inspired to support our ongoing programs, or are simply moved by our mission as a part of the socially engaged Buddhist movement, please consider setting up a monthly donation or making a one-time gift of any amount.
The work at our centers worldwide supports practical projects to:
Help marginalized people and assuage the ecological crisis
Support those hungering for an intimate and meaningful connection to themselves, their families and friends, their communities, and their work.
Support programming across age groups and public/private settings that develop concentration, BodyMind integration, or to expand a sense of unity
Provide access to spiritual development for those looking to find salvation, healing and liberation
The Zen Garland Order is a 501c3 not-for-profit organization. All gifts are tax-deductible in the US. We cannot accept cash donations.
Practice Schedule
Mondays: CLOSED
Tuesdays:
12:00PM - 1:00PM HIGH NOON ZAZEN (Dana Felty & Roshi Genki)
7 PM - 8 PM INTRODUCTION TO ZEN PRACTICE (Rev. Sansui)
Wednesdays: 
8:00AM - 9:00AM ZAZEN & DOKUSAN (Roshi Genki) - in person and online
Thursdays:
7:00PM - 8:00PM BEGINNER'S ZAZEN (Roshi Genmitsu)
Fridays:
5:00PM - 6:00PM BEGINNER'S ZAZEN (Roshi Genki)
Saturdays: CLOSED
Sundays 
8:30AM - 10:30AM LITURGY, ZAZEN, DOKUSAN & DHARMA TALK (in person & online)
For More Information
For further information or to inquire about our 4-week introduction to Zen meditation, please call 201.616.9263 or email genkiroshi at gmail.com
Ancient Oaks Interest Form
Contact form for Ancient Oaks Zen Community page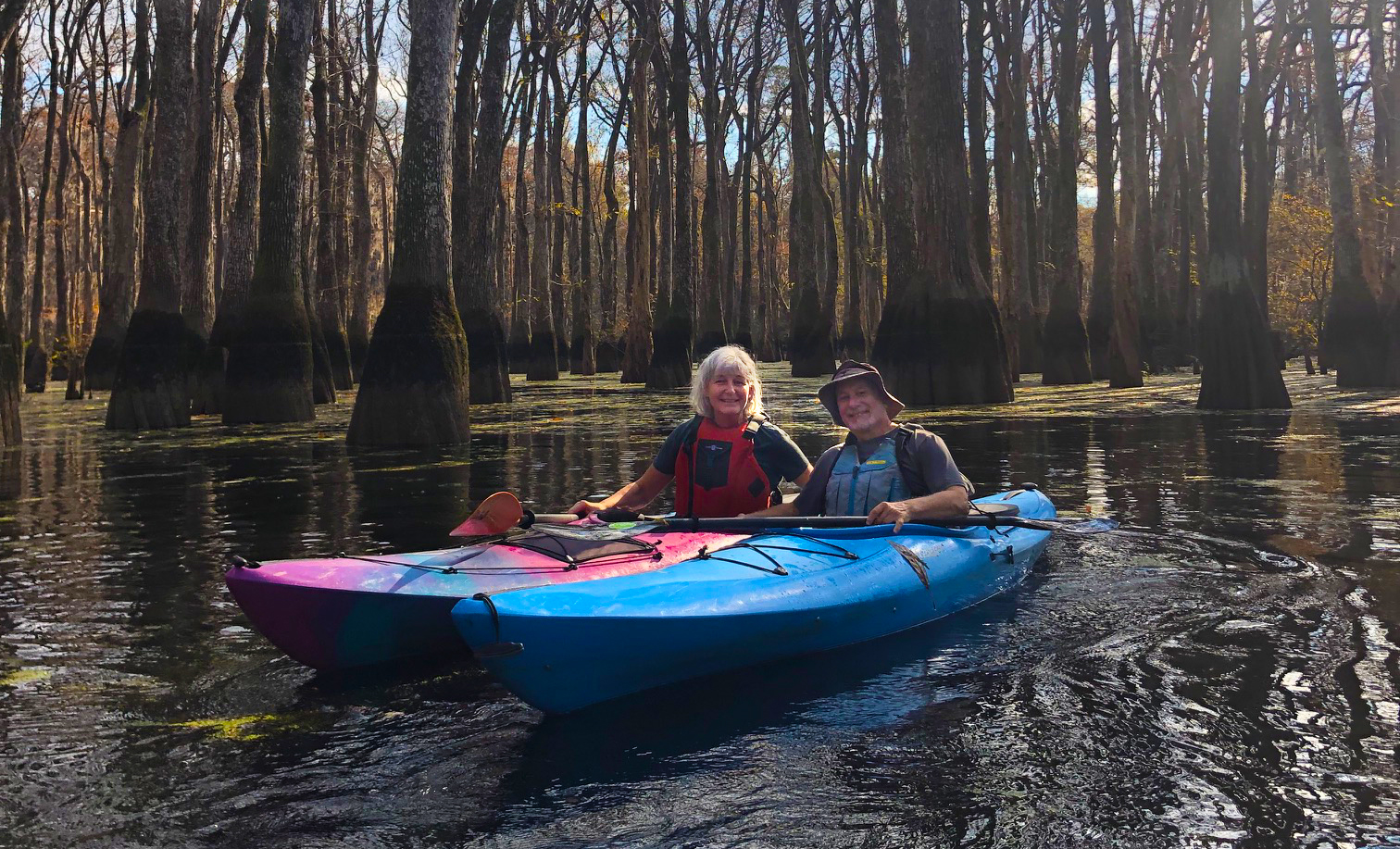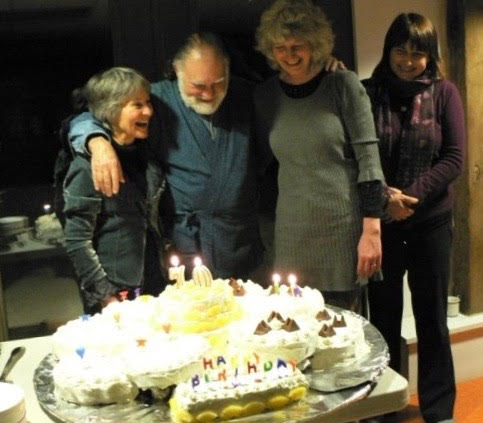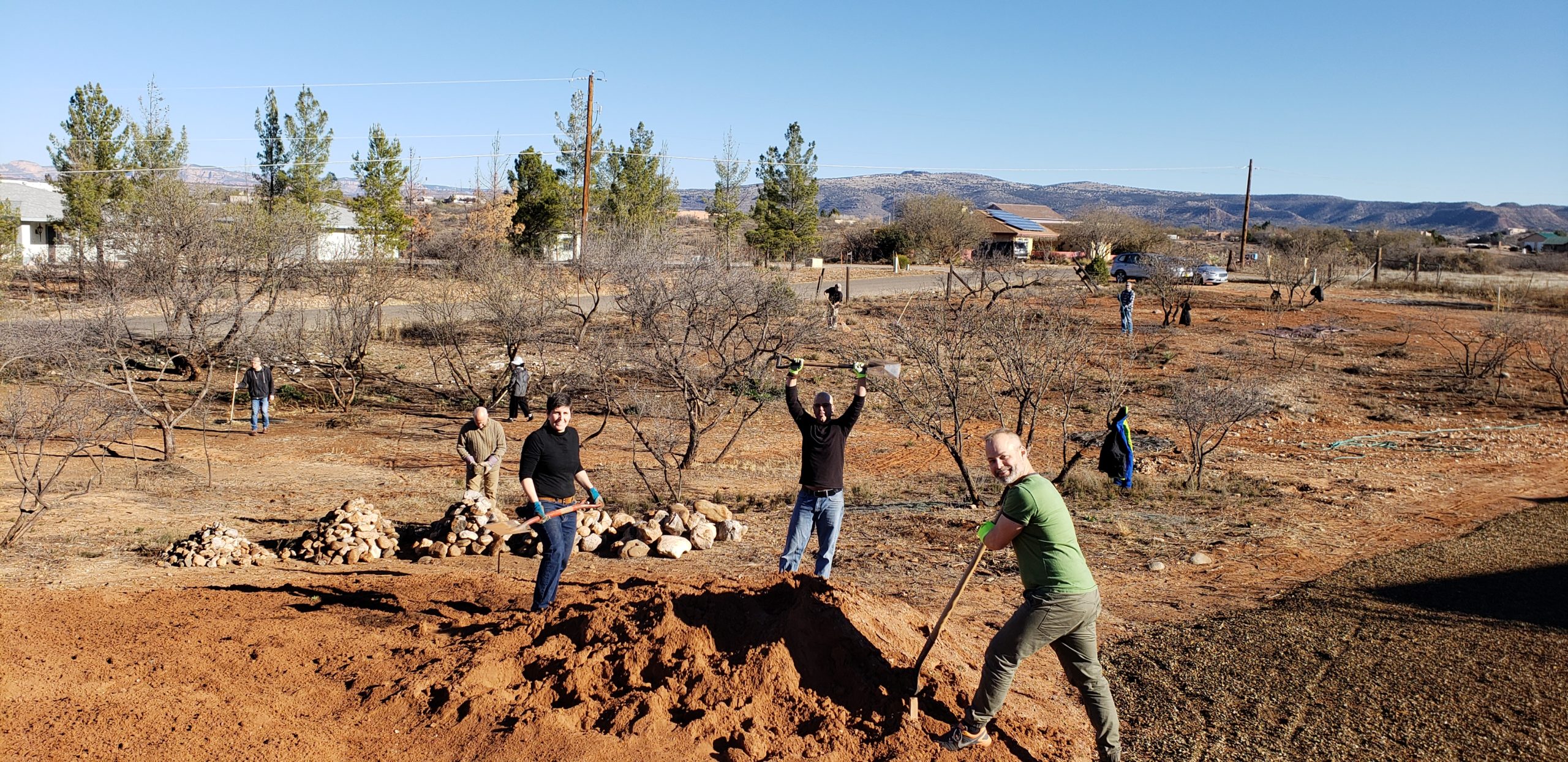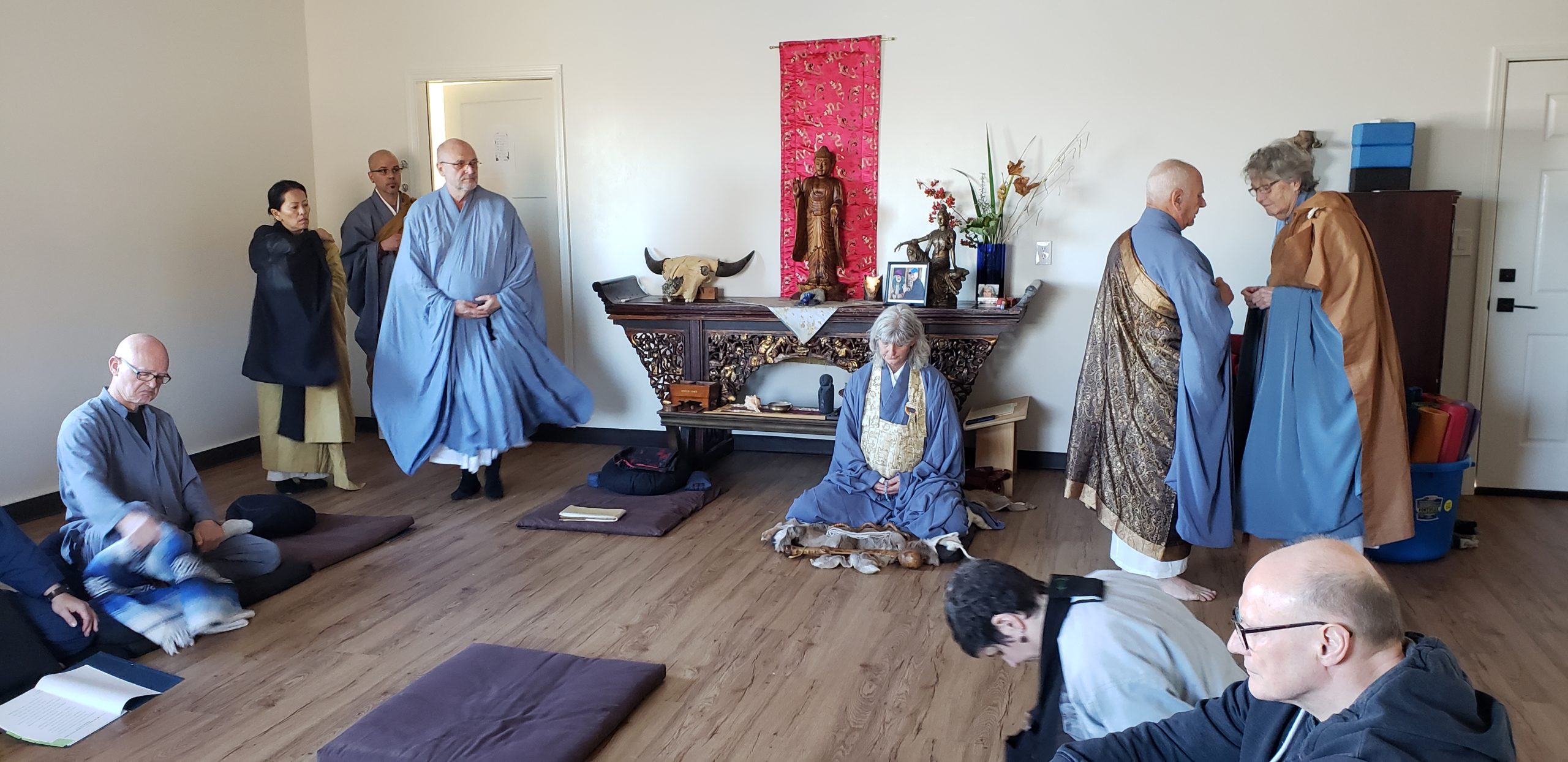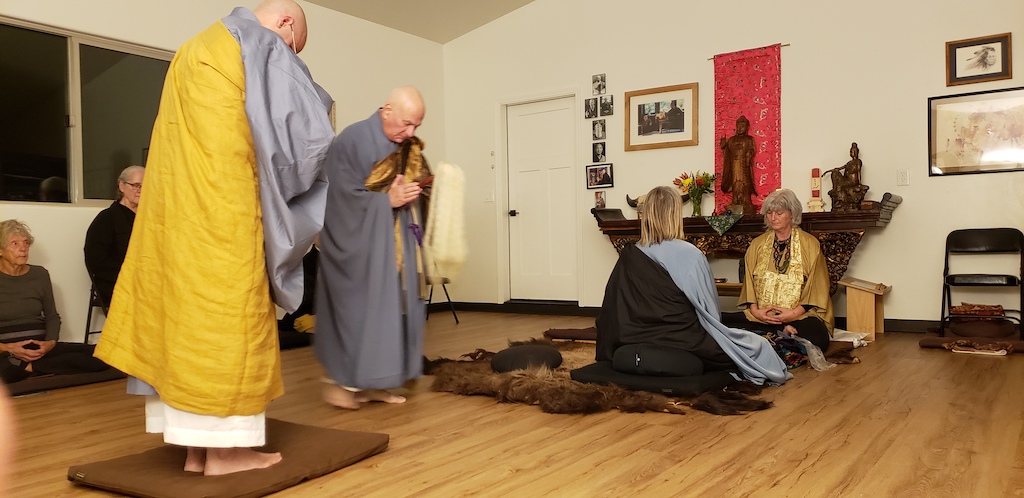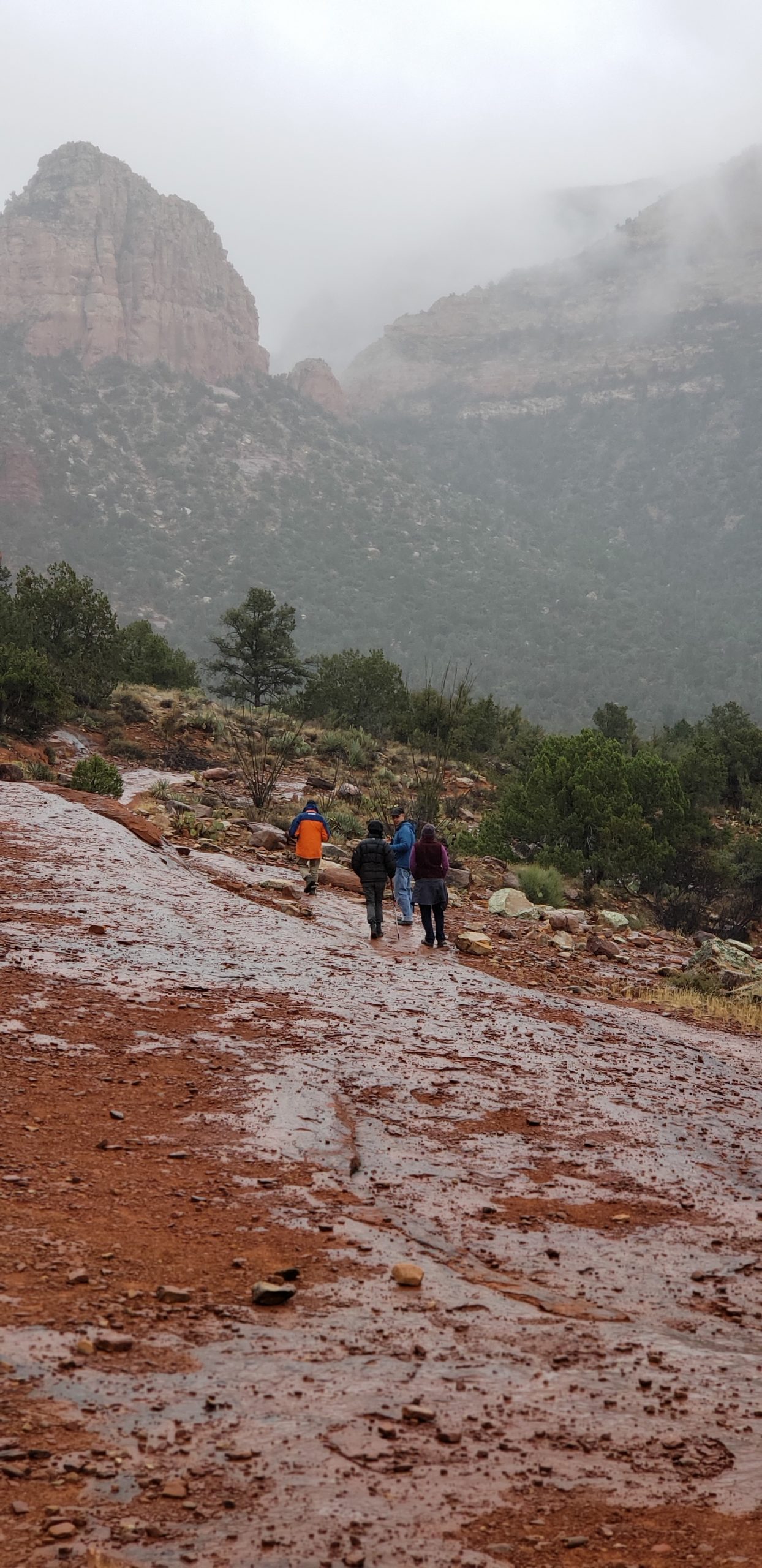 Ancient Oaks Zen Community & Temple
4501 Montgomery Street
Suite # D
Savannah, GA 31405
912-712-1464
Sign up for our newsletter
We will not share your information with anyone else.
Ask us questions. Share ideas. Set up a time to meet with us. Tell us your story.