Afghan Newcomers Resettlement Project Update
by Tucker Sansui Brown and Reverend Susan Kijin Bruce | Jan 18, 2022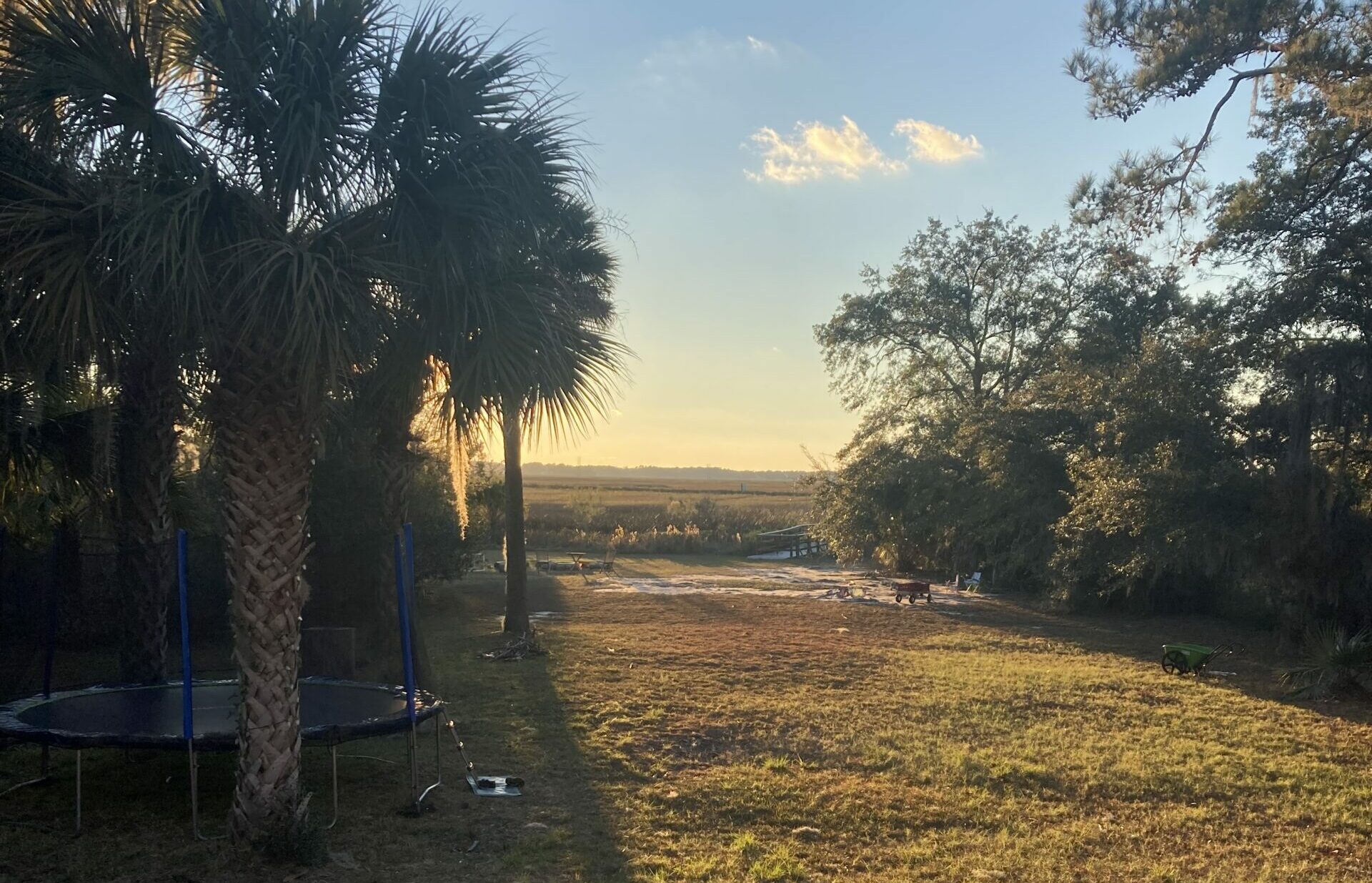 Photo: Tucker Sansui Brown
Airports can offer a glimpse into the soul of a place. Some feel like processing plants, briskly and systematically conveying people from one point to another. Big cities have big and busy airports. In places like Newark, Dallas, and Atlanta, the airports seem to throb with nervy movement. People dash from one terminal to another. The recycled air smells like fried food and disinfectant. The sounds are varied, generally discordant: The rumble of engines starting up and the high whine of planes lifting off, feet hustling and roller bags, overstuffed, thumping across the passageways.
I'd never been to Savannah's airport and as we turned off the highway and took the long road to the main terminal, I was struck by the beauty of the land leading up to it. With the relentless traffic of cars behind us on I 95, berms, thick with grass, flanked this wide stretch of road on both sides. The lights of the runways blinked ahead, brightly visible at night against the outer dark of the wildlife refuge beyond them.
Our kids had been excited and impatient all day, and by the time we'd exited our car and started walking toward the airport, their anxious eagerness to meet the family was spilling over in leaps and giggles and endless questions and sibling bickering.
We took the stairs up to the main terminal and entered a large atrium. It was beautiful, spacious, and pleasantly quiet; square in form and bordered on all sides by shops, but not many. Of the dozen or so stores, all were closed but one: Leopold's Ice Cream.
We tried to draw our kids' attention away from the ice cream shop until we looked at the arrivals sign and saw that our family's flight was delayed an hour. We re-grouped. Some of us went to help load the van with a care package we'd put together. The rest of us hung out in the atrium with the littlest ones, Eliza and Susie. We visited the benches, potted trees, and took a few trips to the restroom. Susie kept pointing at Leopold's.
After ice cream, we studied the clock, watching the arrival time approach, and as it neared, we gathered and looked expectantly down the long hall, watching the arriving passengers walk toward us, watching and looking. One of us, I don't recall who, asked a person walking past if they'd been on the Atlanta flight. The passenger said yes. We huddled closer and peered down the hall and started worrying that the family, unable to communicate in English, might be waiting for us at the gate. Genki left our group to speak with security about that possibility. The kids, now completely overcome with anticipation, played hide and seek behind some vending machines and under the benches and chased after Eliza whose crawl couldn't escape their quicker feet.
Someone exclaimed, "They're here!" And they suddenly appeared. They wore parkas and snow boots and looked extremely, severely tired. Despite their visible fatigue, they also seemed utterly relieved to have arrived.
We welcomed each other with gestures and words, "Hellos" and "Salaams." The children smiled back and forth and stepped slowly out from behind their parents' protective legs and giggled. The babies of both families babbled and reached out to touch each other.
We moved quickly toward the baggage claim and found their luggage beside the carousel. The father unfolded a canvass cart and loaded several of the seven bags onto it and beside and behind him altogether we wheeled the luggage towards the van parked in front of the exit. We stacked the luggage and adjusted the car seats for the kids. Looking at the family now settled in their seats, it seemed as though for them a great weight lifted. Their faces relaxed. Our kids hopped onto the bus to say goodbye, and we all waved eagerly, the family especially, almost singing their farewell.
In the days that followed, we brought the family to our homes to cook and play and took them to the grocery store and Walmart to buy clothing. At our house, the kids played soccer, jumped on the trampoline, and rode bikes. Some of us were in the kitchen preparing dinner while others sat with the parents, eating snacks and trying to communicate. We called a friend of the family's, an Afghan man who speaks English, to help with translation. We discussed practical things, like applying for green cards and social security numbers, but the conversation led elsewhere. The father shared images of himself in Afghanistan. He said he'd been a soldier and fought against the Taliban and served alongside the US Army.
He'd risked his life and his family's life on behalf of the promises of an occupying nation and the significance of this wouldn't hit me until later in the evening when Kiso and I were talking about the day, and she was reflecting on her experiences shopping with the family at Walmart, and we were discussing the challenges the family will encounter. I felt an anger light inside me considering the precariousness of their situation. It's as if they've been given an opportunity with conditional support, solely dependent on the grace and goodwill of volunteers and ultimately tasked with assimilating our very American ethic of rugged individualism, to raise themselves up by their bootstraps.
There's no immediate prospect of an apartment. Their living situation is fundamentally provisional.
This is where my anger arises. In my idealism, I imagine a world where our family's resettlement happens impeccably, where they're not merely welcomed by well-meaning volunteers, but given every imaginable accommodation to directly meet their immediate needs and pave a solid path towards a sustainable and abundant life. I imagine a world where our family does not have to call us, out of urgency, to ask for a ride to the grocery store because they're out of food and don't have the money to pay for it. I imagine a world where they have more than one outfit and clothes suitable to the climate (i.e., parkas and snow boots don't cut it in the low country of coastal Georgia).
My idealism sometimes accelerates into resentment. Yet I'm reminded that despite systemic failures and the prevalence of structural deprivations, fields of benefaction arise, and in the most mysterious ways. Kiso shared a story with me, something that happened while helping the family shop at Walmart, which encouraged me to anticipate, not simply the possibility of goodness, but more precisely that it's already afoot.
Kiso shared that while at Walmart they bumped into an Afghan woman, a fellow refugee who's been living in Savannah for several months. The woman and the mother spoke excitedly. The woman then turned to Kiso and in clear English expressed heartfelt gratitude for our group's companionship. Kiso said the woman's words brought her to tears.
It wasn't just the appreciation that moved her, but the sense that we are inextricably linked by a heartfelt intelligence entwining our lives in ways just beyond what we can understand; these tiny but robustly fibrous tendrils of resilient intimacy between us, and within the Afghan diasporic community, pushing forth and becoming.
At the hotel, later that evening, as Genki and Genmitsu were getting a second room for the family—so the 7 of them don't have to share just 2 queen beds—I was talking with the father about the beauty of our city. I wondered about his first glimpses of it: the airport, the hotel just off a busy highway, the box stores along the main shopping drag, our home on the salt marsh. I imagined taking the family downtown and visiting some of the city's parks and playgrounds, visiting the tidal creeks and the shore, watching the boats from River Street. I shared my thoughts out loud and I'm not sure if the father understood exactly what I said but I think he got the gist and he wrapped himself up in his arms and replied, "Wisconsin" and shivered. He added something like, "not good." He stretched out his hands and pointed toward the palm trees and tall oaks and made a gesture like flowing water and said, "very nice." Nothing against the north country—South Dakota is one of my favorite places on earth, even in winter—but I took that as an auspicious start!
Tucker Sansui Brown
Driving in the car to Walmart with the father and the oldest son, I told the father the name of Lake Mayer, which he repeated and then he let me know how cold it was in Wisconsin by hugging himself. He was comparing the weather to here when he then pointed to here and spread his arms out.  Such a simple exchange but a connection was blooming. The eldest son seemed to be the mature oldest sibling in the way he acted and the signs of respect he showed me.  Then at Walmart, the kids were having a great time while the mother tried on clothing, and the father scouted around for items. The youngest boy is the impish, exuberant son who initiated little games of peek a boo and hide and seek with me.  The two-year-old daughter entertained herself by whacking her brothers whenever she got a chance, but it was all in fun.  The one-year-old did a lot of waving at me.  It was so sweet seeing them just be kids and trusting that they could play and laugh with me!
The mother was trying to communicate to me unsuccessfully that she wanted to buy a purse, so the father went running over to the purse section and grabbed one just to show me.  She did then pick one out to go with her new dress.  It was so heartwarming to see her come alive when talking with the two other Afghan women we encountered there.  One family has been here for 8 months, and their son already had a good command of English.  He translated for me and told us that those families are living in the Carriage House Apartments on Tibet Avenue in Savannah. It would be great if the family could live there too to be with their community.
Not that their resettlement is without assistance and generous and thoughtful support, but it doesn't seem to consider the full nature of the risks they took that necessitated their plight and flight from home.
The parents do not read or write in their native language. How will they get driver's licenses and social security numbers? How will they apply for green cards? Where will the father find work? How will the children transition into school? A case manager from the resettlement agency has been assigned to the family to help them address these issues, but the agency is overwhelmed and meanwhile, the family lacks easy access to money for food and clothing and other essential items. They rely on donations and gift cards and currently live in a hotel room without a kitchen.
Susan Kijin Bruce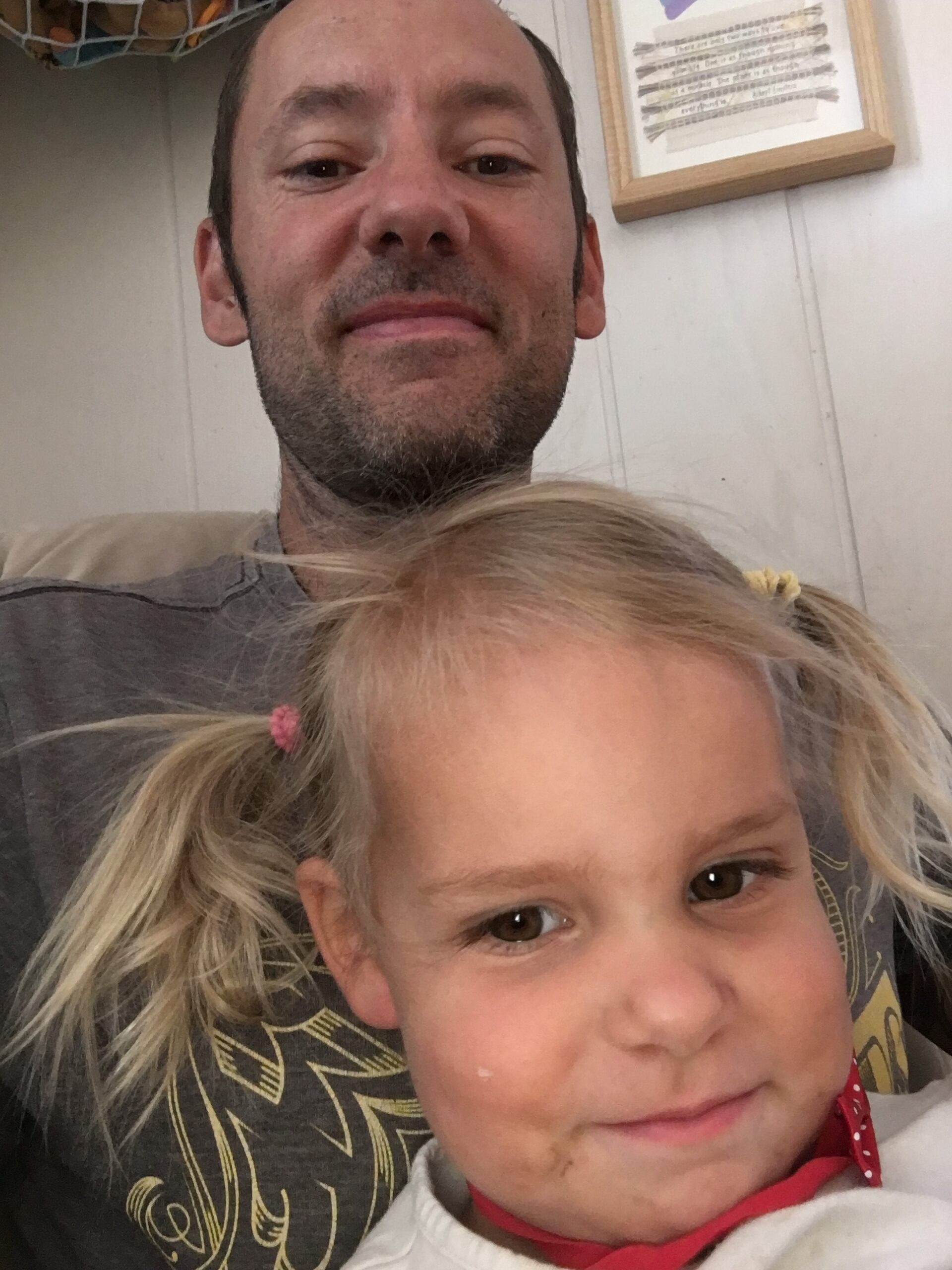 Reverend Tucker Sansui Brown
Rev. Tucker Sansui Brown is a novice priest, psychotherapist, and father of four children. He found Zen through the portal of recovery, and his practice, as well as professional work, is shaped by a desire to serve those struggling with addiction. A member of the Ancient Oaks Temple, Sansui and his family recently relocated to Savannah, Georgia. Sansui has always loved the desert, but his ancestors are people of the water and salt marsh, and Savannah feels like a miracle – a welcome and much-needed homecoming.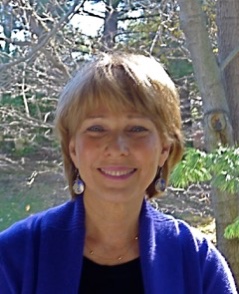 Reverend Susan Kijin Bruce
Rev. Susan Kijin Bruce began her Zen studies 11 years ago and has since engaged in all the Zen Garland Order core practices including koan and text study, Focusing, embodiment, liturgy, Christian Zen and Red Path Zen. In 2014 she was empowered as a Dharma Holder and taught weekly Introduction to Zazen classes. Inspired by her encounter with Focusing, she went on to be certified as a Focusing trainer by the Focusing Institute. She was ordained as a Novice Zen Buddhist priest in July, 2021.
Sign up for our newsletter
Our newsletters and updates will keep you informed of local and regional classes, workshops, and retreats as well as online study opportunities, blogs, information, and inspiration to continue nurturing, healing, and caring for yourself and the world.
We will not share your information with anyone else.
See you soon!
Get in Touch with Us
Ask us questions. Share ideas.
Set up a time to meet with us. Tell us your story.