Afghan Newcomers Resettlement Project Update 3
by Tucker Sansui Brown, Reverend Susan Kijin Bruce, and Roshi Paul Genki Kahn | Feb 1, 2022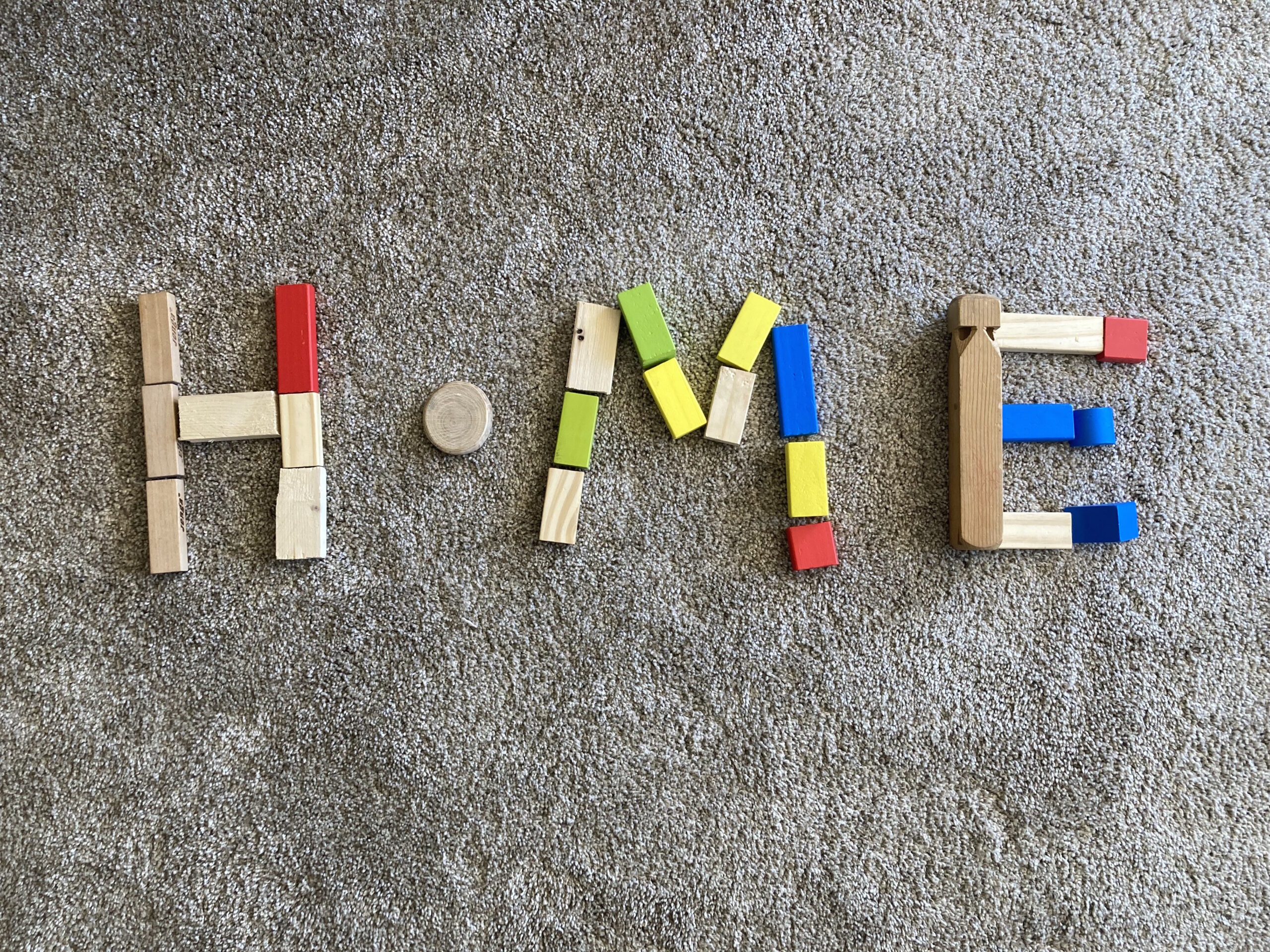 Photo: Tucker Sansui Brown
On the day we took the father out to explore the bus system, it was cold and rainy. We pulled up the route to the nearest grocery store on Ryuka's phone and set off by foot for the closest bus stop. We looked everywhere for the #6 and soon realized that the line would take us first in the opposite direction, circling counterclockwise in a big loop, away from Kroger. We could reach the grocery store more quickly by foot and by the time we realized this we were more than halfway there.
There was no sidewalk. We cut through parking lots and the vacant green spaces between office buildings. When we saw the sign for the grocery store, a hundred or so yards up ahead, we spotted to our left a halal market in a strip mall. We entered the store and the owner greeted us with a friendly handshake. We introduced ourselves and gestured toward the father and the owner asked where he was from. When we told him he immediately started speaking Pashto. The father brightened and the two men engaged in swift conversation. The store owner turned to Ryuka and me and explained that he was from Afghanistan as well and had come to the U.S. 8 years ago. He said he'd previously worked with the military as a translator and was now trying to help the Afghan families resettling in Georgia. The two men talked some more and exchanged numbers and we walked back out into the cold and the father seemed relieved and hopeful.
Kroger is about a 10-minute walk from the Days Inn. When we got to the store, the father mentioned that he didn't need to go shopping; he'd gone a day or two before with Kijin. When I asked him if he'd prefer to use the bus—though it might take longer, he wouldn't have to carry his groceries such a distance—he said "No" and intimated that the walk would be good. Good for him and his wife.
Earlier in the week she had gone to the ER. She'd been feeling sick, and their baby was running a fever and had an upset stomach. They met with doctors, took tests and with Genki and Genmitsu's help arranged for follow up appointments.
Now cutting across the Kroger parking lot and taking the sidewalk along Abercorn back to the Days Inn, the three of us tried as best we could to discuss these things. We passed a picture book between us. It worked well. The father shared his fears and frustrations. He was worried about his family's health and their access to medical care. He was tired of being cooped up in two, tiny motel rooms—no kitchen, no space to unpack, no place for the kids to play. He needed more money for groceries and was anxious about the uncertainty surrounding his family's housing situation. He felt stuck in a holding pattern because his caseworker had just gotten Covid and was out of the office.
We passed by a Spin City, one of Savannah's chain laundromats, and the father pulled out his wallet and showed us his token card. He was smiling. I'd been worried that our outing was a bust because we hadn't helped him figure out the bus system, but the father seemed to prefer the walk. He looked confident.
He invited us into his room for tea and snacks. The mother was resting next door with the two youngest kids lying beside her and the older siblings joined us in the adjacent room. They sat on one of the double beds and watched cartoons. The father served us green tea with two heaping spoonsful of sugar and set down three bowls, each with dates, pistachios, and candied cashews.
The kids giggled and scrolled through the TV channels and eventually landed on a station playing The Matrix. The father glanced back, completely puzzled by the scene—Neo writhing free of a gelatinous sac—then talked about experiences during the war. Given the constraints of communicating across our native, spoken languages, we let our bodies talk. We motioned with our hands, heads, and feet. We waved our arms and clapped when something felt understood. We raised our eyebrows and crouched and whistled and cowered on the floor, like someone seeking shelter. We worked out that he had been a soldier and served alongside the U.S. military and that he'd been wounded. He showed us where, on his arms, legs and torso, he still carries shrapnel.
This is what I am finding most remarkable about companioning with our family. Amid the language "barriers" and nightmarishly complex practical tasks of resettlement; the visible fatigue of this transition and the tragic circumstances of the family's flight from home; the losses they suffered because of it, the losses they've endured throughout all the years of war, including those from the time before U.S. occupation; there arise these moments, ever intimate, direct and necessary, thrusting us into intimacy. Desperately open and vulnerable, but courageously so. In these moments and afterwards, I feel as though I have participated in something unfolding whose direction isn't clear though my heart tells me to trust it. These moments feel like thresholds.
Twenty or so years ago I worked as a campus minister at a Jesuit college in Syracuse, New York. Part of my role was mentoring the Muslim Student Association. The club was student led. In the past, administrative mentors had served mostly as liaisons, helping students facilitate programmatic aspects of their work. I was invited into a deeper kind of involvement.
Many of the students were second generation U.S. citizens. Their parents had arrived here from Yemen, Iran, Eretria, Sudan, Iraq, Egypt, and Senegal. Some were Americans who had converted to Islam. All attended the local mosque and were eager to create opportunities on campus for fellow students and faculty to learn about and experience their faith. The Iraq War was in its 3rd year and anti-Muslim sentiment was pervasive, particularly in rural communities like those surrounding Syracuse.
When I first met with the small group of student leaders, they presented me with a detailed vision. They wanted to establish a Muslim prayer room, and an interfaith prayer space, somewhere on campus. They wanted to offer a series of talks, facilitated by leaders from the local Mosque, to engage the community in dialogue about the kinds of topics that were circulating within Islam, to make connections and challenge public misrepresentations of the faith and its believers. They wanted to host a week-long event, beginning the first evening of Ramadan, to introduce students to Islam, in a spirit of generosity and companionship.
The director of campus ministry, a Jesuit, was a visionary. When he and I first discussed the MSA's hopes for the upcoming year, he led me out of his office and asked me to help him clear out a large room across the hall from the chapel. We worked well into the night, and throughout the weekend, freeing up the space. We cleared out the community room, re-arranged the chapel seating, including the location of the altar, and re-organized the sacristy. By Sunday morning, the college's place of worship had been transformed. The chapel remained, of course, but with the altar at the center and the chairs forming concentric circles around it. The large space previously used for storage became an Interfaith Prayer Room, with an area specifically designated for the MSA. The community room was re-appointed with works of art from the world's major wisdom traditions, reflecting campus ministry's newly established commitment to meet the spiritual and religious needs of all students, faculty, and staff.
The impact was immediate and profound, for all members of the community. Fr. Lou's homily at mass that Sunday was about the power of space to not only offer welcome and hospitality, but moreover to inspire a sense of belonging. Parishioners lingered for hours after the liturgy had ended. When the MSA student leaders arrived on Monday for our weekly meeting and saw how the chapel had been transformed, they were speechless. But not for long. After a moment's silence, things kicked into high gear. The president immediately started organizing a weekly prayer schedule, developed a list of items to purchase for the space, and formed subcommittees to plan upcoming events.
The following Friday evening, the Muslim students celebrated their first prayer in the newly consecrated interfaith room. I was there to greet them, and they invited me to join them. Recalling the moment, I'm struck by how they moved through halls and rooms of a Christian house of worship. They walked with both a sense of belonging and empowerment.
So much of our work right now has to do with finding housing for our family. The resettlement agency is pursuing leads, but their office is short staffed and overwhelmed by the steady arrival of families. Genki and Genmitsu have pitched in with tremendous effort. They've contacted housing agents and apartment buildings and visited rental units across the city. I'm thrilled to share that, through their networking, we've got a solid possibility on a 4 bedroom house, including potential rental units for other Afghan families.
We know what relief and joy it will bring our family to have a home. A kitchen to cook in. Bedrooms separate from the living area. Perhaps a backyard with grass. A place of their own.
I also consider the need for other kinds of spaces. I consider how profoundly Le Moyne College's Muslim Student Association impacted the campus spirit of welcome, belonging and engagement by realizing their vision of an interfaith house of worship. I wonder if, in the weeks, months and years ahead, we can help nurture a similar flourishing in Savannah, especially on behalf of our Afghan newcomers. I'm not sure what this looks like. A physical space? A forum? A fellowship?
When the parents pray in their hotel room, they lie down on one of the beds and pull a sheet over themselves to create privacy. The kids crawl around, watching TV and playing, the babies fussing, doors opening and closing. Imagine, for them, the joy of prayer without needing the impression of privacy provided by a thin bedsheet! Imagine, further, a village committed to creating spaces where people of diverse backgrounds and traditions can gather in a common spirit of reverence and encounter.
I have often thought about Zen as a practice of radical hospitality; that being a field of benefaction is like becoming a guesthouse with spacious rooms, an ample pantry, plenty of seats at the table and a warm hearth beside it. My hope is that—in the eyes of this nation—the broader work of re-settlement isn't shaped solely by a vision of assimilation, ending where the Afghan families "earn" some degree of sustainable autonomy and independence. My hope is that the communities welcoming our "New Americans" are willing to undergo, if necessary, some interior remodeling.
Tucker Sansui Brown
This past Monday I drove the mom and her baby to the ER at Memorial Health Medical Center here in Savannah for a folllowup visit for the baby.  It was very challenging trying to communicate with the family about this medical appointment since their translator had a faulty cell connection.  So we relied on the neighbor next door  in the motel who knew both languages and was able to translate for me.  It was determined that the baby did indeed need to have a followup visit. In the course of all the translation going on, the 5 children were having a great time laughing with me.  The boys were amused that I initially mixed up their names but now I'm very clear about what their names are.  They repeated my name – Susan – quite a few times.  Mom, baby and I set off for the hospital and it was quite a relief that they had a remote female translator for us in their language which is Pashto.  Mom was able to answer all the nurse's and doctor's questions through the translator.  Blood was successfully drawn from the baby and she was examined thoroughly.  Then came the wait for a long, long time. Mom, baby and I were in the room together not speaking each other's language.  We spent the first hour playing with the baby through that universal language of smiling, laughing, and touch.  Baby and I played peek a boo and she warmed up to me more and more.  At one point, she put her head on my knees and just rested.  Mom seemed to think that she was bothering me but I reassured her with facial expressions that it was fine.  It was an incredibly sweet and intimate moment where she trusted me enough to make that kind of physical contact.  Mom warmed up to me more and tried to ask me questions which of course, I didn't understand but we did manage to somehow communicate through pantomine.  She wanted to know if I had a baby.  I told her that yes I did and showed her the numbers of his age on my fingers – 39.  She then was able to communicate to me that she had 6 babies and that one of them died at birth.  All this in pantomine.  I was so touched by the strength of this young woman who is young enough to be my daughter.  She is 31.  Here she is in a foreign land with 5 young children, no way to communicate except through her husband or a female translator, and burdened with her own medical issues.  I am astounded by her and felt a connection growing.  After many hours, the sweet baby got a clean bill of health and I drove them back to their hotel room.  I had the liberty of going home to peace and quiet while she went back to her large family, all clamoring for her attention after this grueling period of time in the ER.  I had trouble sleeping that night just thinking about her and what her journey must have been like coming to this country.  It is so frustrating not being able to talk to each other but today, in the simple ways that we tried, I feel we made some important inroads in communication.
Susan Kijin Bruce
When the Afghan newcomers left the military bases, they were spread out across the USA and placed temporarily in motels. These had tiny refrigerators and a microwave, but no adequate room for groceries and no real cooking facilities. This has made eating a challenge. Throughout our country housing costs have soared. Even landlords renting properties have had bidding wars among clients pushing up the price of rentals further. So finding housing is very difficult. Houses for sale or rent currently last on the market only hours or a few days. This is further complicated as the resettlement agencies can not legally co-sign rental agreements for the Afghan newcomers. So they are trying to find landlords willing to accept and rent to clients who are Muslim, have no credit rating, no American rental history, no jobs, and no English.
Then, the government is only paying the rent and utilities for the first four or five months. Our resettlement agency keeps stating, "We must work toward independence, not dependence."
Genmitsu has been researching apartments and homes within the price range Federally afforded the Afghan newcomers. She and Genki have been going out and talking with corporations and landlords. On January 30, they met with the agent for an investment company that is buying many homes in Savannah, working with dozens of contractors to remodel and refit them, and making them rental properties. They had ten houses for rent that would be ready between one week to six weeks. After looking at most of them, we chose a 4 bedroom two bathroom house for the Mayar family of seven. The house is in a mixed race area east of downtown and close to the bus line and shopping. The house has a washer and dryer and a well fitted kitchen. The family will move in February 15, 2022.
To secure this home, Genki and Genmitsu co-signed the one year lease. Genki immediately arranged a meeting between the Inspiritus liaison and the USA representative of the investment company. We are negotiating to make the other nine homes available to Afghan newcomers without sponsors having to co-sign the leases. The investment company is continuing to buy and rebuild homes in Savannah, so having them extend first choice to Inspiritus for the Afghans could be a major breakthrough in resettling them here.
Roshi Paul Genki Kahn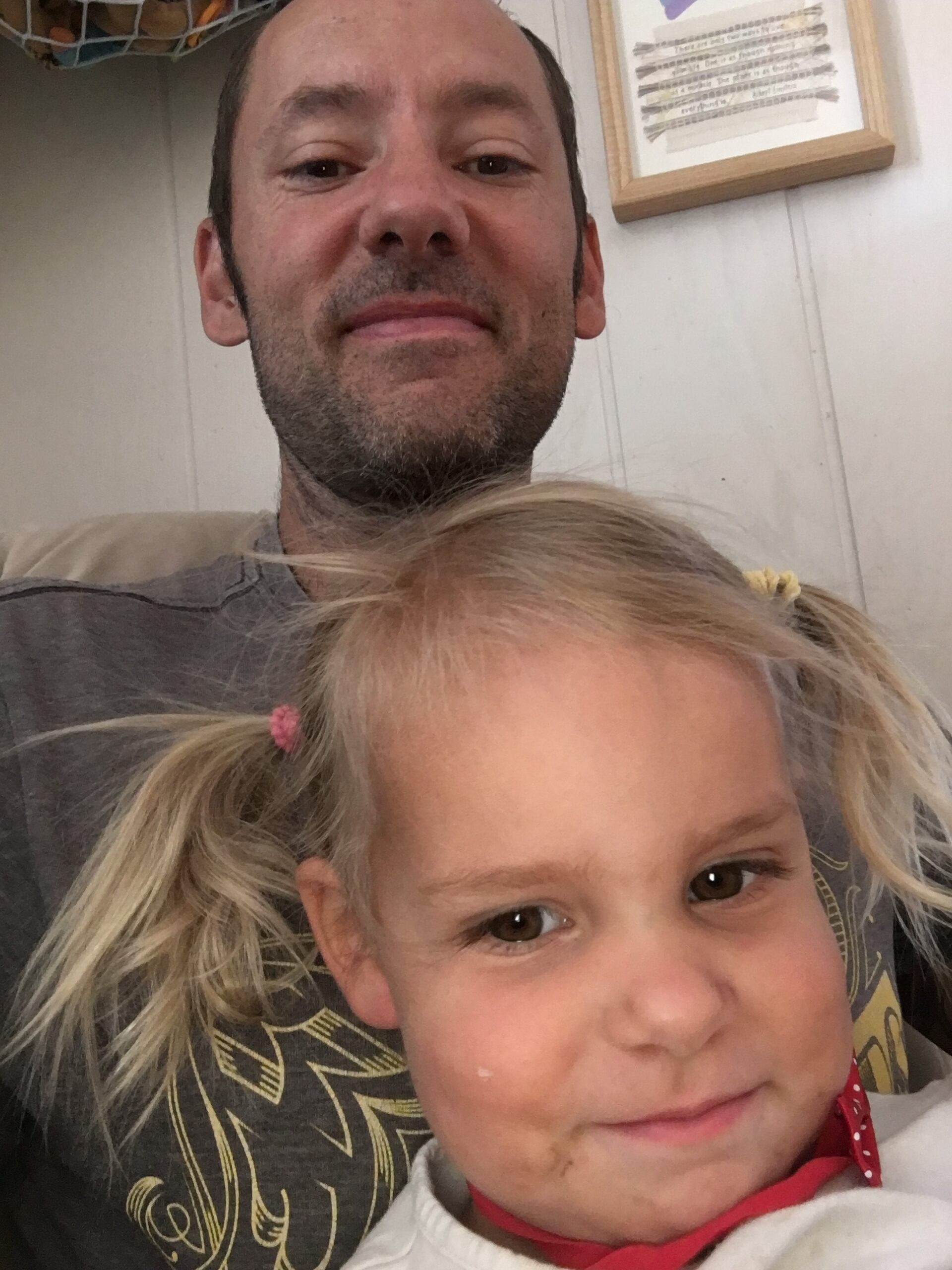 Reverend Tucker Sansui Brown
Rev. Tucker Sansui Brown is a novice priest, psychotherapist, and father of four children. He found Zen through the portal of recovery, and his practice, as well as professional work, is shaped by a desire to serve those struggling with addiction. A member of the Ancient Oaks Temple, Sansui and his family recently relocated to Savannah, Georgia. Sansui has always loved the desert, but his ancestors are people of the water and salt marsh, and Savannah feels like a miracle – a welcome and much-needed homecoming.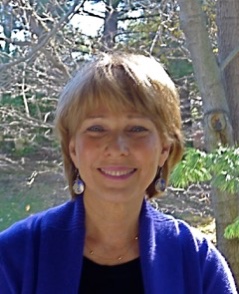 Reverend Susan Kijin Bruce
Rev. Susan Kijin Bruce began her Zen studies 11 years ago and has since engaged in all the Zen Garland Order core practices including koan and text study, Focusing, embodiment, liturgy, Christian Zen and Red Path Zen. In 2014 she was empowered as a Dharma Holder and taught weekly Introduction to Zazen classes. Inspired by her encounter with Focusing, she went on to be certified as a Focusing trainer by the Focusing Institute. She was ordained as a Novice Zen Buddhist priest in July, 2021.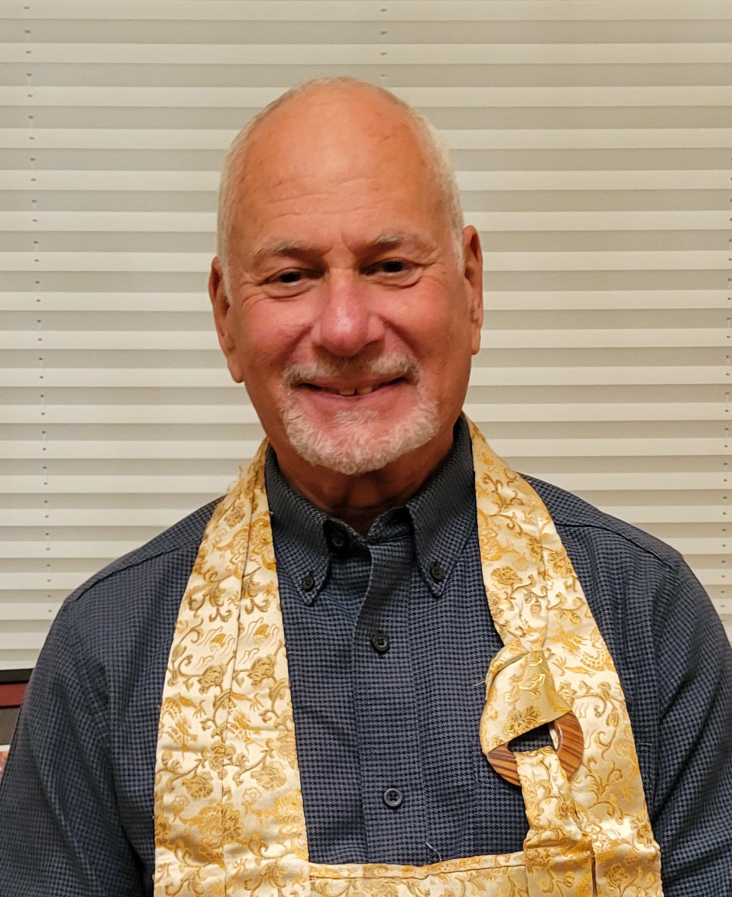 Roshi Paul Genki Kahn
One of the living Zen masters of our time, Roshi Genki augments traditional Zen practices with modern psychology, philosophy, science, and socially engaged service to marginalized and disadvantaged communities. He has developed a thorough and profound holistic approach to Zen practice that offers personal and inter-relational development for skillful living in the world with love, service and joy.
Sign up for our newsletter
Our newsletters and updates will keep you informed of local and regional classes, workshops, and retreats as well as online study opportunities, blogs, information, and inspiration to continue nurturing, healing, and caring for yourself and the world.
We will not share your information with anyone else.
See you soon!
Get in Touch with Us
Ask us questions. Share ideas.
Set up a time to meet with us. Tell us your story.